Dubstep DJ DATSIK is the next celebrity in the midst of sexual assault allegations as stories have started to circulate on social media about the 29-year-old Canadian DJ/producer, causing him to cancel the remaining shows on his tour and step down from his record label.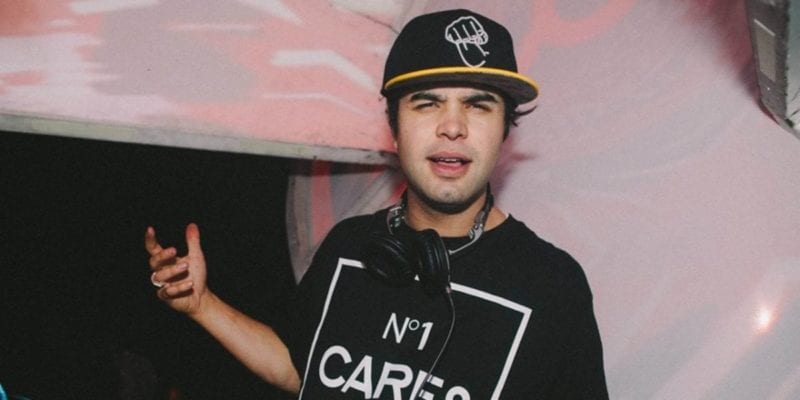 Datsik, real name Troy Beetles, is accused of raping multiple women after giving them alcohol and drugs such as ketamine after they received backstage passes to meet the DJ after his shows on his tour bus or hotel room, where he would then allegedly force himself on them.
The passes that had the word "Tulsa," written on them were handed to women. It's said that "Tulsa," stands for "a slut," backwards. A female fan posted a pass she got from a show two years ago, and some fans said that they received similar passes when he performed in Syracuse at the Westcott Theater a few weeks back.
Since the news broke, fans have been leaving many negative comments about the EDM artist on his recent Facebook posts. After a Las Vegas show post, one fan wrote "How many girls did you drug at this show???" Another fan wrote, "When you pull yourself from shows because you can't give out any more "TUL$A" passes to girls and have sex with them."
Feeling the heat, Datsik took to his Facebook page and posted: "The last 24 hours have been a whirlwind of emotion and reflection. In light of the recent allegations against me, I am cancelling all the remaining tour dates and pulling myself off all future festivals. To anyone who has supported me, has faith in me or has offered to help me, I thank you."
Since the news broke, Datsik was forced to cancel the remaining dates on his tour, while stepping down from his record label Firepower Records. Firepower co-owner and label manager Sharra Grace, will take over all operations.
After he stepped down from his label amid the allegations, Firepower Records stated: "Firepower does not tolerate sexual assault under any circumstances and we are utterly devastated by these statements that have come to light."
Datsik claims he is innocent and several fans have shown support for him by getting into a social media war of words with other fans. In a recent report on Syracuse.com, Datsik posted the following statement about his innocence:
Yo everyone. This is a very serious matter to me… There have been recent allegations against me for things I have not done. I am a vibe reader, I hang out with a ton of people after every show, and always keep a positive vibe. I would never bend anyone against their will and I mean that.

I'm an adult, I've seen and been thru it all. But these claims are shaking me to the core. This type of s— is detrimental to my persona as I truly take pride in being myself and being honest. I want everyone to know that I am being the best Datsik I can… It really breaks my heart when people feel upset at the end of the day because I am a good person and would never take advantage of anyone. This is my life and my passion as I know it. I care so much about my fans and my music and what you all think of me. I will make a bigger effort to make sure that nothing I do will be misinterpreted in the future.