Albany gave Mike Gordon Band a warm welcome for their fourth performance at The Egg this past Sunday. With it's odd shape designed specifically to create incredible acoustics, it is no wonder that a musical genius/eccentric like Gordon has openly expressed his affinity for this venue. The band even featured their first show here in 2011 as a specially released live recording. Since their last visit in 2016, the band has released their fifth studio album, OGOGO. This album was created with the current touring members, featuring Scott Murawski on guitar, John Kimmock on drums, Robert Walter on keys, and Craig Myers on percussion.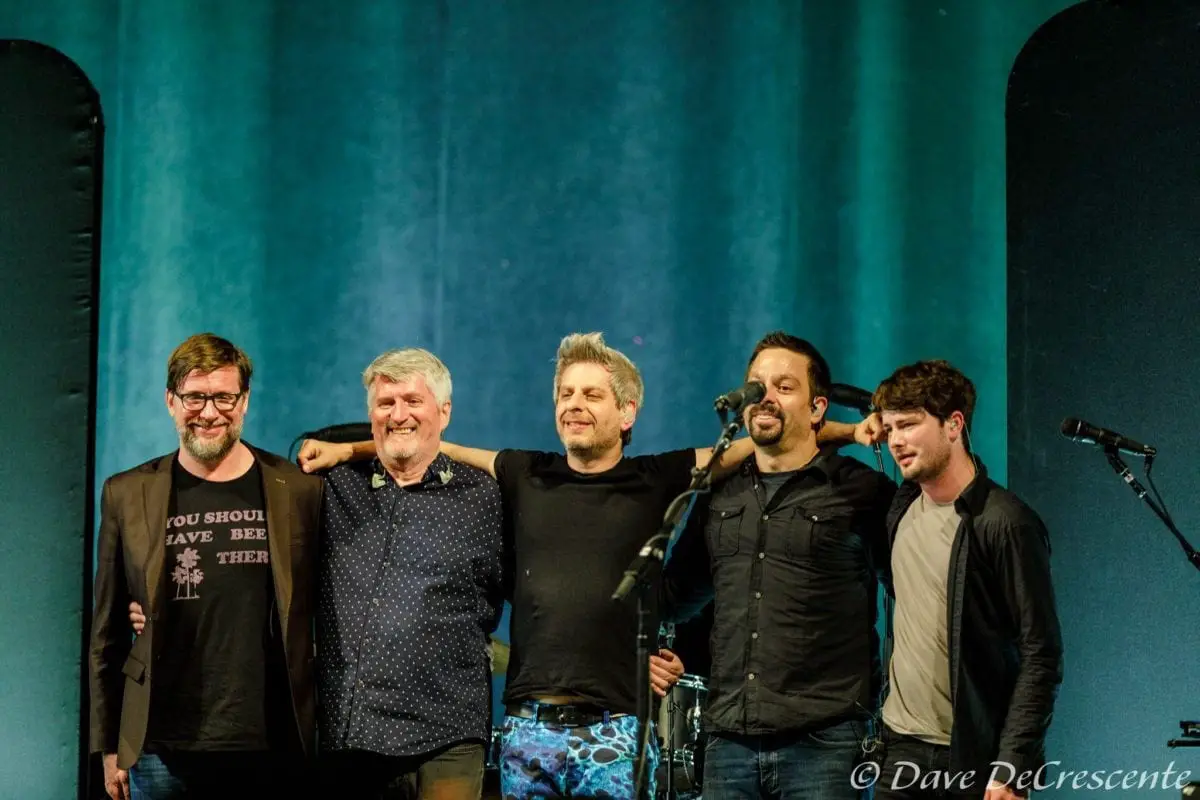 The band opened the show this Sunday with a clean start, playing OGOGO's ninth track, "Stealing Jamaica," showing us that the band has had plenty of time over this past tour to get properly dialed in. With these "psychotropically transform(ative)" sounds reverberating throughout the room, we are instantly reminded of just how incredible the acoustics in this room truly are. This song featured a tight jam that included "Waking Up Dead" teases before coming to a slow and steady halt, leading us into the haunting intro to this familiar tune. Written by Gordon and Murawski, this was the only Gordon original to land a spot on Phish's latest studio album, Big Boat, released in 2016. This featured a dark and funky jam that led the band into the Leo Kottke original "Noon to Noon," which Mike Gordon Band debuted at the tour opener in Seattle. Kottke has collaborated with Gordon in the past on the two studio albums Clone and Sixty-Six Steps, and Gordon has recently revealed that a third album is in the works. This tune kicked into high gear and could be considered the heavy hitter of the first set, causing the room to heat up and make Gordon shed his scarf.
After a brief acknowledgment of the crowd, the band played the Max Creek original "Cruel World," which has been a part of the bands repertoire since 2003. This included "Steps" teases coming from Gordon before a seamless transition into this tune, which was the first single released off OGOGO.  A definite crowd pleaser, it is no wonder why the band repeated this song for the third time in the past three consecutive shows this weekend. The song featured a heavy organ jam from Walter, during which Murawski switched guitars to match Gordon's luminescent Moire bass.
Gordon gave a shout out to local friends and family, expressing gratitude for being so close to home this past run. The band then closed the set with a cover of Tower of Power's "You Strike My Main Nerve" off the album Bump City, a track which has stayed in rotation since the band started touring in January.
Set two Gordon came out scarf-less with guns blazing, opening with the West African influenced song "Angatta," featuring Myers on the Ngoni. With it's upbeat, exotic tempo, the crowd is given a natural boost of energy and reminds us that Gordon has a world of influences outside of the jam world. Next, they played OGOGO's seventh track, "Up and Down," which featured an upbeat jam that kept the energy in the room lively. The band stopped before playing "Pendulum," also off OGOGO. Consistent with the theme of the album, these two tracks are a reflection of of the ebb and flow of life, our ability to see the light and do our best while also inevitably having darker moments, and tonight's jam within this song was a perfect interpretation of that concept. With a catchy, bouncy swing, the band brings us to a point where it feels like the Egg itself is a spaceship getting ready for take off, before landing gracefully back into familiar, lighthearted territory. Gordon's words couldn't seem more authentic while singing the lyrics, "thankful that I have reentered this room with all this vibrating gear."
"Peel" came next, the Overstep original that has been in rotation since it's release in 2014. This led into a jam layered with ominous sound effects, leading us from another dark and haunting jam into an irresistibly danceable beat. This was followed by a cover of Tame Impala's "Mind Mischief," a song which has been a reoccurring favorite for MGB since the debut of their own version in 2017. This transitioned back into the familiar territory of "Crazy Sometimes," which is one of two OGOGO tunes that Phish has borrowed in 2017, (the other being "Marissa," played once in Pittsburgh this past summer). This heavy jam featured teases from The Guess Who's original "American Woman," before transitioning into another Overstep original, "Say Something" to close the second set.
The band came back for an encore, playing Spencer Davis Group's "Gimme Some Lovin'," which left everyone in the crowd singing along with a final burst of energy, reminding us that we are "so glad we made it." From the quality of this show, it is safe to say that Gordon will be planning another visit here in the near future.
Mike Gordon Band at The Egg, March 11, 2018
Setlist via Phish.net
Set 1: Stealing Jamaica, Waking Up Dead, Noon to Noon, Cruel World > Steps, You Strike My Main Nerve
Set 2: Angatta, Up And Down, The Pendulum, Peel, Mind Mischief > Crazy Sometimes > Say Something
Encore: Gimme Some Lovin'