With members of his touring bands on stage at The Egg, David Bowie's catalog was celebrated in earnest, featuring a mix of classics, rarities and fan favorites that sprang an audience from their seats throughout the night. Having lost Bowie just over two years ago, the stars sounded very different tonight thanks to the voices of Bernard Fowler (The Rolling Stones), Gaby Moreno, Joe Sumner and Corey Glover (Living Colour) bringing life to Starman's songs once again.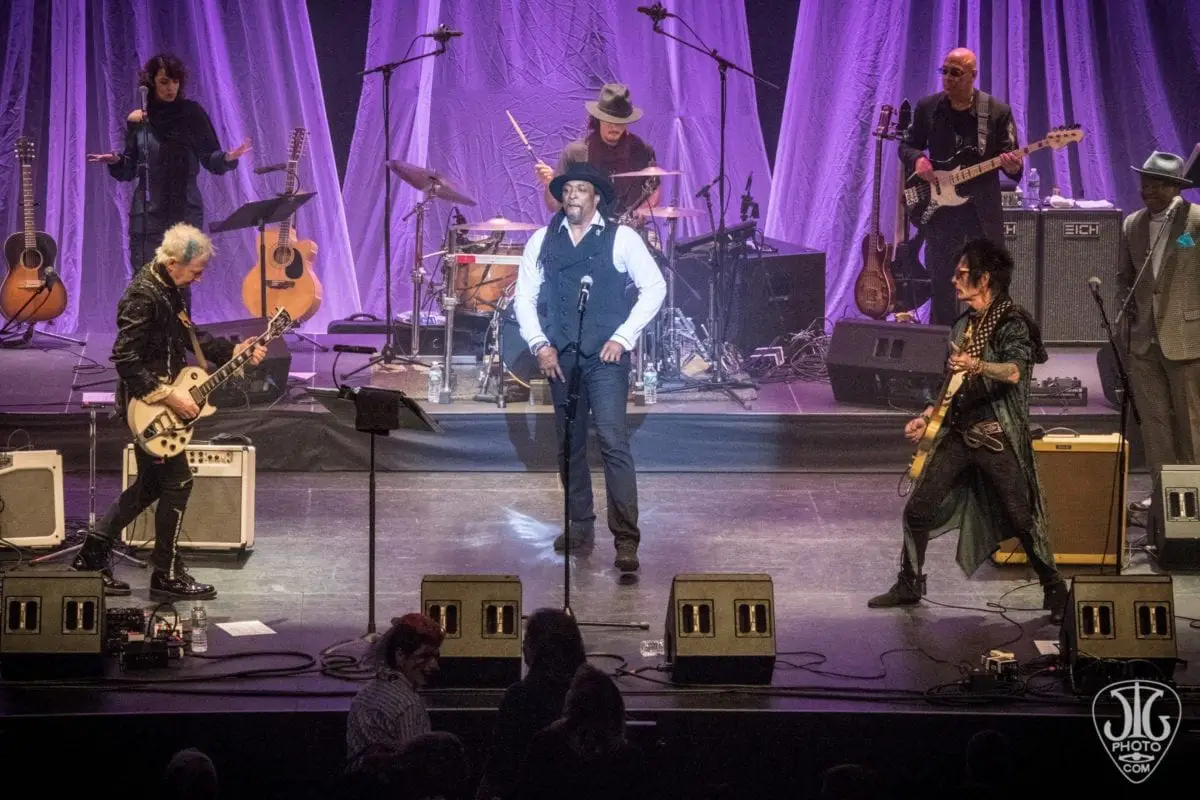 Celebrating David Bowie featured an incredible lineup fronted by Queens native Mike Garson, who performed with Bowie at his first and last U.S. concerts, and noted early on that he was blessed to play 1000 concerts and 20 albums with Bowie and was proud to continue bringing his music to you. Joining Garson were guitarists Earl Slick and Gerry Leonard, Carmine Rojas on bass and Lee John Madeloni (Slick's son) on drums. Over the course of two and and a half hours of more than 20 songs, between 5 and 10 musicians were on stage at a time, echoing Garson's remark, "It takes a village to get Bowie's music across."
With all this talent and the music of David Bowie, it raises the question, "Is there such a thing as too many hits to play?" The answer, by the end of the marathon performance, was a definitive no. Rojas noted after the show that with all the tunes to choose from, it is hard to pick what to play, but they intend to mix it up night after night this tour. Bowie indeed had too many hits to count, plus a bevy of under-appreciated albums, many of which found themselves in the limelight this evening, performed by the musicians who knew the music better than anyone other than Bowie himself.
Starting the night with "Bring Me the Disco King," an extended cut from 2003's Reality album, Fowler took the lead on vocals from the get-go, following with "Rebel Rebel," "Moonage Daydream" and 'Fame" which saw the crowd rose with encouragement from Fowler. Living Colour's Corey Glover, who sang backup for Fowler on many songs tonight, took to the mic for the first time singing "Changes," followed by "Space Oddity," the first song vocalist Gaby Moreno, a 2017 Grammy nominee for Best Latin Pop album for Ilúsion, sang amid a starry backdrop. Joe Sumner, Sting's son, sang and played acoustic guitar for "Quicksand" off Hunky Dory, followed by Glover back on vocals for "Young Americans."
An immense highlight of the show followed in the form of "5 Years," performed elegantly by Moreno. The gritty, dark rock of "Station to Station" brought Earl Slick into the limelight to perform the title track of the album to which he contributed. During the outro to "Alladin Sane," a piano medley by Garson included Bowie, Beatles, and old timey piano tunes mixed in. Moreno and Fowler performed a duet on "Wild is the Wind" while Sumner sang "Ziggy Stardust" better than anyone alive, with Slick shredding throughout.
During "Suffragette City," Glover ventured into the crowd for the latter part of the song, and admiring the amphitheater in front of him, he took a seat in the top row to take in the set closing "All the Young Dudes," where Sumner had everyone waving hands in the air.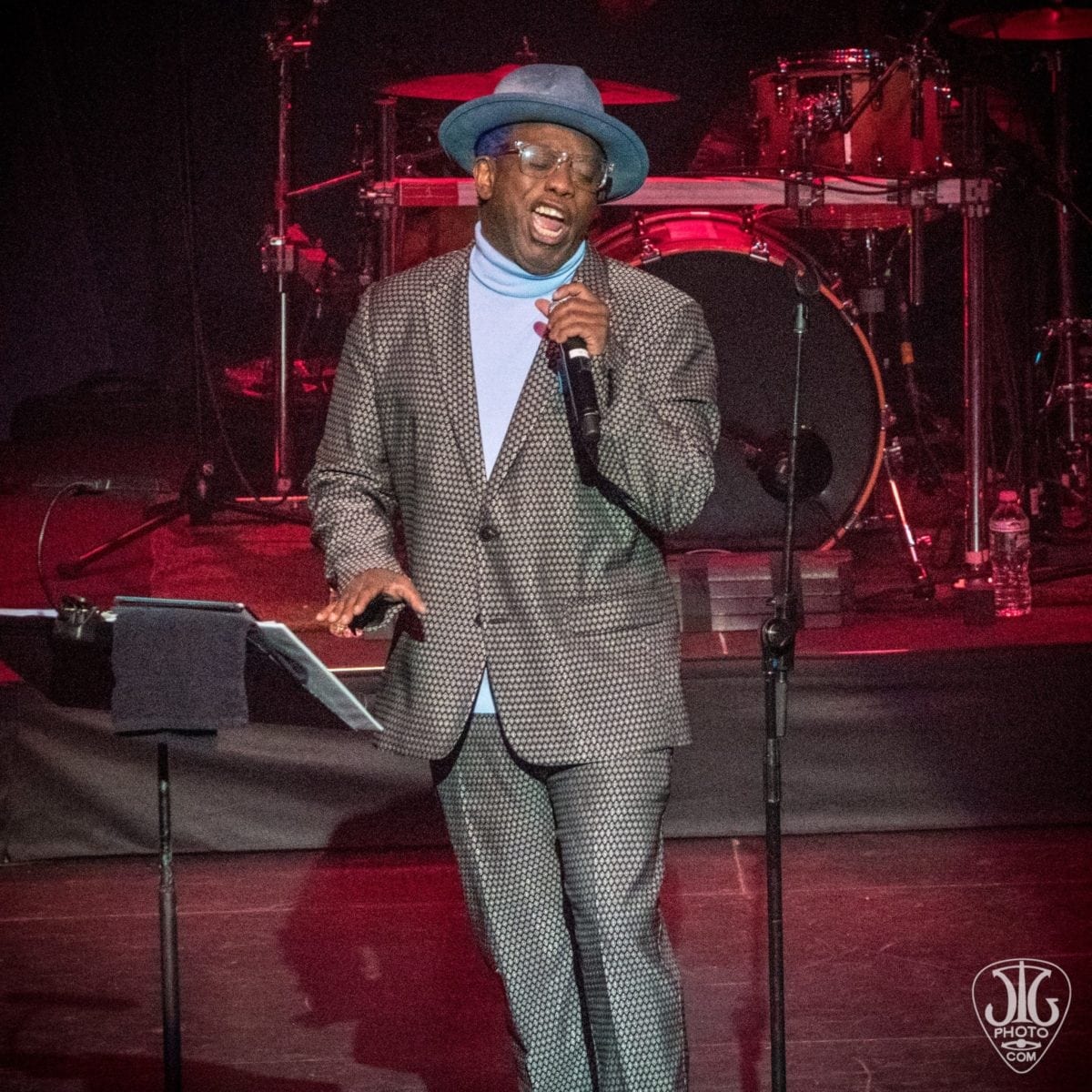 For the encore, Gerry Leonard came out for a solo guitar rendition of rarity "Loving the Alien," followed by Sumner stepping out to sing "Life on Mars?," an emotional rendition of one of Bowie's best songs. For the grand finale, "Heroes" closed the show, bringing all 10 musicians to the stage for an all-star ending to an emotional tribute for one of the greatest rock n' roll legends ever.
Setlist: Bring Me the Disco King, Rebel Rebel, Moonage Daydream, Fame, Changes, Space Oddity, Quicksand, Stay, Conversation Piece, Can You Hear Me, Young Americans, 5 Years, Station to Station, Time, Lady Grinning Soul, Alladin Sane, Wild Is the Wind, Ziggy Stardust, Suffragette City, All the Young Dudes
Encore: Loving the Alien, Life on Mars?, Heroes
Celebrating David Bowie next perform this Friday, February 16 in Boston, MA at Chevalier Theatre, Saturday, February 17 in Montreal, QC at M Telus and Sunday, February 18 in Toronto, ON at Danforth Music Hall.