The Rochester Indie Musician Spotlight returns this month for its fifth season. The exciting lineup of talented independent musicians slated to appear include The Honey Smugglers, Hanna PK, Juicy Connotation, and Jimmy Highsmith, Jr. The season makes debut on Jan. 27 with a performance by jazz pianist Laura Dubin.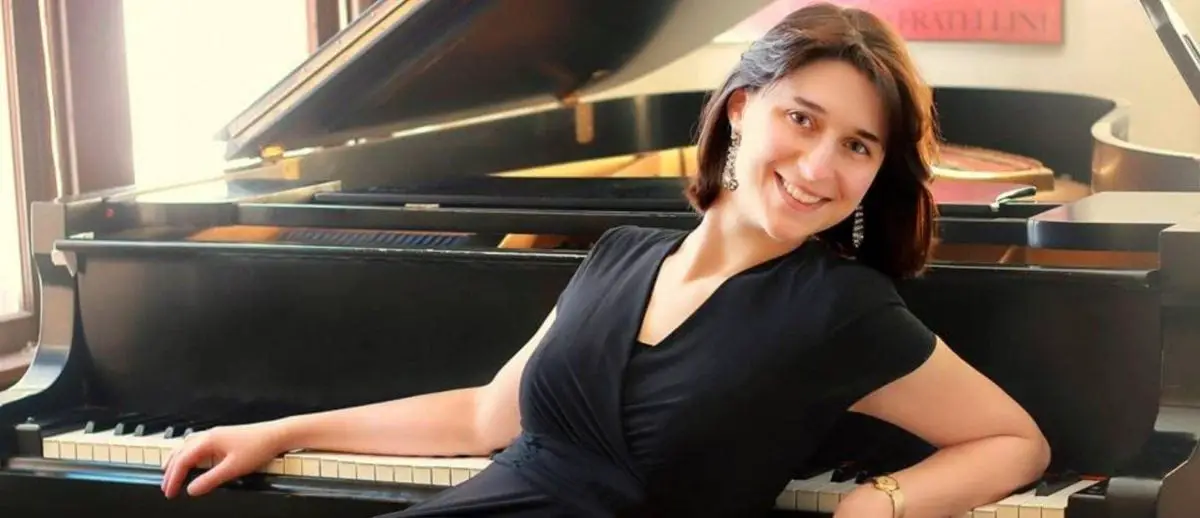 On Rochester Indie Musician Spotlight, producer/host Dan Gross conducts interviews with musical guests, then invites them to perform. All shows are filmed at Bop Shop Records at 1460 Monroe Avenue, and are free and open to the public.
While the show is free to enjoy, it does cost money to produce. Among the sponsors making this season possible are Bop Shop Records, Rowe Photographic Video and Audio, Bernunzio Uptown Music, Sound Source, Joe Bean Coffee Roasters, Three Heads Brewing, and viewers (through an indiegogo campaign).
The lineup through the end of March has been announced, with April updates to be unveiled soon. Follow Dan Gross: Music & Journalism on Facebook to view dozens of episodes from seasons one through four and get updates on season five. Check out the NYS Music profile on Rochester Indie Musician Spotlight for more about the series.
Rochester Indie Musician Spotlight Schedule of Upcoming Events:
Saturday, January 27th

 – Laura Dubin
– Laura Dubin is an excellent jazz pianist and superb composer, and she recently released a two-disc album from her performance at the 2016 Xerox Rochester International Jazz Festival. She will be joined by her husband on drums, Antonio H. Guerrero.

Friday, February 2nd

 – Small Signals
– Stephen Roessner is an incredibly talented and well-respected musician and recording engineer in the Rochester area. He's doing this solo project releasing music that set to the words of "Missed Connections" post on Craigslist.

Wednesday, February 7th

 – Juicy Connotation
– Juicy Connotation is a smart, fun, fusion band that's on the rise in the growing contemporary instrumental scene in Rochester. They're gigging a lot, but you'll never see them in this intimate setting again!

Sunday, February 18th

 – The Honey Smugglers
– We're already counting down the days to this one. The Honey Smugglers are beloved, respected, and one the best bands – folk or otherwise – around. Come celebrate this with us with beer tastings from Three Heads Brewing!

Wednesday, February 28th – Hanna PK
– Hanna PK is a growing part of Rochester's blues scene. Her authenticity and personality shine through in every song. She is often joined by a number of great #blues musicians. Come watch our first #blues episode ever!

Friday, March 9th – Vanishing Sun
– Vanishing Sun is one of grooviest and most polished #contemporarysoul bands in Rochester right now. Perfectly balanced, exceptionally exciting. Led by Zahyia Rolle with an all-star cast, this is one you can't miss.

Saturday, March 20th – Grand Canyon Rescue Episode
– GRCE is a mainstay in the folk rock WNY echelon. With a sound that's equally at home at ROC's many festivals, or tasteful enough for a small record store, you'll dance your socks off for these cats.

Friday, March 16th – Seth Faergolzia
– Seth is a revered member of the psychedelic anti-folk movement with Dufus. Now he's in Rochester, performing with Seth Faergolzia's Multibird, Seth Faergolzia & the 23 Psaegz, and his loop painting projects. Don't miss what he has in store for us!

Saturday, March 31st – Jimmie Highsmith Jr. 
– #Smoothjazz legend. Grammy-nominated #saxophonist. Supporter of the arts and the community. Don't miss Jimmie Highsmith Jr. take over the Spotlight in an incredible show.