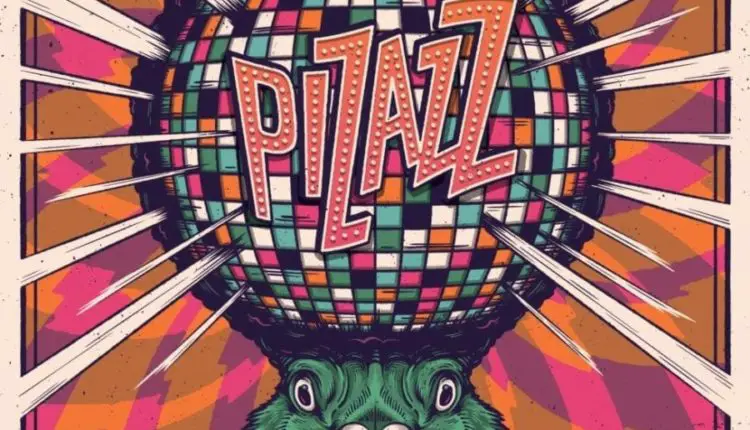 Once you fall down the rabbit hole and begin obsessively following the "Jam Scene" you quickly take note of which bands are the real deal and which ones will soon become another fourth-tier festival causality. Since their birth in 2009, Baltimore natives Pigeons Playing Ping Pong have quickly pulled themselves up the ropes and show no signs of slowing down. Progressing from simply a name you saw on the line-up of nearly a dozen festivals and hearing about them for Phish after-shows to headlining their own two-set shows and establishing an obsessive fan-base of their own (often referred to as "The Flock"), PPPP has secured a spot in the rank of bands you absolutely must see if they are within driving distance (eight hours is driving distance… right?). With the release of their new album PIZAZZ on October 20, the band solidifies that they are here to stay and only getting better with age.
If you've ever been fortunate enough to catch a show, then you already know how much energy this band has at all times. For the right person, a PPPP show is the equivalent of running a 5K on acid. Prior to your first show I would recommend going to the gym three times that week to prepare for the number of funk-driven convulsions your body will encounter. While it is often difficult to translate what a band can achieve in a live setting to a studio album, PIZAZZ is about as close as it gets. This is the essential "dancing your ass off in the kitchen while cooking dinner and you're so into it you don't even notice your roast has burnt" kind of album. It is genuinely fun, with each track offering a different form of exhilaration to keep the listener engaged. It is often difficult to choose music that satisfies every guest's tastes when throwing a party, but with PIZAZZ you are guaranteed a bridge that will keep everyone satisfied and may even inspire a few hallway dance circles.
The album starts off hot with its first single "Fun in Funk" which epitomizes what the band and album is all about. The lyrics are playful and self-aware, but musically it is clear that they are not messing around. While "Fun in Funk" has already debuted live, like many other tracks from the album, the studio version is cleaned up and polished, while not at all overproduced. The second single "Something for Ya" follows keeping the energy going, but after listening through the album a couple of times you realize that they could have release almost any other song as their second single and it would fit. The album flows like a well-thought out 11-song set. As you reach the end of the final track, the mystical "Poseidon," you have the urge to let out a little yell and clap for a couple of minutes until they come out for an encore. While we will have to wait a bit for the encore, this album is certainly one you will listen to over and over until it comes.
Key Tracks: Fun in Funk, Something for Ya, Poseidon