The Ann Arbor, Michigan born quartet Vulfpeck took the Brooklyn Steel stage Friday, September 8, as well as the following weekend, before departing for their upcoming tour in Europe. The venue holds a max capacity of 1800, as well as multiple bar areas and a mezzanine. The Brooklyn Steel is a popular new theatre in Brooklyn, and was the perfect setting for Vulfpeck to perform a great show. The show was entirely sold out, but the crowd was very laid back before the show started, something not common in a crowded setting like this.
Multi-instrumentalist Joey Dosik was the opening act for the night, but he was not alone, accompanied by Vulfpeck's Theo Katzman. Katzman played both bass and drums for this portion of the evening. Dosik elicited large amounts of excitement from the crowd, who seemed to be starstruck by his acapella rendition of "Stories" by Bill Withers. His tone and dynamic control were something to behold, and he seemed to be humbled by the praise he received. When his set ended, he then joined Vulfpeck on the stage and played along side them for the rest of the night, this time equipped with a saxophone. The vibe of the show was incredible.
While Vulfpeck performed, everyone in the venue became a unit. There was a magnetic pull that draped over the crowd like a blanket, and it seemed that not one person was standing still. With high energy, dancing, and lots of hollering, the people of the crowd could be seen having the time of their lives, living in the moment and through the songs the band banged out with expertise. Vulfpeck's setlist for the evening contained some of their most iconic songs, such as "Daddy's Got A Tesla," "Game Winner," and "Back Pocket." However, not one song was played live in the same style as the studio version. Improvisation was a driving force at this show in the best way possible. They fed off of each other musically, trading ideas and including the crowd whenever possible.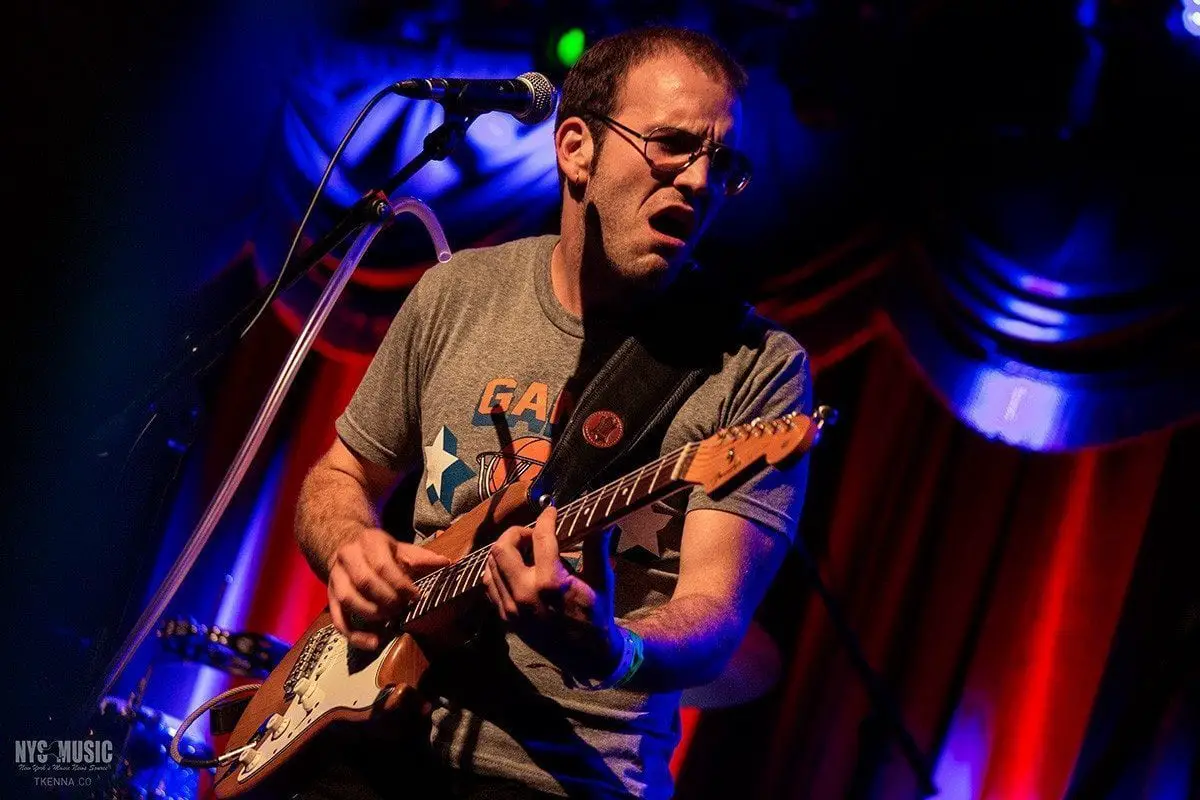 The crowd harmonized as a group a number of times, the harmonies led by Theo Katzman. Not only that, but Vulfpeck spoke to the crowd like they would to a friend. The atmosphere was comfortable, and Vulfpeck made it easy to relax and enjoy a quality night of music. The acoustics of the venue were crisp, making each sound travel smooth and clear. Vulfpeck is a force to be reckoned with, being arguably one of the most diverse and unique music groups in the scene as of right now.