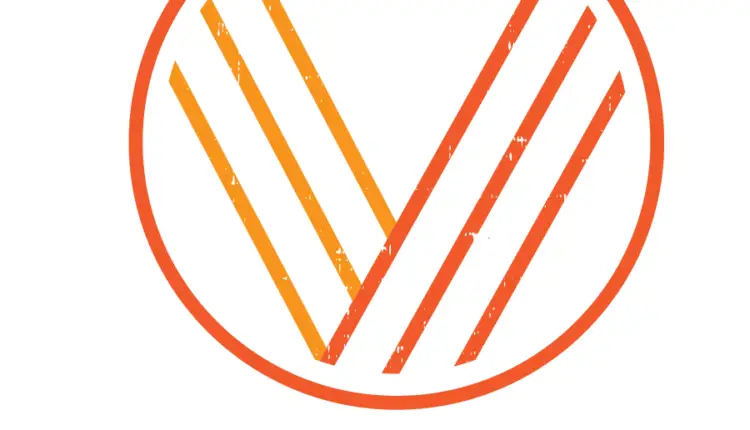 Vintage League Music – Rekindling True Musical Production
It seems that our society is finding comfort in nostalgia more and more every day- "It" and "Star Wars" reboots are in theaters, Dave Chappelle is back on stage and vinyl records are back on store shelves. Some say they like the sound quality and others just like the idea of having a tangible collection. Whatever the reason may be, artists are taking notice and it has sparked the imagination of great producers and musicians like musical prodigy Alan Evans of Soulive. The popularity of vinyl and today's recording styles have pushed him to create something truly unique.
Evans said he is "… taking it back to the basics," with his creation of the Vintage League Music (VLM). The idea behind this project is to allow musicians to create a "'Singles' way of releasing music worldwide both digitally and physically on vinyl records." In a press release, Evans said that when music was printed on vinyl records, most recordings were released days after the master track was finished, keeping the music fresh and the listeners engaged. Evans intends to recreate this process and will release 7" and 12" vinyl, digital singles and full length albums from all groups that work with VLM.
NYS Music spoke with Evans to get a deeper understanding of how and why he created this project.
The focus of Vintage League Music is to release 7″ singles both vinyl and digitally. This gives us and the artists a lot of freedom in terms of release schedules but also in terms of creating the music. I just want to create a very relaxed environment for artists to create something new. I can't tell you how many times I've played or seen shows during Jazz Fest, on Jam Cruise or any number of festivals where some magic happens on stage with people you have never played with before. I want Vintage League Music to be the place where this all can happen (one single or a triple album).
So far, five groups have started working with VLM, most of which Evans has had a hand in, and have all released a single available for streaming on the VLM site. As of now, Evans said the vinyl is going to be released very soon and thanks to Fat Beats, they will be available wherever people are buying records now. Those who are interested in this project can go to the VLM site and find samples from each band.
Recently released projects include:
Crowd Company – " Saw You Yesterday" – "An 8-piece modern take on vintage soul funk. Brimming with energy and a raw edge, catchy hooks, and tight grooves. The band combines a retro Hammond organ-based sound with a virtuoso horn section, soulful lead, and harmony vocals."
This is the only group currently affiliated with VLM that has a predicted full album release date. Their single "Saw You Yesterday" is available for download on Amazon, iTunes and Spotify but a full length, 13-track album will be released digitally Oct. 20.
Matador! Soul Sounds – "Get Ready" – "Matador Soul Sounds was born from the vision of Eddie Roberts (The New Mastersounds) and Alan Evans (Soulive). Combining the dynamism of each band leader, the music they have created is brand new, hard hitting and drenched with their shared musical passions – jazz, funk & soul."
This will be the first group to release a 7" single during their first official performance at the Brooklyn Bowl, Sept. 23 during Brooklyn Comes Alive. Alan says the full length album will be released at the beginning of 2018.
Agent 3 – "Mission Received" – On stage, Agent 3 is a band that tours the world playing music for adoring fans. Off stage, Agent 3 operating under Management, is a band of spies that surgically eliminates secret governments, terrorist groups, corrupt politicians and evil spy organizations.
Agent 3 will release a full length album serving as the story's soundtrack to a comic book that is planed to be released.
4 Brothers – "No. 2" – Spiritual-Soul-Rock-Jazz. This is a concept record – put a pair of successful "brother" musicians together with another pair of successful brothers and see what happens. This one has a buzz before a single note is released.
Alan says they are planning on releasing 4 Brother as digital 7″ versions (two songs at a time) towards the end of this year and on vinyl early 2018.
Rolland Blackrock – "Buffalo" – Black Rock from the blackest rocker on the scene – Roland Blackrock. Soulive's Alan Evans goes (sort of) undercover to create a Lenny-Kravitz-meets-Sly-Stone style Masterpiece.
The Roland Blackrock album is planned to be released digitally as volumes 1, 2 & 3 spring of 2018 along with a 12″ vinyl version.
Without the breath of big record labels steaming down musicians' backs, Evans says there is more opportunity for spontaneity. He said some of his best work came from fiddling around on his guitar and believes up and coming groups can create some incredible work through the same process. He believes that great ideas have gone to waste because nowadays, bands see time in the studio as just a time to record, not experiment, and Evans intends to change that idea.
This project is still in it's early stages but is definitely worth keeping tabs on. VLM can be found on multiple social sites (Facebook, Instagram, Twitter) and has kept a steady flow of information coming since its start.