For the 8th summer in a row, Albany's Dana Park will be filled with the sound of live music on Monday nights. The series kicks off on July 10 with The 7th Squeeze and Jessica Jenks, and continues weekly through the end of August with a variety of music by musicians from the Capital region. Shows start at 5:30pm.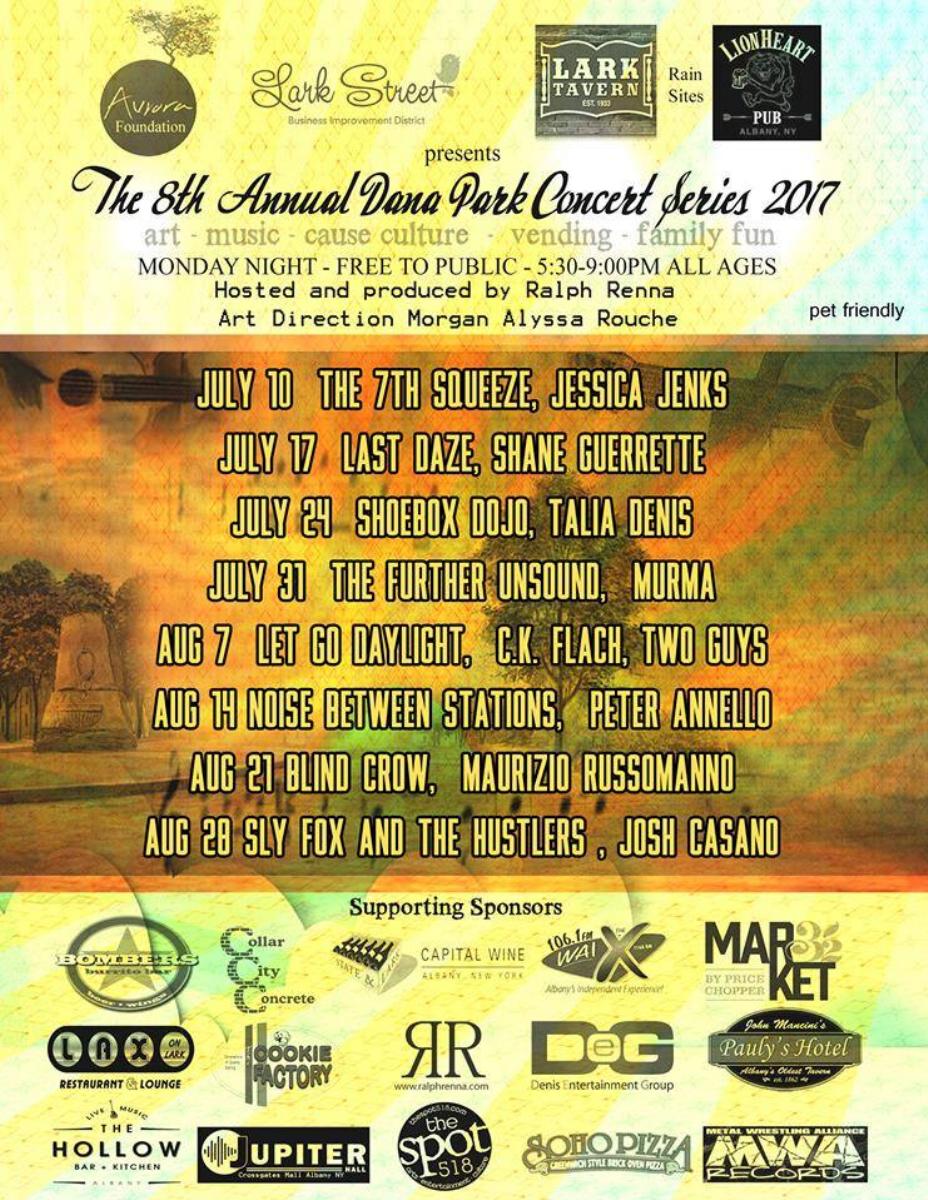 July 10 – The 7th Squeeze, Jessica Jenks, Eric Lewis
July 17 – Last Daze, Shane Guerrette ,Bendt
July 24 – Shoebox Dojo and Talia Denis
July 31 – The Further Unsound, Murma, Mark T Jones
Aug. 7 – Let Go Daylight with CK Flach and Two Guys
Aug. 14 – Noise Between Stations, Peter Annello, The Hard Luck Souls
Aug. 21 – Blind Crow, Maurizio Russomanno & more
Aug. 28 – Sly Fox & The Hustlers, Josh Casano, Margot Malia Lynch
Dana Park is located at the intersection of Madison and Deleware Avenues. In the event of inclement weather, shows will be moved indoors. For updates and more information, visit the Dana Park Concert Series Facebook page.