Summer Camp 2017 was another fantastic year in the Midwest festival's history. Amid powerhouse sets from hosts Umphrey's McGee and moe., and alongside memorable performances from Trey Anastasio Band, Pretty Lights Live, Gov't Mule, Turkuaz, TAUK, The Disco Biscuits and dozens more artists from across the country.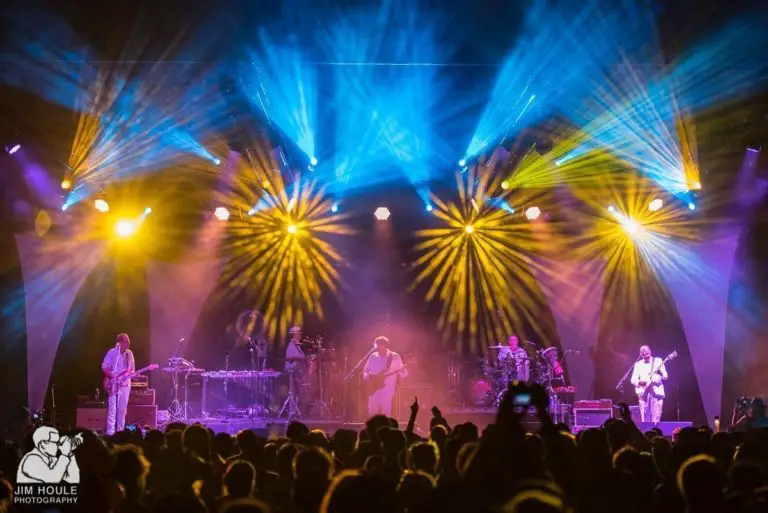 Tributes to Gregg Allman, who passed away on the third day of the festival, poured out almost immediately, with Eric Krasno Band, Flaccid and Gov't Mule all covering "Whipping Post" within hours of his death. Trey Anastasio Band followed suit the next day by covering "Midnight Rider," just a small sampling of the immense influence and praise Greg Allman earned from nearly 50 years of performing. Watch Gov't Mule's star-studded tribute:
https://www.youtube.com/watch?v=TVt8ni18N50
Buffalo's Aqueous played three sets over the weekend, each one drawing a larger crowd than the last as they finally moved from the Camping Stage to the Starshine Stage. The following Aqueous has developed over the past decade is a testament to the band's work ethic and connection with fans as far back as performances at Nietzsche's. They welcomed moe.'s Vinnie Amico and Joel Cummins of Umphrey's McGee to the stage for a cover of Steely Dan's "Kid Charlemagne," putting an exclamation point on their breakout weekend.
Lettuce alums Break Science and Eric Krasno Band stepped out on their own for well received performances, as did Brooklyn's Turkuaz, who blew the crowd away at the Campfire Stage late Saturday night with a powerhouse set, putting them head and shoulders above others in the funk world. Wild Adriatic and Intrepid Travelers performed at the Camping Stage, a stepping stone for the many rising bands that Upstate New York produces. Both bands dropped spirited covers to the Camping audience, with Wild Adriatic covering Black Sabbath's "War Pigs" and Intrepid Travelers paying homage to Prince with "Electric Avenue."
Of course moe. performed five sets throughout the weekend, with one set being rained out on Friday afternoon. Their late night performance in the Red Barn with Everyone Orchestra was full improv, and a treat for all ticket holders. moe. later brought up Turkuaz horns for "Ophelia" and "Happy Hour Hero" and bringing a jaw-dropping opener "Battle Without Honor Or Humanity" from Quentin Tarantino's Kill Bill and was part of moe.'s Halloween performance last year. Turkuaz later came out in full for "Life During Wartime" in a show that featured a giant "Meat" sandwich of the entire second set on Saturday. Sunday's performance closed out with pure moe. start to finish, including a "Chromatic Nightmare" sandwich of the second set and "Opium" featuring Allie Kral of Yonder Mountain String Band on fiddle.