The spectacular Pink Floyd experience known as Brit Floyd visits the Crouse Hinds Theater at the OnCenter in Syracuse Tues. April 18. The band has been proclaimed, "The World's Greatest Pink Floyd Show." The spectacle and grandeur of each Brit Floyd show leaves few to argue that point. The Immersion World Tour celebrates the 40th anniversary of Pink Floyd's 1977 album Animals. Tickets for the show are still available through Ticketmaster and the OnCenter box office.
Recently, NYS Music sat down with Brit Floyd bassist Ian Cattell, who grew up in the Syracuse area, to discuss the current tour; the pressure to perform Floyd material and playing in his hometown.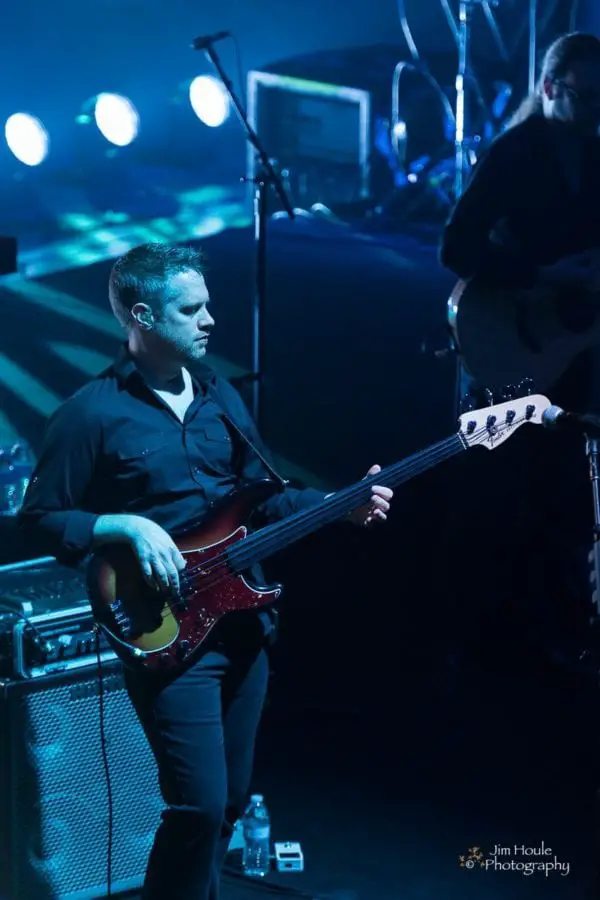 Brit Floyd has been touring the world performing the music of Pink Floyd since 2011 but has its genesis in the Australian Pink Show back in 2005. Cattell has performed with both units in addition to playing in several prog-oriented outfits as an up-and-comer in the Central New York Scene.
Cattell moved to Syracuse at the age of 10 and lived there throughout high school. He played with several local outfits that gathered some large followings during his time in Syracuse: Crazy Diamond and Childhood's End, both Pink Floyd tribute projects; the United Booty Foundation, a popular funk-disco band and Seconds Out, a Genesis cover band. It was through these endeavors that Cattell honed his prog-rock chops, leading to his current gig with Brit Floyd.
When you're performing the music of such an iconic band in rock history, there is already a built-in fan base looking for note-for-note replication of that band's work. When asked if he ever feels that pressure or if he places any pressure on himself, Cattell responded,
Oh, definitely. If we were out doing original music, you can kind of do it however you like. It's yours. Whereas, there are so many Floyd fans that listen to the albums over and over again and they're so familiar with every last detail. We try to put a little bit of our own flavor into it for our own fun, but it's only to a point, because people are expecting to hear how it is on the album.
Cattell performs both David Gilmour and Roger Waters songs but finds his natural singing voice closer to that of Gilmour's. He first "tried his Roger Waters vocals on with Childhood's End" around 2001. He does admit to his voice being "in character" while singing Waters' vocals. See below for Cattell in character during "The Trial" section from The Wall. Cattell goes full-on Waters. First timers may be fooled into thinking the Floyd bassist is making a guest appearance onstage.
When attending a Brit Floyd show, expect to spend the night. Each show is approximately three hours long, with songs spanning Pink Floyd's career. This tour focuses on not only the 40th anniversary of Animals but also the 1994 release The Division Bell, with other eras being represented as well.
When asked what makes playing in his adopted hometown different from other venues, Cattell states, "Each time we play in Syracuse, it's quite amazing. I feel like I know at least half the audience. If not from having done gigs or going to see gigs or through Facebook…I get a vibe off the Syracuse crowd like no other because I know so many people there. I do so many gigs where I don't know anybody…but Syracuse is unique where it's that the people I know are everywhere I look."
If you miss Tuesday's show in Syracuse, Brit Floyd will be performing in Schenectady at Proctor's Theater Wed., April 19.