Holly Bowling brought her classical piano renditions of the music of Phish and The Grateful Dead on March 24 to The Whisper Dome, a little know music venue in Schenectady, NY, one that had such sublime acoustics that Bowling performed this night without amplification to a respectfully silent round room.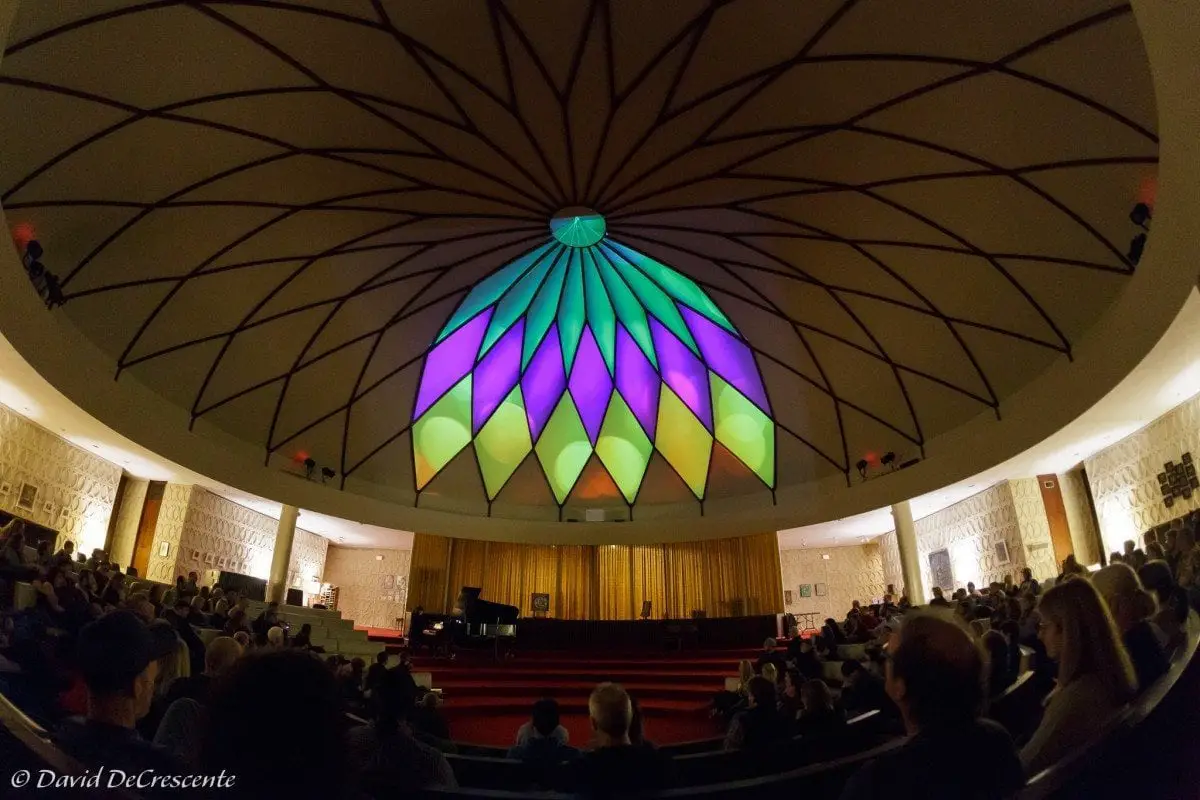 "Sleep" and "Crazy Fingers" opened the night, followed by "Free" where Bowling used the strings of the piano during an improvised section. A transcendent "Althea" segued into a slow build "Piper" that landed in "China Cat Sunflower" with Phish's "Bliss" sliding in just before "I Know You Rider" ended the set. Throughout the set, lights projected on the ceiling danced intermittently, woven into the quadrilateral design by Jeffery Bowling.
Set 2 began with "Help on the Way" > "Slipknot!" and soon found the night drifting into very spacey territory. The improvisation in "Steam" and "Waves" were patiently developed, the latter including "Beautiful Jam" from 2/18/71. A somber "Stella Blue" brought the set back into "Slipknot!" and then a bouncy and rousing "Franklin's Tower." The lights were turned off for the encore, the serene "Waste," with only living room lighting illuminating the room as a backdrop. Visually and acoustically, the performance was simply pure.
https://www.instagram.com/p/BSCzA_gDPlc/
Set 1: Sleep, Crazy Fingers, Free, Althea > Piper > China Cat Sunflower > Bliss > I Know You Rider
Set 2: Help on the Way> Slipknot! > Steam > Waves > Beautiful Jam 2/18/71 > Waves* > Stella Blue > Slipknot! > Franklin's Tower
Encore: Waste **
* w/ China/Rider Tease
** Played with all the lights turned off.