On the eve of a massive blizzard in the Northeast, on Monday, March 6, and after the dreaded "spring ahead" of Daylight Saving Time, Phil Lesh and The Terrapin Family Band took to the stage of Brooklyn Bowl to fall back into time, specifically, to recreate a June 7, 1977 at the Winterland Arena in San Fransisco, California.
Honestly, I'm not positive when it was announced that the TFB would be recreating this iconic show in its entirety, but the fact that it coincided with the aforementioned weather and skip in space-time continuum was, if nothing else, extremely amusing to a few of us in attendance. Joined by Eric Krasno of Soulive, the Terrapin Family Band sounded fresh and eager, breathing new life into a set of Winterland '77 that is nearly 40 years old.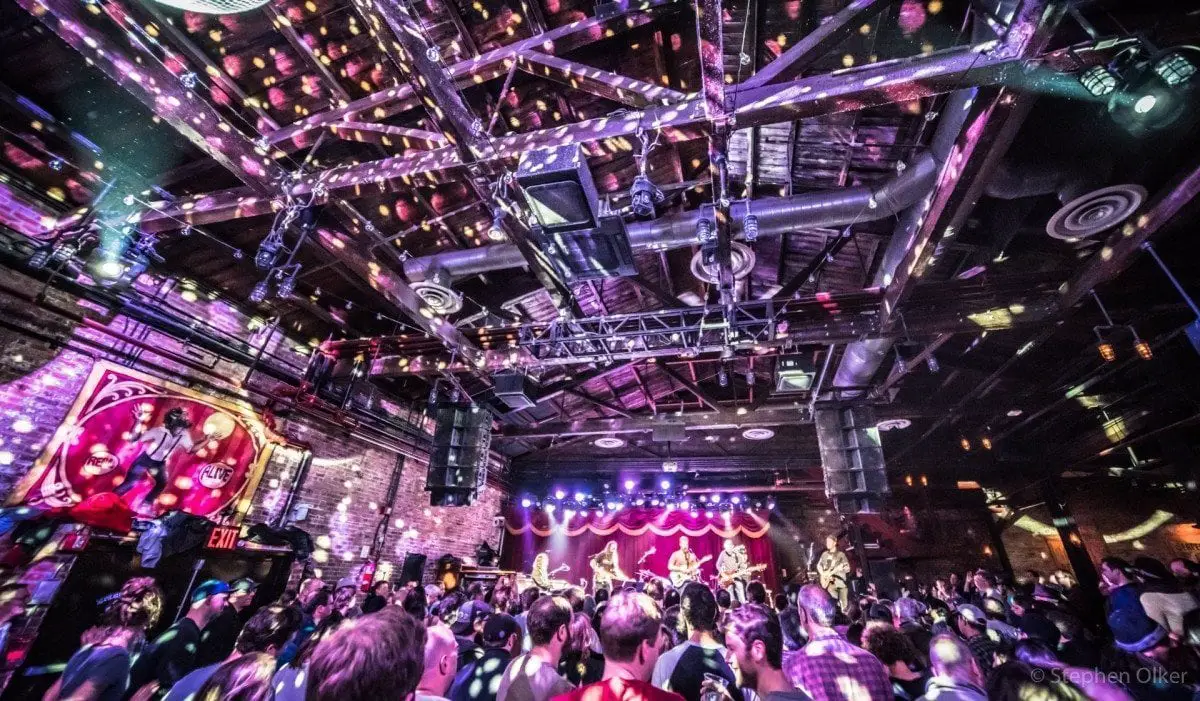 Without hesitation, I will attest to having heard this show many times. I own the box set and collected the bootlegs. But for a few hours last night, I hung on every note with anticipation of what was to come next. And that is the large part of the appeal, to what is, the expansive catalog of the Grateful Dead. Even after all these years and incarnations and cover bands and the like, there just might be something new around the corner when you least expect it.
Grateful Dead Live at Winterland Arena on June 7, '77
Set 1: Bertha, Jack Straw, Tennessee Jed, Looks Like Rain, Peggy-O, Funiculi Funicula, El Paso, Friend Of The Devil, The Music Never Stopped
Set 2: Scarlet Begonias, Fire On The Mountain, Good Lovin', Candyman, Estimated Prophet, He's Gone, Drums, Samson And Delilah, Terrapin Station, Morning Dew, Around And Around
Encore: Uncle John's Band, U.S. Blues