One of the hottest and fastest growing acts in the rock genre and live music scene, From Ashes To New, have announced that they have parted ways with vocalist Chris Musser, and drummer Tim D' Onofrio. On stage, this group seemed to have great chemistry together, and put on amazing live shows. In a recent social media post about the situation, some band members hint at a possible rift in the band, as some play it cool.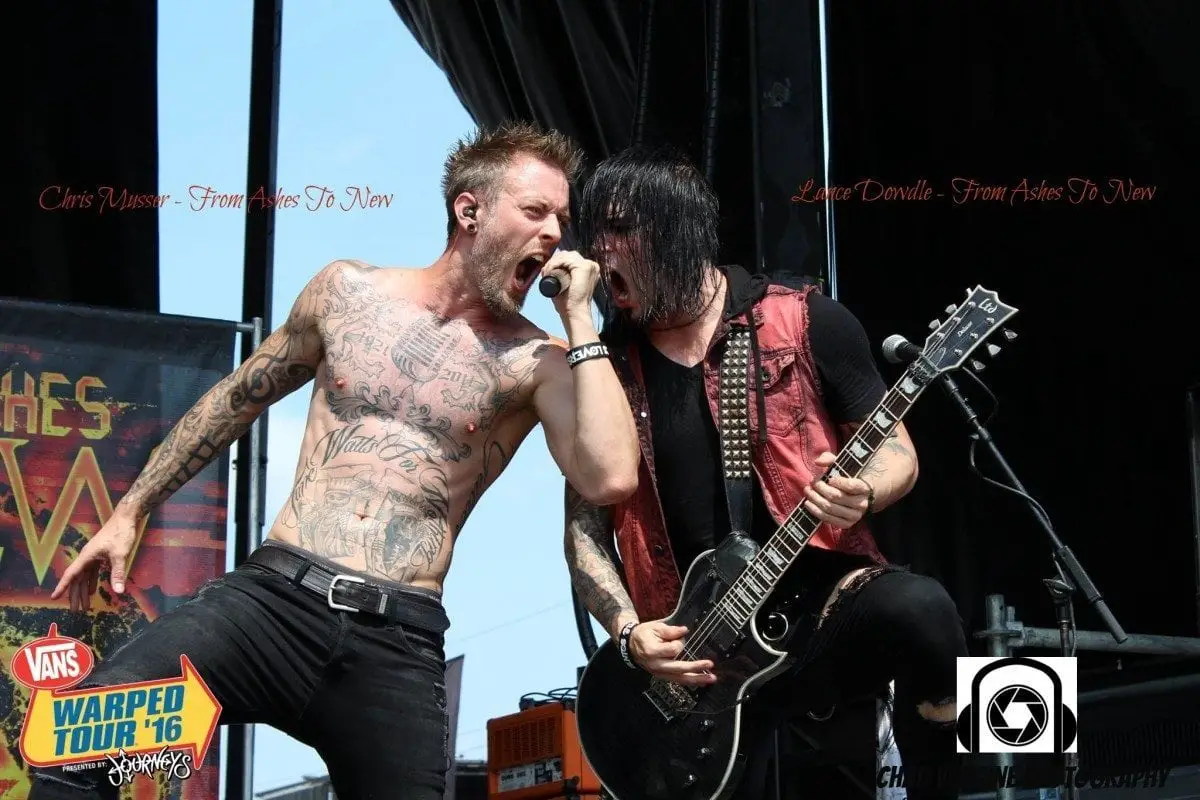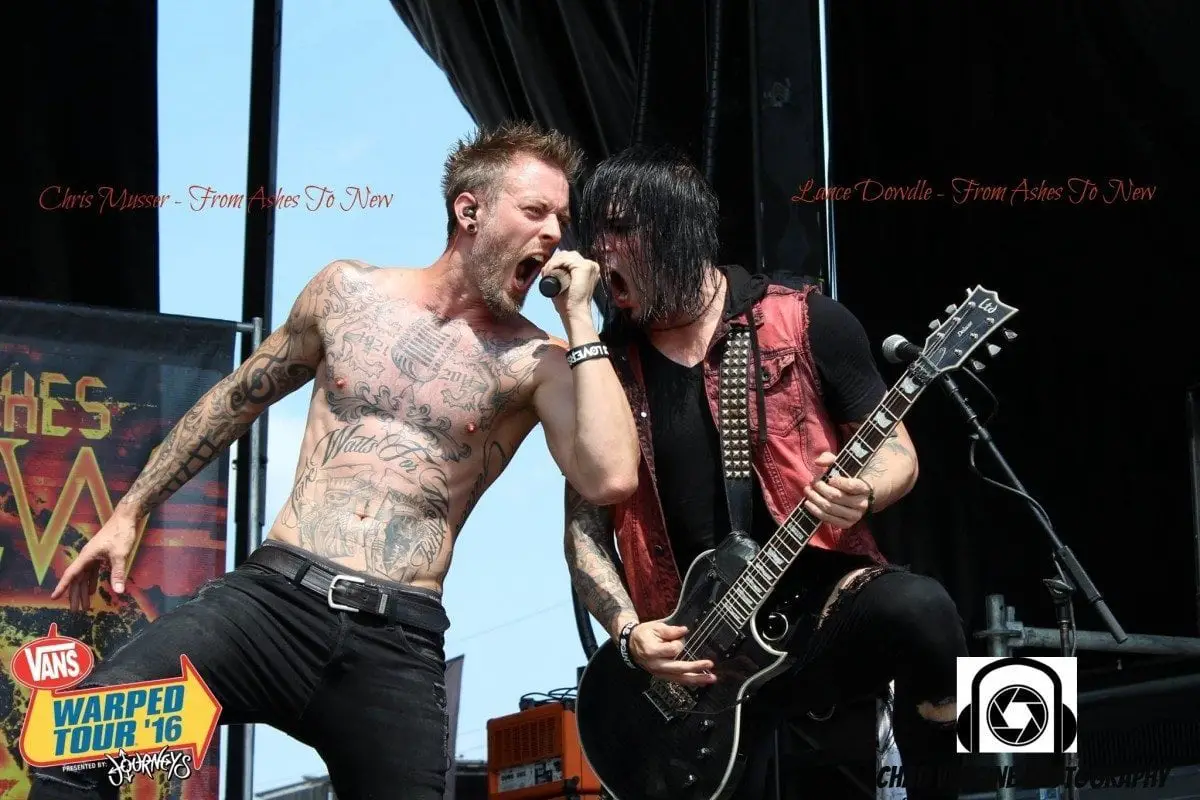 From Ashes to New now consists of Matt Brandyberry (vocals), Lance Dowdle (guitar), Branden "Boo" Kreider (guitar) and new drummer Mat Madiro, who was recently was let go by Trivium, and filled in on drums for From Ashes to New after D'Onofrio married and went on his honeymoon.
In a chat with Brandyberry after a show in fall of 2016, he stated that the band was days away from announcing a headlining tour, and that they would bring Letters From the Fire, Stitched Up Heart and Palisades as support. Weeks went by with no announcement and the band suddenly took themselves off of the annual rock cruise, Shiprocked, which they were scheduled to take part of.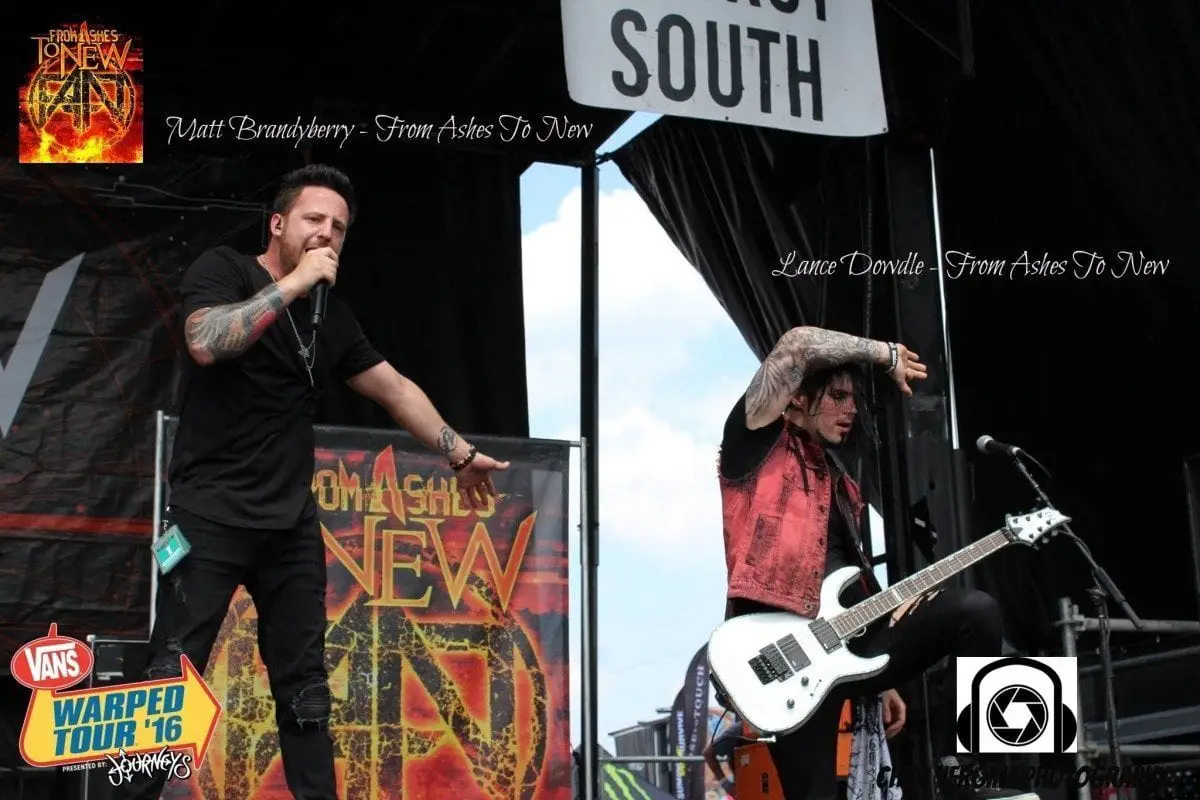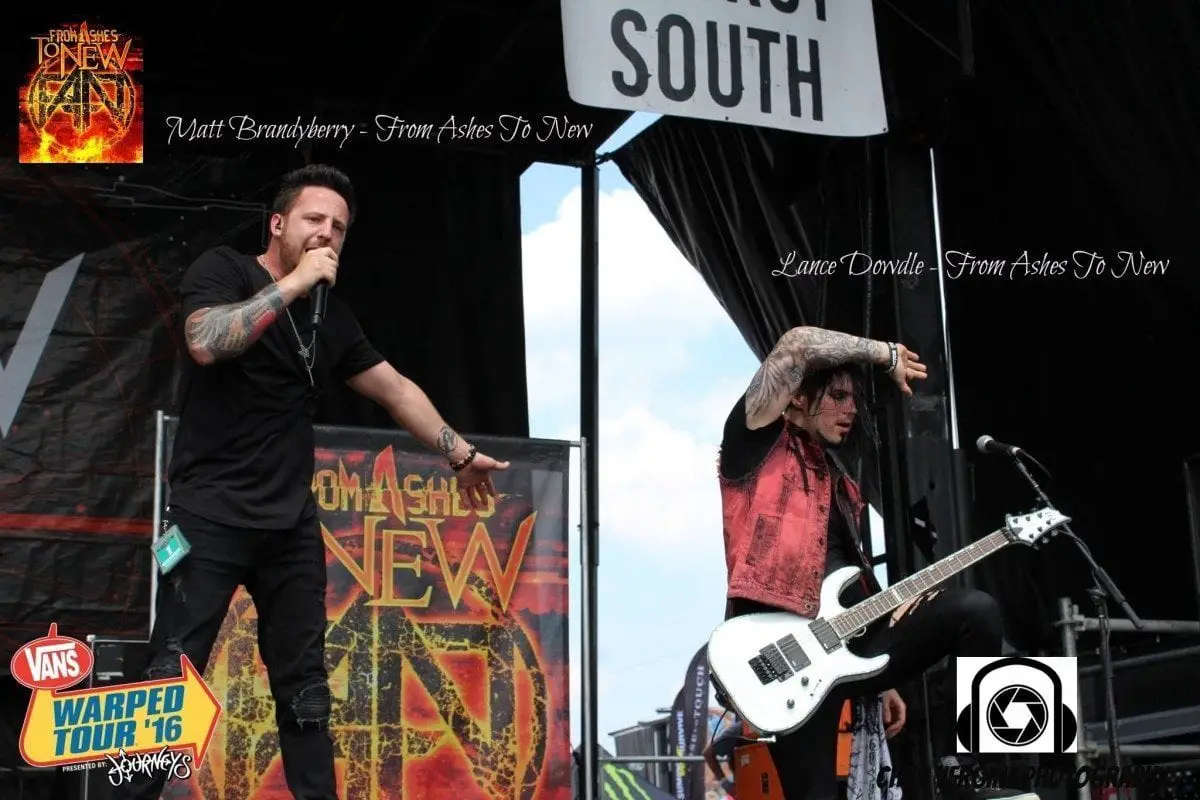 Matt Brandyberry posted the following statement on his personal, and From Ashes to New's Facebook page:
As I'm sure most of you have heard, there are some changes happening with From Ashes to New. Unfortunately Tim and Chris decided this wasn't for them anymore and have ultimately stepped away from the band. That being said, we are more excited now than ever before with the new music we are writing! To us (Lance, Branden, myself) change brings opportunity. I'd like to personally thank Mat Madiro for stepping in on drums, as he is a force to reckon with behind the kit! Keep an eye out for updates and awesome news moving forward. I cannot thank everyone enough for all of the amazing support you have showed and continue to show. I love all of you…here's to the future!!!
Guitarist Lance Dowdle tried to lighten the mood with his Facebook post:
As most of you already know by now, From Ashes to New is continuing on without Chris and Tim. I've been locked in a room with Matt for a month now, and let me tell ya…. it's starting to smell in here. But that's ok cause this next record is off to an amazing start! I promise you guys it's gonna be fire. These songs are HUGE! So while we finish up writing, we will keep all the fans involved with every move we make as you are our number one priority ALWAYS! We look forward to taking the next step with you guys, and sharing an incredible future together. And for the record… Matt just farted.
Former drummer Tim D'Onofrio posted this insightful statement on Facebook:
As I'm sure many of you have already heard, Chris Musser and I have decided to go our separate ways with From Ashes to New.

When I decided to devote my life to music I did so based on the fact that playing drums makes me happy. Over time, there were too many toxic and negative elements that came with FATN that I could no longer overlook. Ultimately, the aforementioned aspects outweighed the happiness that playing drums brings me which led to my decision to remove myself from the equation. I hope everyone can understand that when the joy of playing drums for From Ashes to New no longer existed, I would be doing myself, the band and all the fans a disservice by continuing to move forward. I appreciate every single person that has helped and supported me on my journey all the way from my YouTube covers to my time with FATN and for that I am eternally grateful.

I have put everything I had to give into my time with FATN. I am incredibly proud and grateful for all of the accomplishments, experiences and opportunity I have helped the band and myself achieve along the way. I've learned more in my 3 years in the band than could be gained in a lifetime. Though my outlook on a career in music has changed over the years, I still have a passion for music and drumming so this isn't the end of my journey. This is the beginning of what I hope to be a very exciting next step and I can't wait to share it with all of you who choose to follow it with me.

Suck out the poison. F**k the negativity. Follow your heart. Be happy. Love all of you for the support.
Peace!