One of the Grateful Dead's most revered shows is finally seeing the light of day in an official release this spring to mark the show's 40th anniversary.
The band played its first of three shows (1977, 1980, and 1981) on May 7, 1977, booked by the Cornell Concert Commission after some troubles with booking live acts in the years prior. May '77 wasn't first live campus appearance from the Grateful Dead family however. The Jerry Garcia Band had performed at Cornell's Bailey Hall less than two years prior on 10-27-1975. The May 1977 lineup for the Grateful Dead included the core of Jerry Garcia, Phil Lesh, Bob Weir, Mickey Hart and Bill Kreutzmann, as well as Donna and Keith Godcheaux.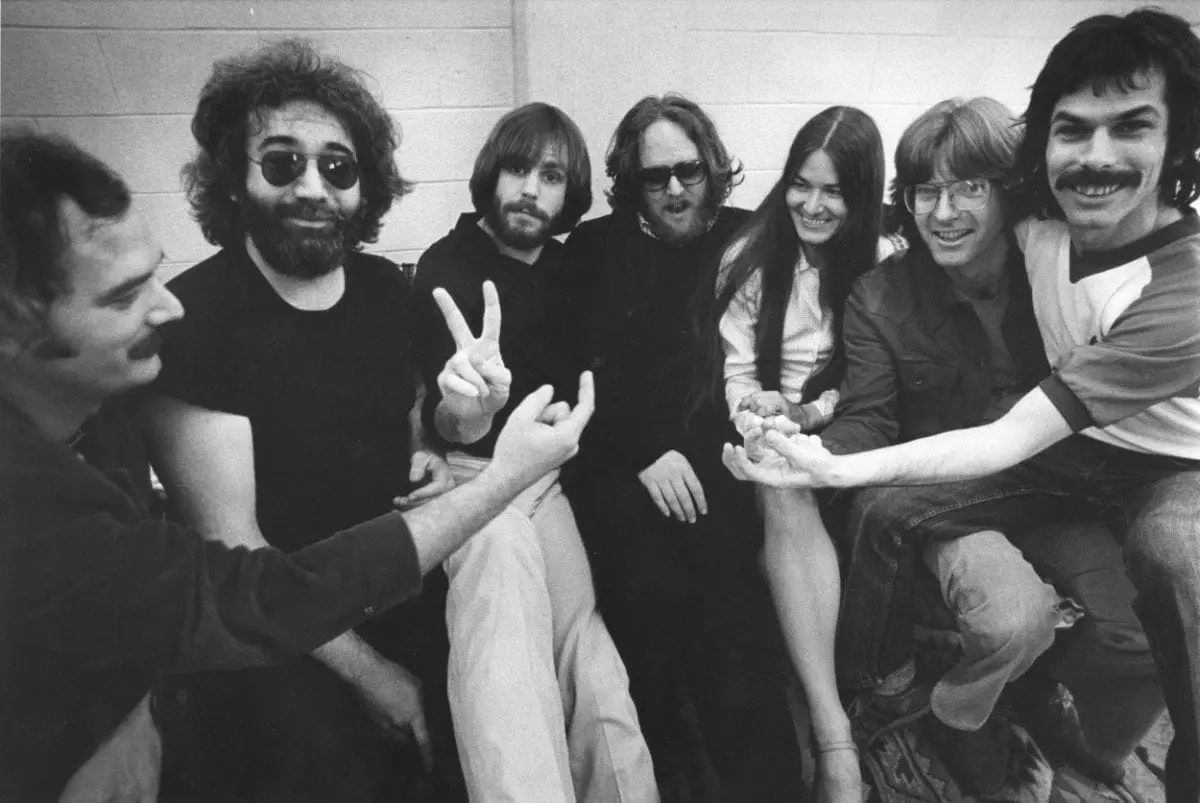 The official release, in the form of a 5-LP box set and CD, will contain the entire Cornell '77 show mastered from the Betty board tapes. Not only will this Barton Hall show be released, included in another 11-CD box set (May '77: Get Shown The Light) will be 5/5/77 at Veterans Memorial Coliseum in New Haven, CT, 5/7 at Boston Garden, and 5/9 at Buffalo Memorial Auditorium.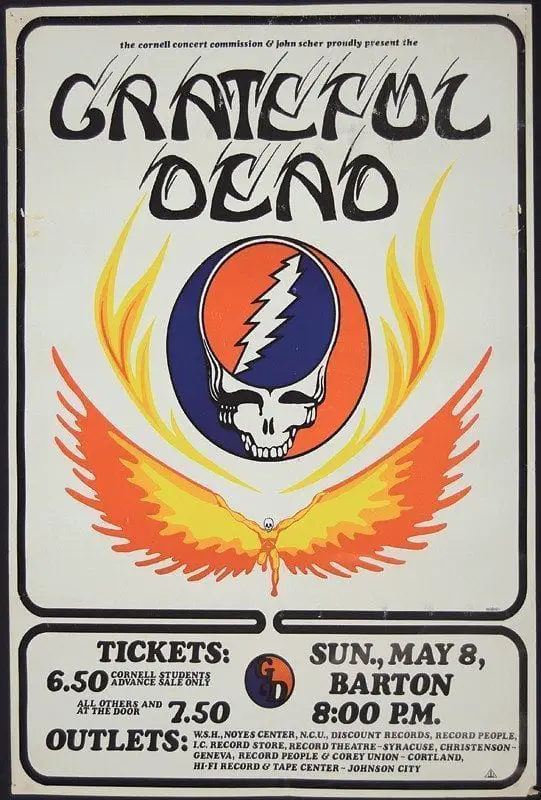 Many sources of the Barton Hall show have been circulated over the years, including unofficial soundboards (heard over on archive.org) which are of decent quality, though with some flaws inherent to the taping and matrix mixing process. Rolling Stone gave a sneak preview of "Morning Dew" from the upcoming release and after listening to the bootlegs of Barton Hall, the release promises to be a fantastic treat for Deadheads.
The various release formats for the Cornell '77 show and the other May 1977 shows debut on May 5 and pre-orders for it are available now over at dead.net. Only limited quantities of the 5-LP vinyl box set of the Cornell '77 show are available.
Peter Conners, author of "Growing Up Dead" and other works on the Grateful Dead is working on a book titled "Cornell '77," chronicling the Dead's appearance at Cornell set to be published by Cornell University Press.