Since Ginuwine came out with his would-be classic "Pony" in 1996, you'd be hard pressed to find someone who couldn't at least sing the chorus back to you. His career continued strong through the early 2000's with songs like "Differences," "In Those Jeans," and collaborations with people like P.Diddy, Missy Elliot, Nas, and more.
Flash forward to 2017 and he is still beloved by his fans and actively proving to his critics that he has had the staying power over his more than 20 year career, to sell out shows and set the crowds ablaze. He is the real MVP; Most Valuable 'Pony', and a King of R&B.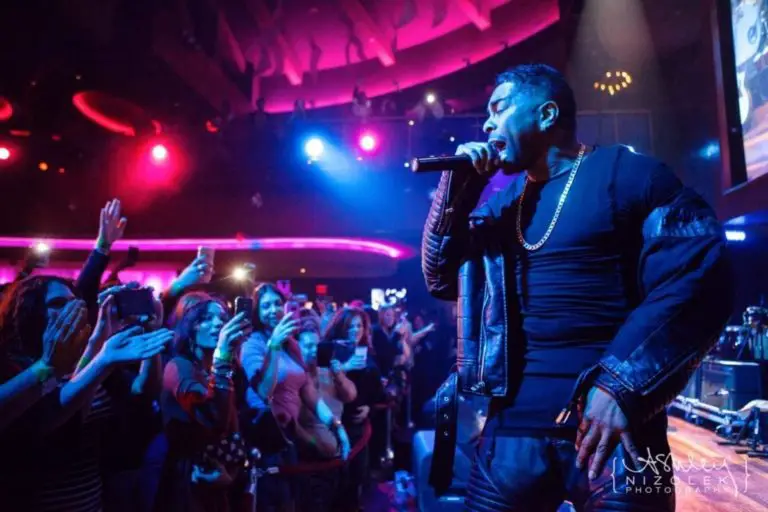 While covering his sold out January 26 show at Vapor Nightclub in Saratoga Springs, one major thing struck me; the energy. Ginuwine's live show was not the watered down nostalgia that you tend to expect from an artist in the 3rd decade of their career. It was electric, upbeat, relevant and above all, entertaining.
Playing about 90 minutes with a 7 piece live band, who were fantastic in their own right, Ginuwine was warm and giving to his fans. He frequently hopped into the crowd, grabbing hands, giving hugs, and dancing. Vocally, Ginuwine is still rich with strength and tone, a true feat after so many years in the business. The buzz in the crowd was that he thoroughly impressed everyone in attendance including those who showed up not expecting much.
After watching him own the sold out crowd from the beginning to the end of his performance,  I don't doubt that he will continue to sell out shows as his come back progresses.  It was a surefire reminder that the real OG's are never to be counted out. Upstate NY made it clear, they still love Ginuwine.