In a sea of tourists, NYC inhabitants and phans with one phinger in the air hoping to score a miracle ticket for less than their internal organs, Madison Square Garden welcomed all walks of life back through its doors on December 30, 2016 for night three of Phish and their annual four-night NYE run.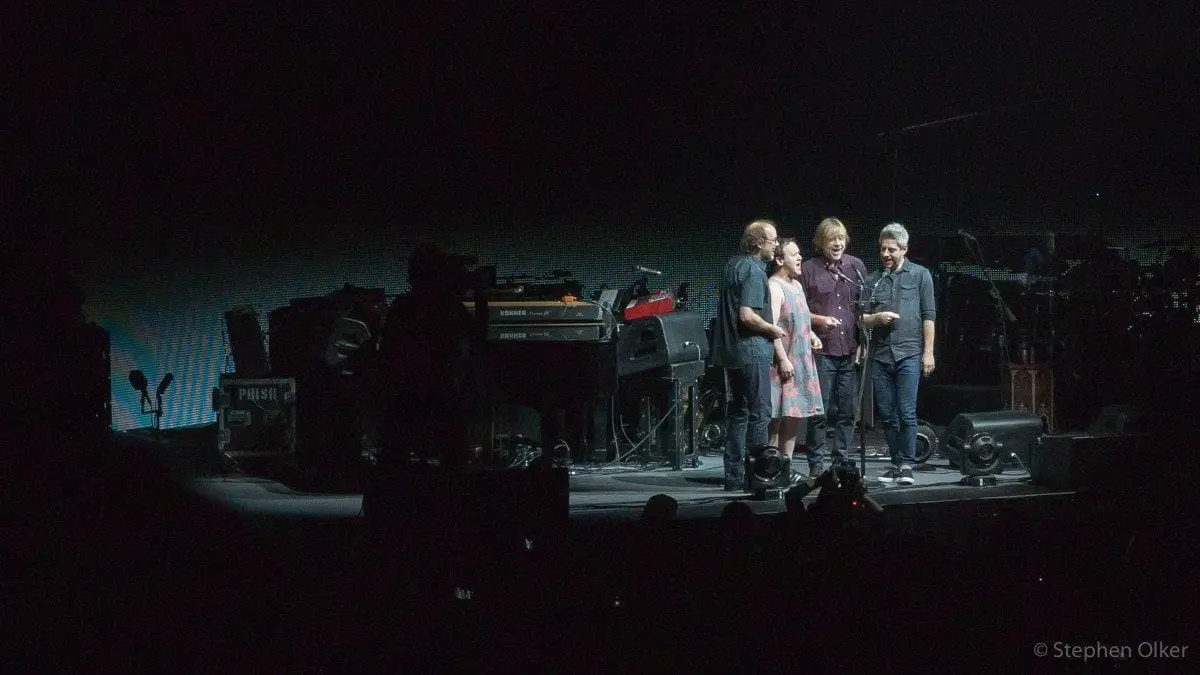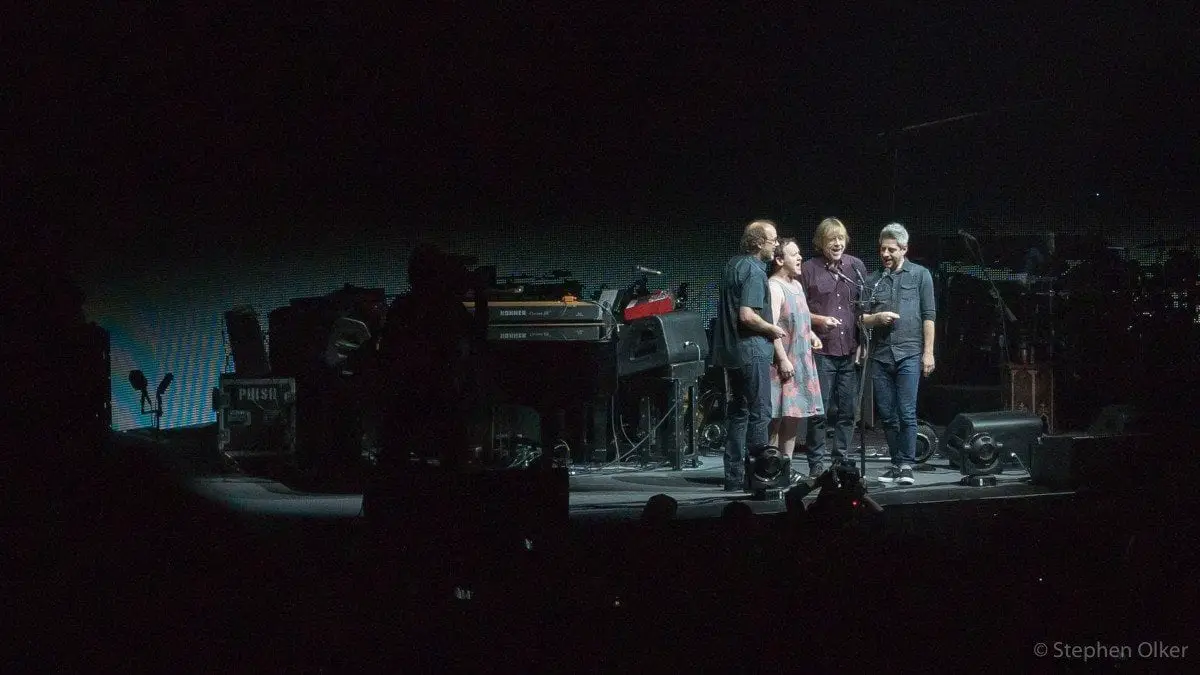 The third night was most certainly a charm, as the foursome wholeheartedly delivered with their highly anticipated NYE gigs, bringing a juggernaut of material both new and old to the forefront of their explosive jams. The penultimate gig kept up with tradition of openers from both the 28th and 29th,  kicking off with an acapella rendition of  "Carolina," leaving a sardine-packed and immensely energetic MSG crowd silent and still. Following the 28th's acapella opener of "The Star Spangled Banner" and the 29th's  "Sweet Adeline," "Carolina" found Trey, Mike, Page and Jon digging deep in their archives and offering their first bust out of the night–having not played the tune since 2003 at Greensboro Coliseum.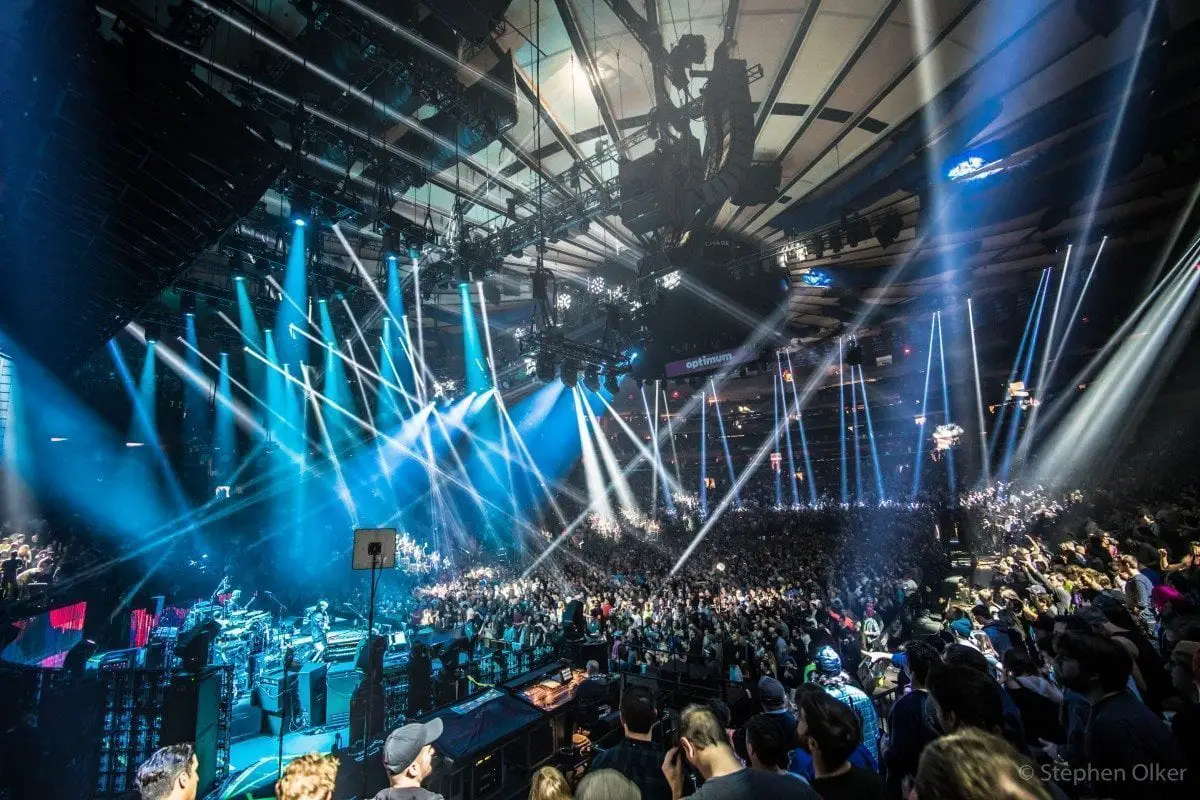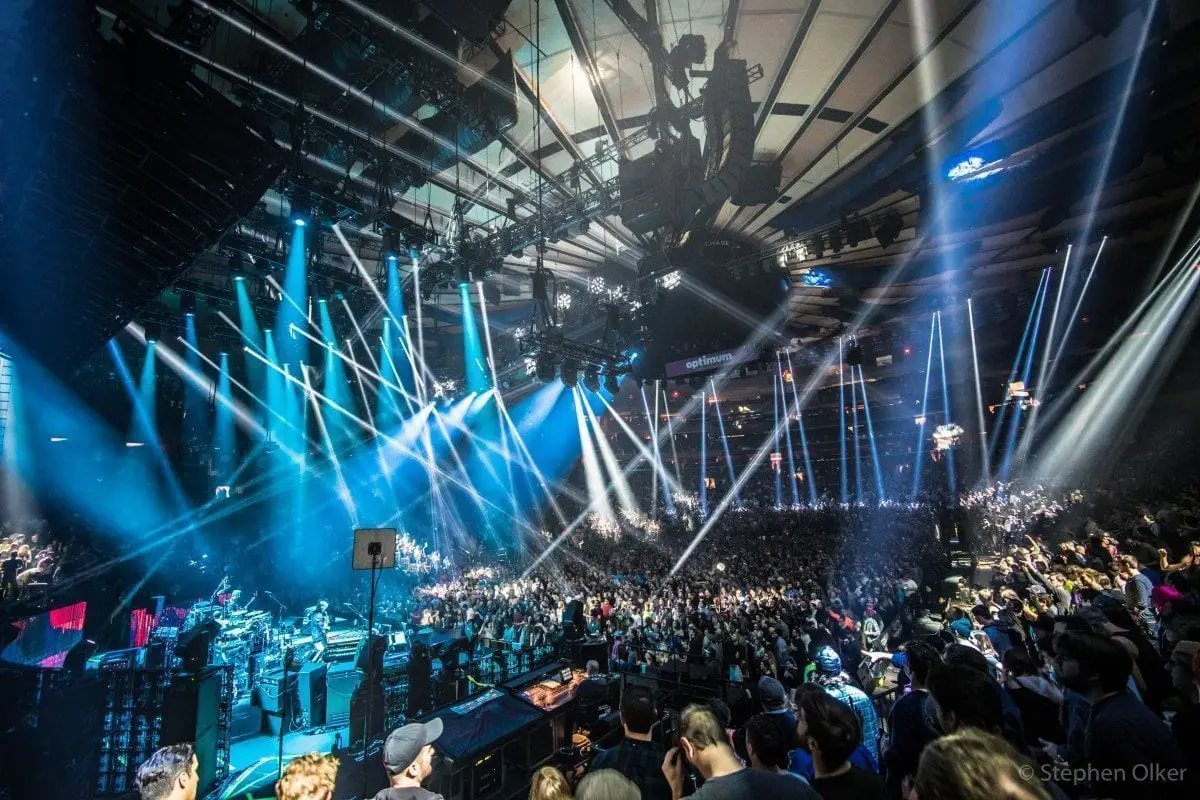 Phish "Blazed On,' through the second set with crowd-favorite "The Moma Dance," "Gumbo" and a fitting choice of "Cities" which had the whole building hypnotized on foot. 'The Old Home Place," eased into a "Bathtub Gin"  scorcher, complete with arena rock vibes, dense jams and enchanting licks.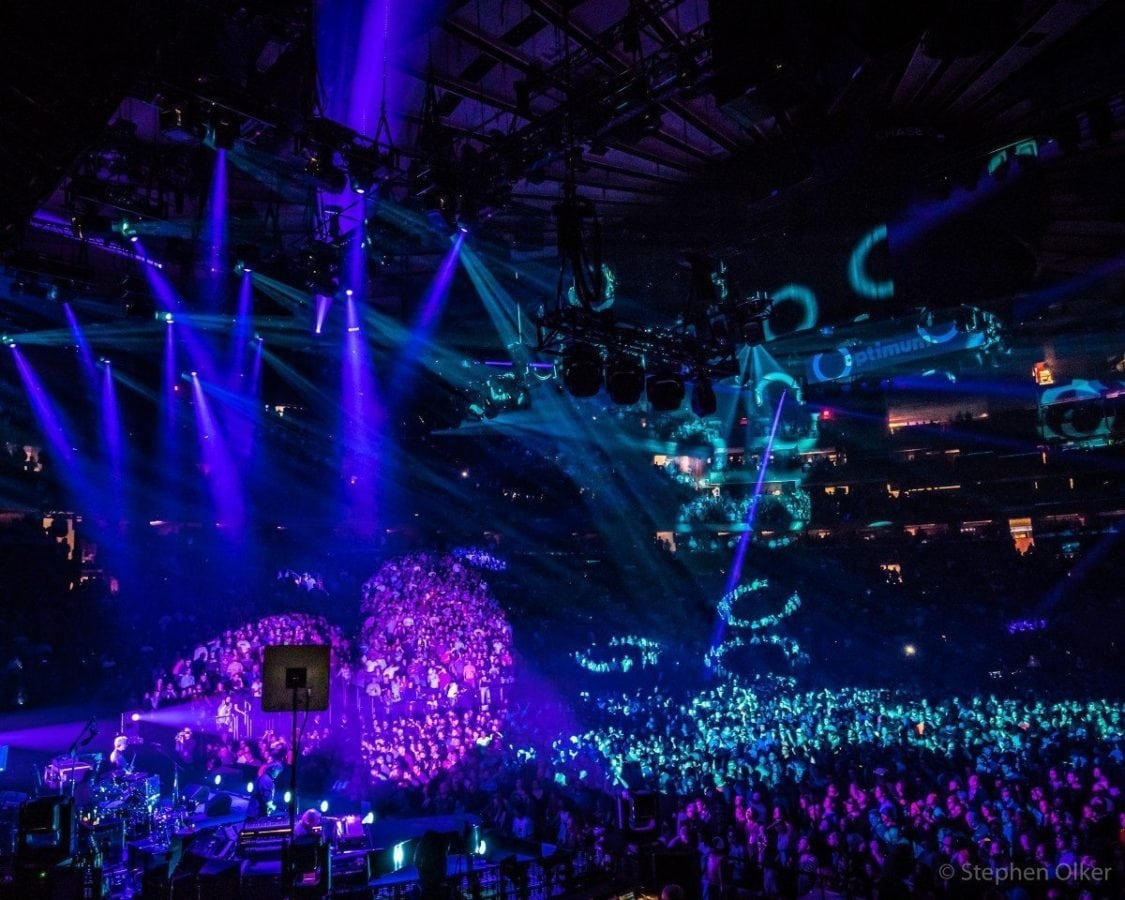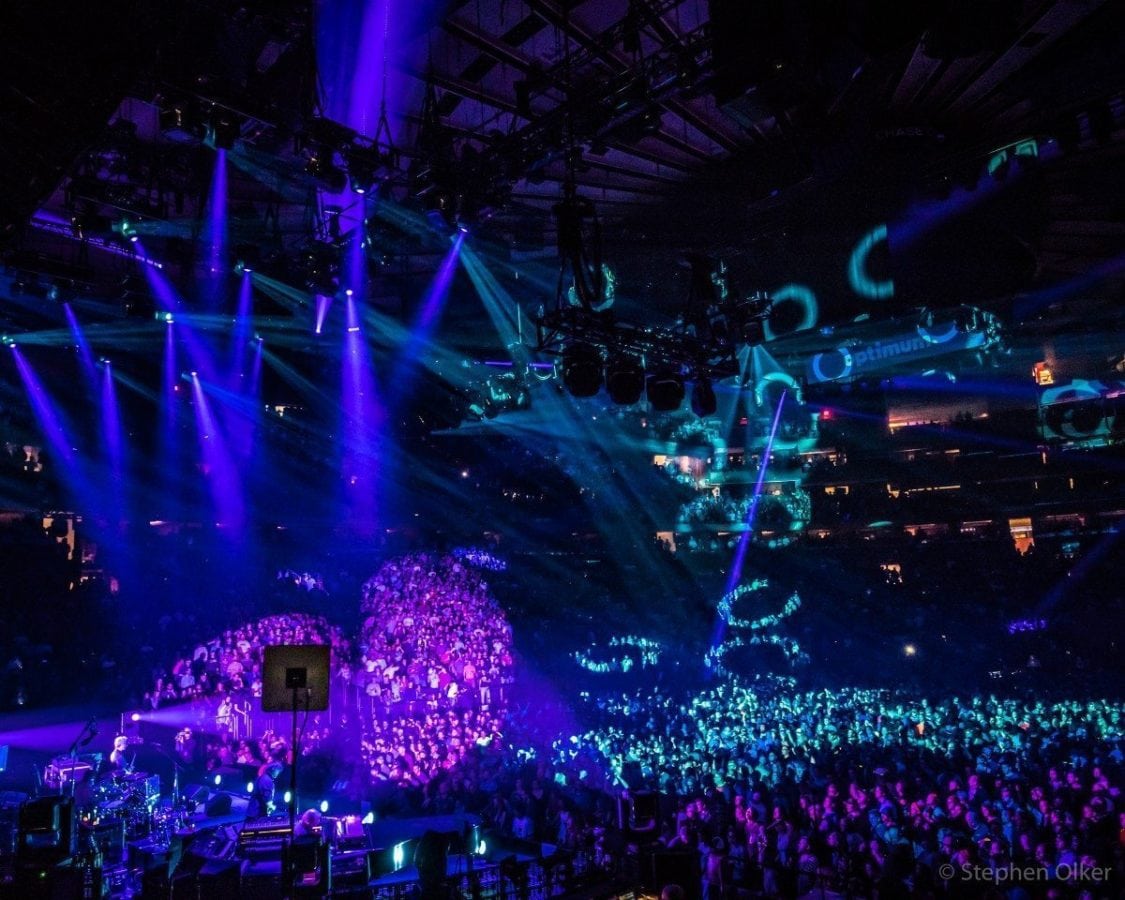 "Things People Do" served as the first "Big Boat" performance of the run, before launching into "My Friend, My Friend." The first in a triad of Joy tracks sprinkled throughout the night, came fully equipped with face-melting jams and moody red and black lighting. The next track found every phan in the house shouting "Wilson" across a sea of wide eyes and color spectrum donut lights. A light-hearted "Sugar Shack" delighted the audience as the night's second track hailing from Joy, before a fully-welcomed "You Enjoy Myself." Complete with trampoline bounces and all, YEM closed out a magnificent first set for a thankful MSG crowd.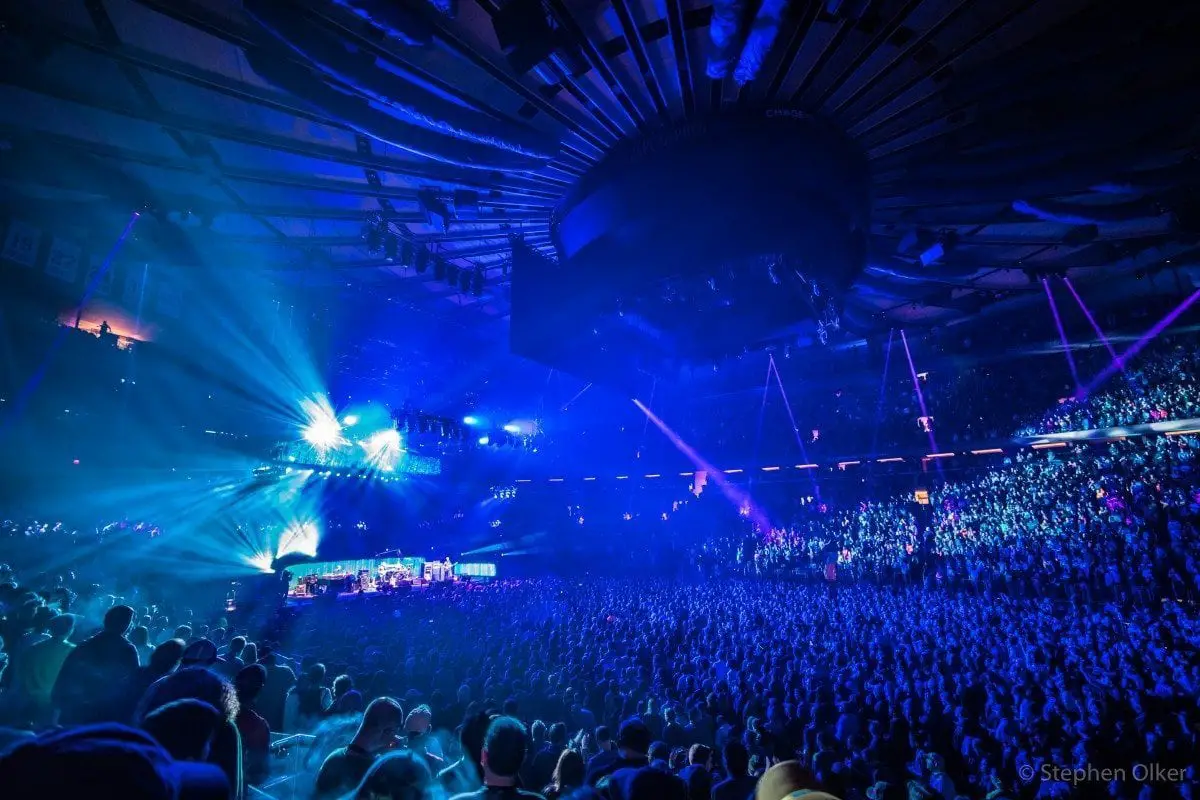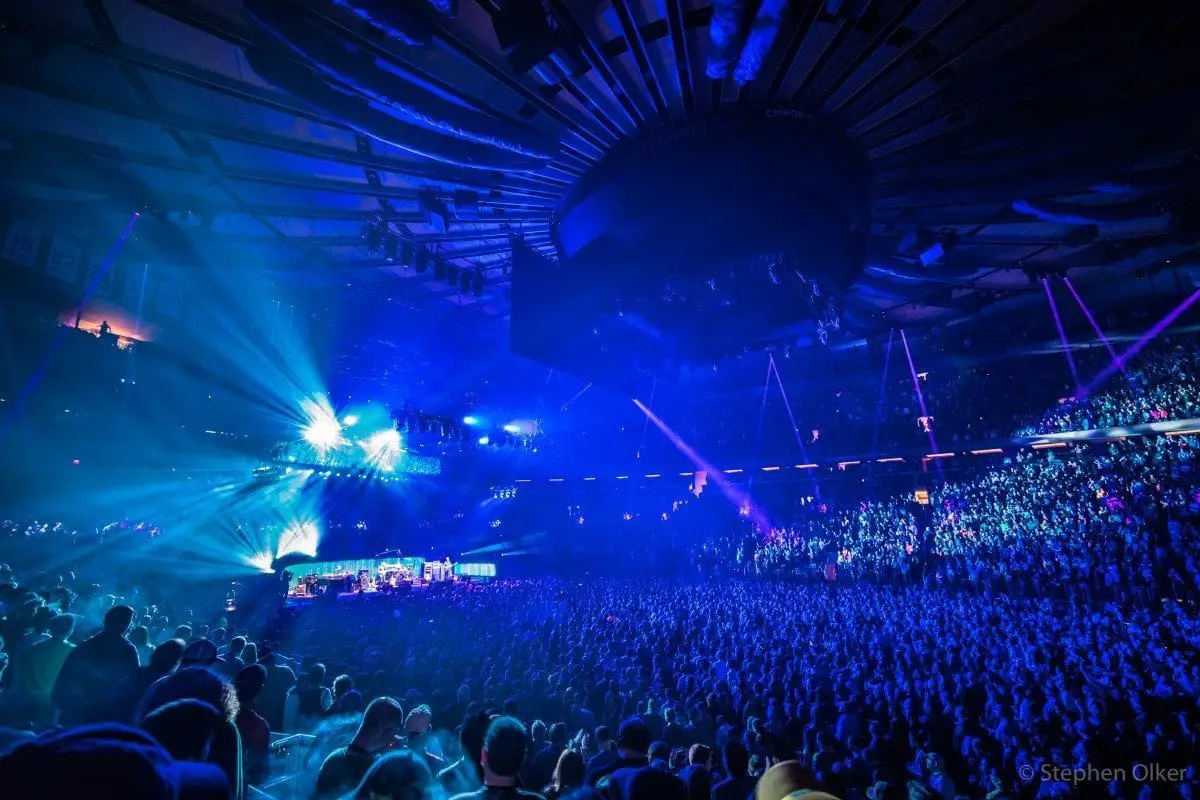 The second set magic quickly rolled out with a funky take on "Tweezer" which led into The Who's 1969 Tommy track, "Sparks." A crowd sing-a-long was incited on "Ghost," until the Joy trifecta came to an end with "Light," as things dove into a lengthy, swampy "Party Time" jam.  Ease washed over the crowd with a soft take on "Wading in the Velvet Sea" just ahead of closing out the second set with another cover, The Osborne Brother's "Rocky Top."
Played last time in New York for a SPAC crowd, Phish encored with The Velvet Underground's "Rock n' Roll." It felt more appropriately placed this time, however, in the city that front man Lou Reed often based his music on. A transcendent segue led into a fiercely received "Tweezer Reprise," which closed night three with energy spiking through the roof.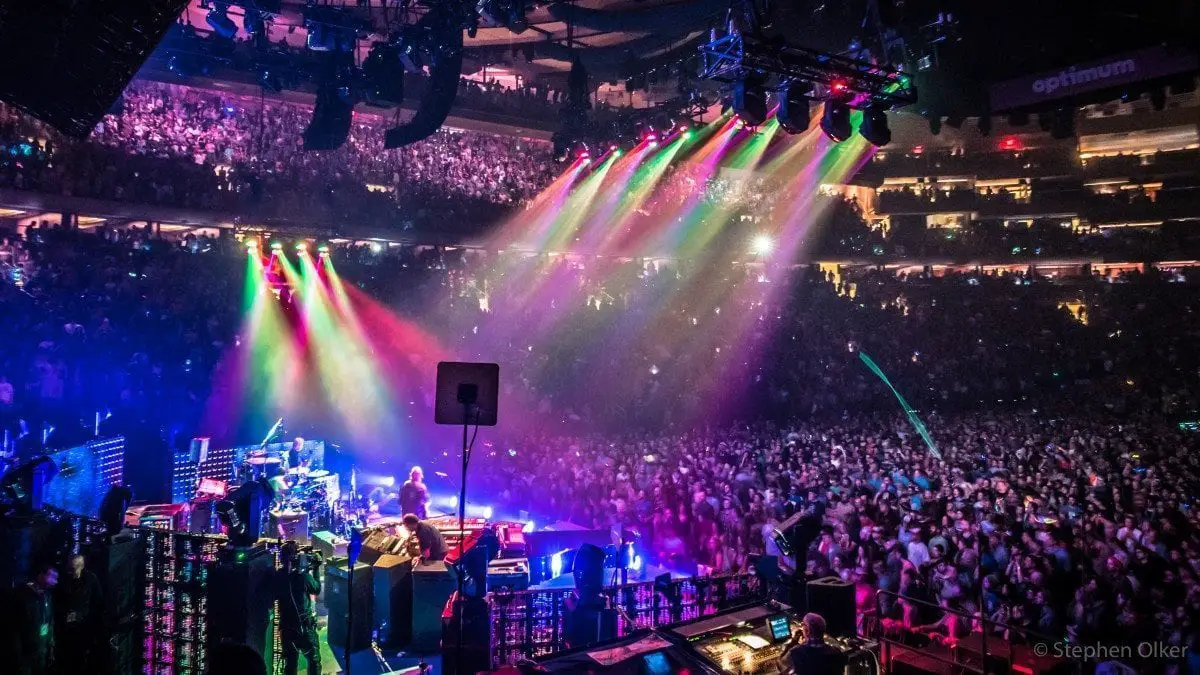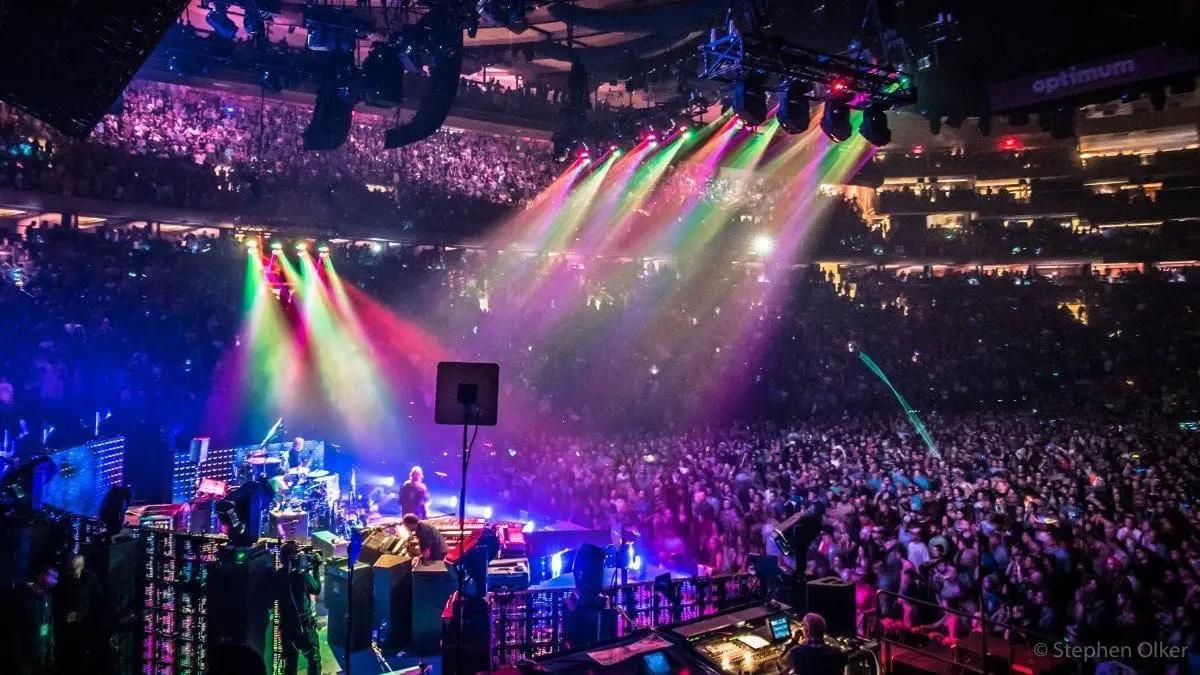 Between page's keyboard kinetics, phishman's double down drumming, gordon bumpin' bass slaps and trey's fireworks across the fretboard, phish left little to the imagination. The beloved jam band has so far proven that they can cap off a year filled with an abysmal onslaught of celebrity deaths, political turmoil and environmental concern, making you forget all of the madness if only for a few hours. 
Tomorrow will end the NYE run and after three nights of unforgettable music at the world's most famous arena.
Setlist via Phish.net
Phish, December 30, 2016, Madison Square Garden, NY, NY
Set 1: Carolina, Blaze On, The Moma Dance > Gumbo > Cities, The Old Home Place, Bathtub Gin, Things People Do, My Friend, My Friend, Wilson, Sugar Shack, You Enjoy Myself
Set 2: Tweezer > Sparks > Ghost > Light -> Party Time Jam, Wading in the Velvet Sea > Rocky Top
Encore: Rock and Roll, Tweezer Reprise