On the night of November 25 at PlayStation Theater, an electronic jam band by the name of Lotus, set out to lift the hearts of many through musical madness. This five piece group has a way of capturing the attention of their soundwave-thirsty audience. A concert is one thing, but this was a performance.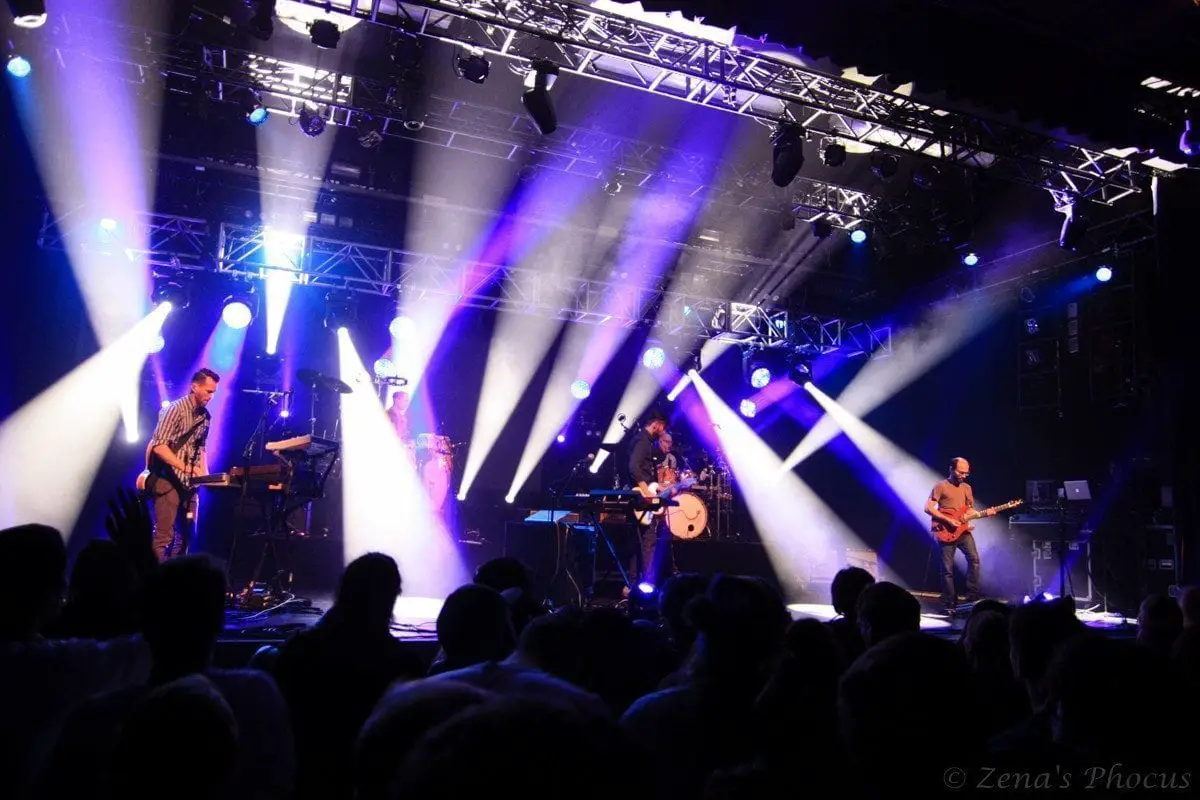 It was quite refreshing to see this band live again. When you see a really good show live, you automatically wonder when you are ever going to get the chance to see them again. In that hiatus and chunk of time that you have not seen them, they have grown in many ways. Bands fashion and master fresh new tracks and work with each other to create something revitalizing and beautiful.
Lotus commenced their musical power right at Playstation Theater before the turn of the 21st century. Since then, they have fabricated a style of unique instrumental post-rock and electronic dance, which makes their fans groove to the max.
They dropped their newest album this past summer, Eat The Light. You better believe they killed it with a few fresh tunes off this energetic composition, such as "Sodium Vapor," "I've Been a Fool," as well as hits from the past including "Tip of the Tongue," "Slow Cookin,'" "Basin to Benin," "Juggernaut," "Shimmer 'n Out," "Suitcases," and many more. They also covered an awesome hit by Ratatat called "Cream on Chrome."
Lotus' band members keep things alive and current all while adding flare to the mix to remain original. We must give thanks to Mike Rempel on guitar, Chuck Morris on percussion, Jesse Miller on bass, Luke Miller on guitar and keys, and Mike Greenfield on drums. These loyal members opened up the hearts of many like a blossoming lotus flower.
This show made a grand impact on those who were destined to be there at that very moment in time. Each song mastered a journey of transcendence, telling a story unique to its own. The soothing lighting and delicate but strong jams of the evening had everyone feeling jovial, friendly, and dedicated – a true reflection of this amazing band's powerful yet gentle nature.