British indie rock group Glass Animals finished their two-night New York City run on Thursday night at Terminal 5. The evening began with opener Pumarosa. Lead woman Isabel Munoz-Newsome captivated the audience with her sultry voice and funky dance moves. Their unique sound, which combines disco beats with electric guitar solos, tight bass lines and an occasional saxophone playing in the background filled the space nicely. Their closing song, "Priestess" was a 10-minute long dance party that got everyone in the crowd moving and pumped up the adrenaline for the headliner, Glass Animals.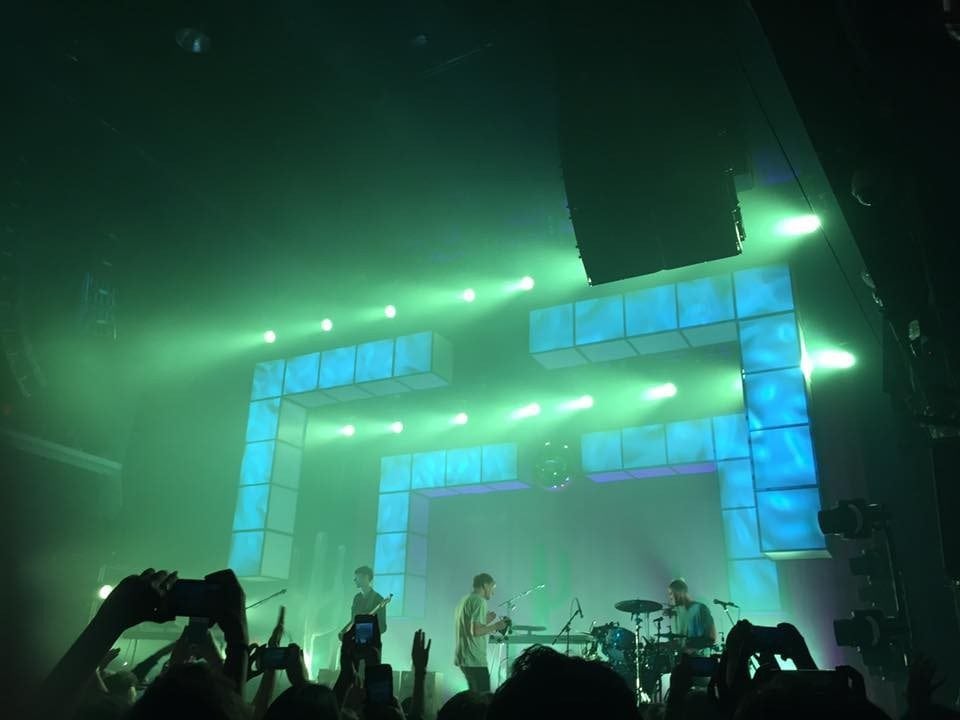 The venue was packed, and there was barely room to move in the general admission area. During the agonizing 45 minute long set change, the crowd started to get a little rowdy, pushing and shoving to try to make more space. Glass Animals finally came out, opening the set with their hit "Life Itself," and the mood in the venue lightened. Everyone starting dancing and having a great time.
The sound was impressively clear, and front man Dave Bayley didn't miss a note all night. The band seemed to be having just as much fun as the audience, and the feedback between the two created a great atmosphere. The set list was well balanced with older songs, such as "Black Mambo," "Gooey," and "Cocoa Hooves." They also played a lot of songs from their new album, closing the evening with a version of "Pork Soda" that included a long freestyle section at the end that had everyone rocking out.
The band was well-rehearsed and knew how to create a fun atmosphere for their audience. Everyone was on their feet, dancing around and completely absorbed in the music. The light show was simple but effective. The band was often washed in pink, green, or red which really complimented the rock-band-at-a-discotheque vibe they were going for.
Dave Bayley came into the crowd for the encore, serenading fans with a cover of Kanye West's "Love Lockdown." It was funky and original, and fans loved it. The band put on a great show, captivating an anxious New York City audience that just wanted to dance.