Syracuse area musicians that helped create the Syracuse metallic hardcore sound, have formed the supergroup, 1000 Drops Of Venom. Members from the band are from some of the area's most prolific performers, and include frontman Karl Buechner (Earth Crisis, the Path Of Resistance, Freya), guitarist Jonathan Dennison (the Promise, Unholy, the Path Of Resistance), drummer Andy Miller (Unholy), and bassist Chris Reilly.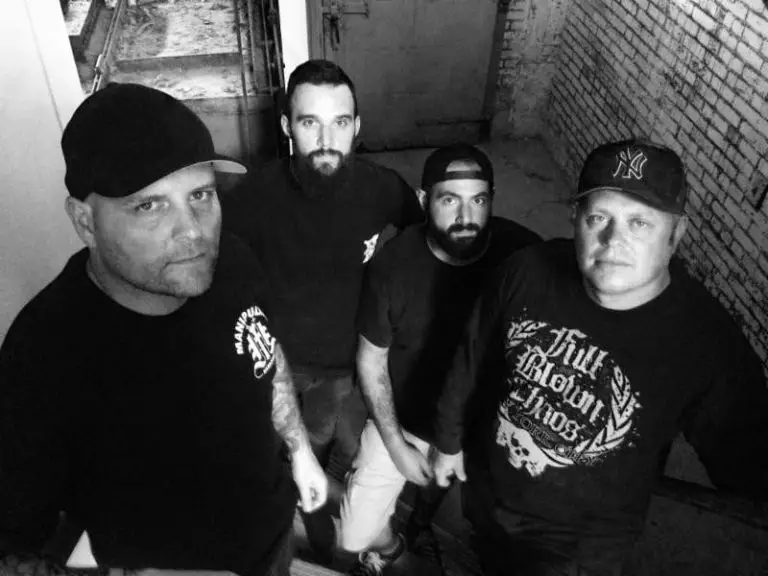 1000 Drops Of Venom is set to release the band's first metallic hardcore style 7″ EP, which is now complete, and currently being finalized. The EP was recorded, mixed, and mastered at the Watchman Studios in Buffalo by Doug White. The studio has also produced the likes of the Gym Class Heroes, Brutal Truth, and Psyopus. The EP will be released on a label still to be announced. The band leaked its first single from the upcoming EP, "To Their Doom," now available for streaming.
When talking about the new project, guitarist Jonathan Dennison said, "Well, talks of starting a new band together with Karl has finally materialized. I think fans of our past and present bands will like what we're doing. Musically, this band represents how we feel and some things never change."
Vocalist, Karl Buechner added:
JD and I became friends back when Another Victim toured with Earth Crisis in the nineties. Since then we have played music together in Earth Crisis, the Path Of Resistance, and Freya at different points. It was only a matter of time before we put a band together on our own. Our beliefs and our take on metal and hardcore are identical. There is genuine hatred in this music but it's not back to square one. I think it's the best elements of what were known for.
1000 Drops Of Venom can be seen Tuesday Sept. 20, opening for Crowbar at the Westcott Theater in Syracuse.