They high-stepped into the Saranac Brewery and bid us all a fond goodnight, but in the middle, Dark Star Orchestra took the near capacity crowd on a mind bending, psychedelic journey through the middle 1970s.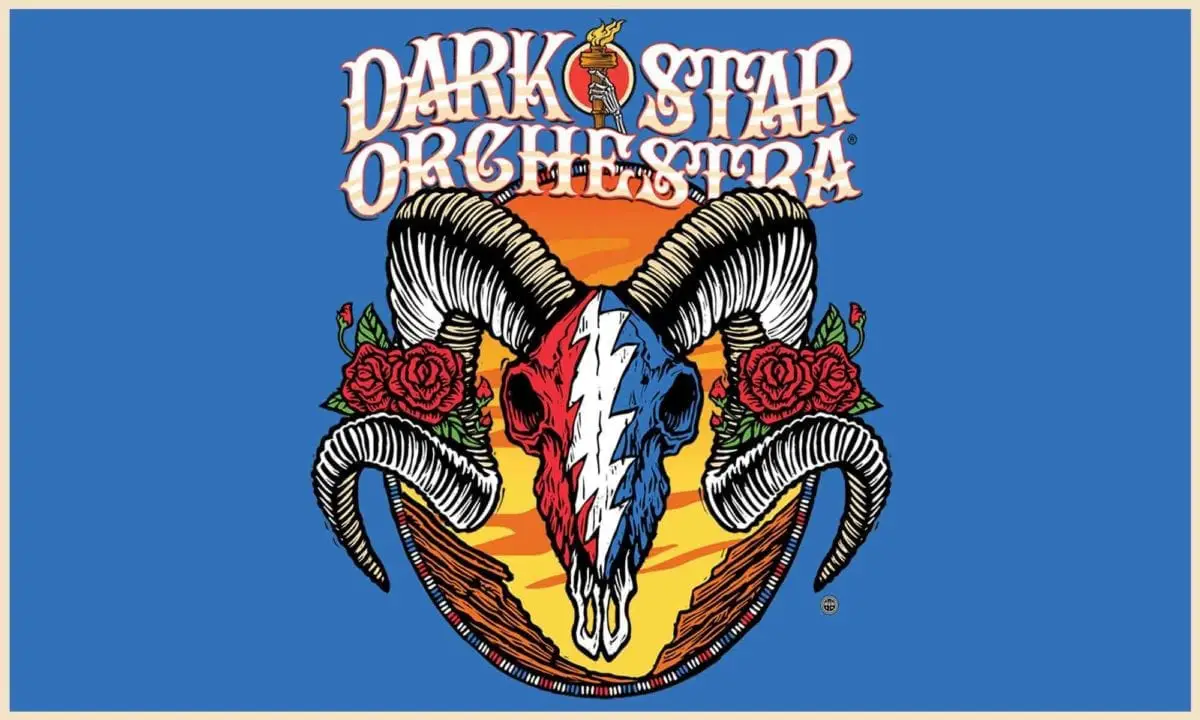 One of the most fun aspects of attending a DSO is trying to figure out what Grateful Dead setlist they are recreating. Opening the show with a fast "Bertha" made it immediately feel like a 1970s show to me, but because the band has played it for their entire career, it didn't help much in determining a year. "Me and My Uncle," "Loser" and "Black Throated Wind" confirmed that it was a show somewhere between 1970 and 1979, which, again, doesn't do much in helping me decide.
It was the following, stand alone "Scarlet Begonias," complete with a harmonious and ferocious solo by Jeff Mattson, that gave away the show either being an original Dark Star Orchestra setlist, or coming from a show prior to March 18, 1977, when the first ever "Scarlet Begonias">"Fire on the Mountain" was performed at the Winterland Arena.
A song mainly performed by Jerry Garcia Band, "It Must Have Been the Roses" preceded "Jack Straw," "Tennessee Jed" and "Mexicali Blues." "Deal" then featured fun interplay between keyboardist Rob Barraco and Mattson, and really gave the show a 1973/74 feel. Rhythm guitarist Rob Eaton was visibly impressed with how the band was performing, smiling often and seeming more animated than usual.
"Big River" and "Brown Eyed Women" were short and succinct, before the highlight of the show, "Playin' in the Band" kicked into another realm. During the lengthy jam, I mentioned how I was confident this was a 1974 show, when an older gentleman informed me that DSO was recreating a Dead show from May 14, 1974 in Montana.
"US Blues," "El Paso" and "Row Jimmy" were executed impeccably to open the second frame. "Weather Report Suite" then bled seamlessly into "Let it Grow," before the opening lines to the 1960s psychedelic masterpiece "Dark Star" were played. Being the band's namesake, DSO brought us on a journey from 1967 up until 1974, with elements of the grungy, late 1960s Dead feel, up to the mid-1970s, more mild tempo style and everything in between. It was the highlight of the entire show.
Garcia ballad "China Doll" gave the crowd a breather before "Promised Land," "Not Fade Away" and "Goin' Down the Road Feeling Bad" literally rocked the set to a close. If there was a single person not dancing like a maniac, I surely did not witness that, and the set concluded with the utmost energy.
Already prepared for the "One More Saturday Night" encore, I snagged one last $5 Saranac Legacy IPA (seriously, though, where else can you get a beer that delicious at a concert these days for $5? Most Bud Lights at other places cost more than $10 …) and took my space back for one final boogie.
DSO, almost 20 years into a pretty successful career, is showing no signs of slowing down whatsoever. In a recent interview with NYSMusic, Barraco said the band plans to cut back on the number of shows per year to focus on new family members, and put the emphasis on bigger events. A stop at the Saranac Brewery seems to be an annual thing for the band, and I can't think of a better place to spend a summer night grooving to my favorite music ever made.
[FinalTilesGallery id='908′]