Ever since their debut concert at The Roxy last September in LA, and their subsequent follow up performance at the 2015 Grammy Awards,  fans have been impatiently awaiting the return of the star studded Hollywood Vampires.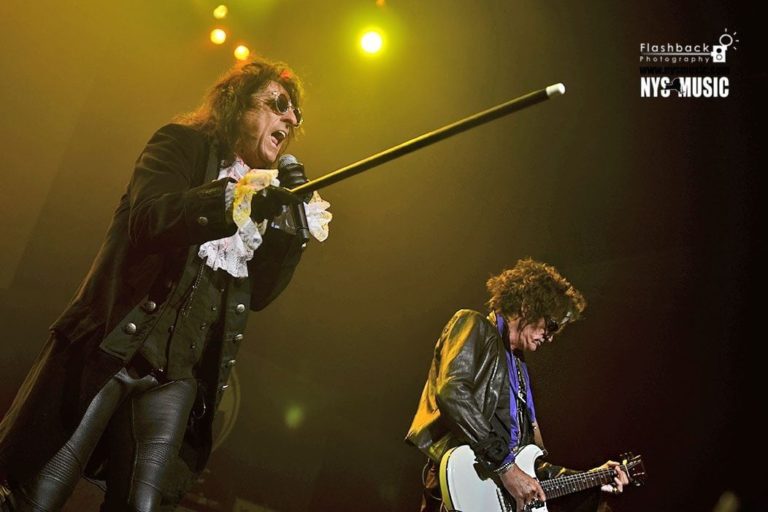 The Hollywood Vampires kicked off their 2016 world wide tour with opening night being held at the Turning Stone Event Center in Verona, New York.  The event sold out in record time, bringing fans across the country just to be part of this night of history in the making.  For those just waking up from their Rip VanWinkle nap,  this star studded group is lead by Alice Cooper, aka Hollywood Vampires Lair President, and together with the legendary Joe Perry  on guitar, Johnny Depp on guitar, Matt Sorum on drums, Robert DeLeo on bass, Tommy Henrickson on guitar, and Bruce Witkin on keyboards and guitar, these superstars  and virtual list of who's who in the rock world took to the stage and raised the crowd to their feet and blew the roof off it's frame.  Okay, perhaps I exaggerate a wee bit.  The audience sat down occasionally.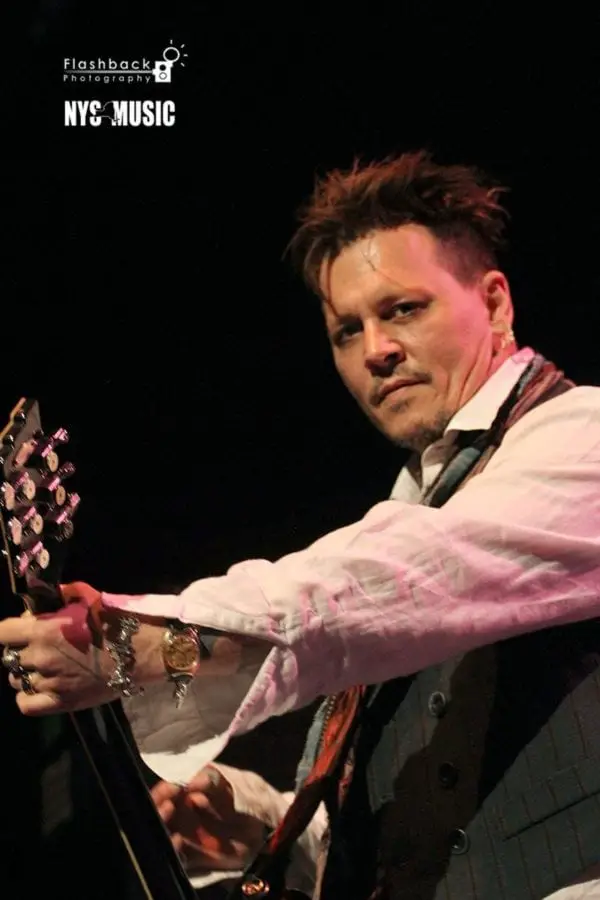 Starting out the evening with a glimpse of who inspired them musically, it was a foreshadowing to an evening of honoring some of their favorite musical inspirations throughout the years, with some new music sprinkled within.   Finding their footing on stage with the crowd, they began to meld together seamlessly after a song or two. It was apparent as they played on with each song, they began to relax and feel the music and feed off the crowd.
No matter what song Alice Cooper was singing, he owned it.  His cover of the Beatles, "Come Together", was epic, while Joe Perry's bluesy rendition of Fleetwood Mac's, "Stop Messin Around", showcased every skill set on that stage from Cooper's harmonica, to Witkin's keyboard solo, to Perry's growling vocals. On Bowie's Rebel Rebel cover, it was Sorum's drum solo that dominated this tune, while DeLeo and Henrickson's bass and guitar were the heartbeat of every song throughout the night.  Cooper who has dominated his shock rock genre since day one, spoke to the audience about the background of "My Dead Drunk Friends".  Always an inspiration to others in the business, Cooper's new song, co-written together with Depp, paid tribute to 'lair mates' who didn't quite make it out of Rainbow Bar in the standing position.  Despite his attempts to blend into the background, Depp couldn't if he tried.  Depp's creative side shines through no matter what he attempts.  In the past Depp hesitated to share his musical side to the public, claiming he didn't want his fame as an actor to outshine the music itself.  But when music is your first passion and the talent is there, it just reinforces to the audience that you are one talented artist, no matter what venue you are in.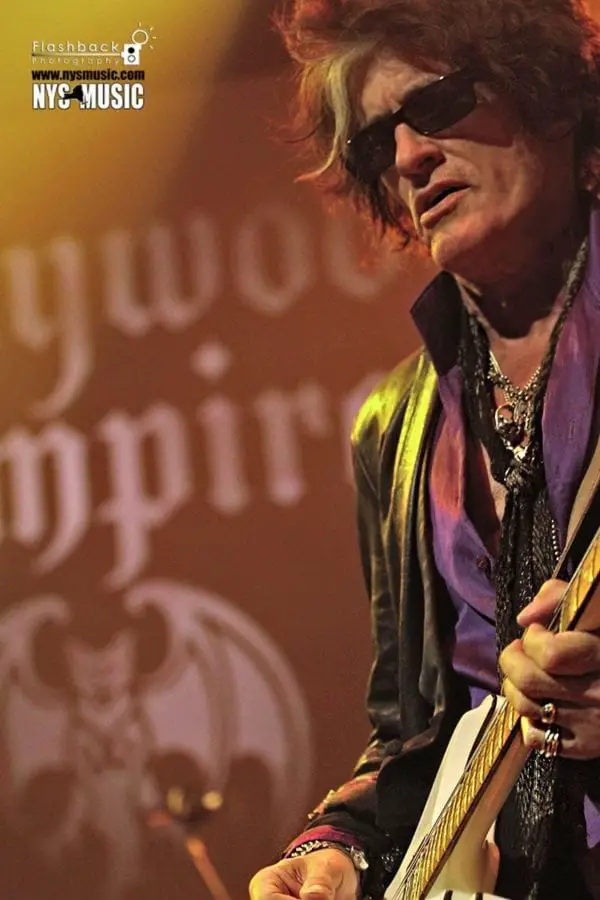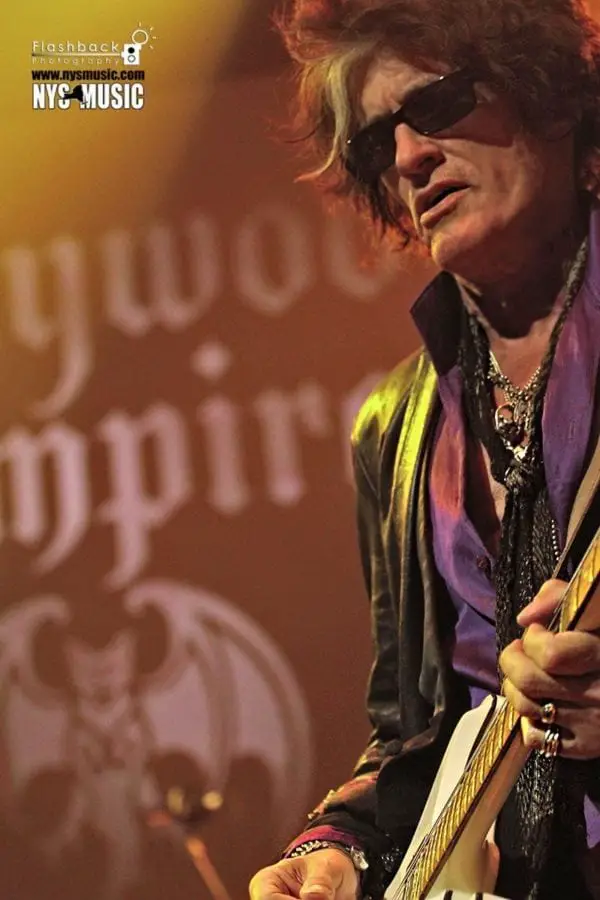 As the night came to a close, and the final encore of "School's Out" finished it's last note, and the Vampires took their last bow, those present felt as though they had just witnessed history on stage.  As excited as the audience was, those on stage were just as excited and pumped for the night they won't soon forget either.
Setlist:  Raise the Dead, Got a Line, 20th Century Boy, Pinball Wizard, My Generation, Manic Depression, Cold Turkey, Come Together, 7&7, Whole Lot of Love, 5 to 1/Break On Through, Rebel Rebel, Suffragette City, Bad As I Am, Stop Messin' Round, Dead Drunk Friends, Ace of Spade, 18 , Sweet Emotion Encore: Train Kept Rollin, School's Out