Eighteen year old Jacob Whitesides is taking the pop music scene by storm. Originally a kid who uploaded covers to YouTube, he's completely captivated the audience similar to that of Justin Bieber.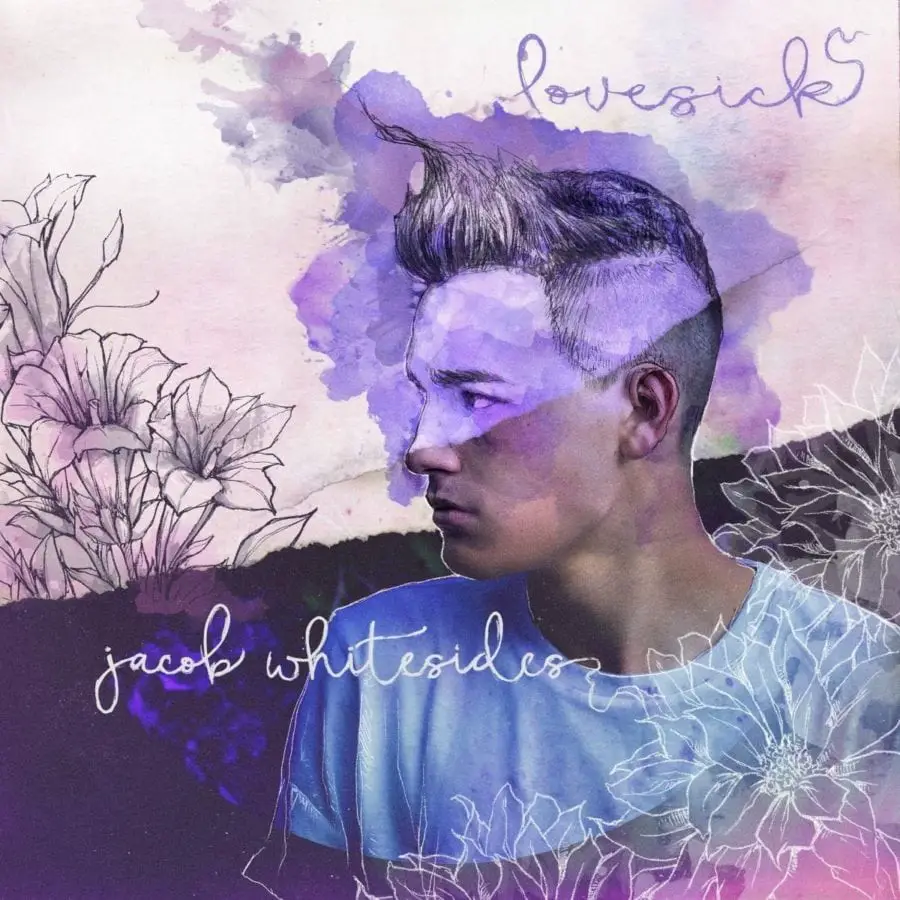 And this talented musical artist and young entrepreneur is ahead of his time in the best way possible, stealing the spotlight and not taking it for granted. His headlining U.S. tour began on May 18, and we had the opportunity to catch up with him, while preparing for his first stop in Washington, D.C. And on May 28 you can catch him at 6 p.m. at Darien Lake, which will be his last show in the Empire State during the Lovesick Tour. Read on as Whitesides opens up about his roots and where he plans on taking them.
NYS Music: Your headlining tour kicks off in D.C. tonight. How are you feeling?
Jacob Whitesides: I'm very excited. I've been getting ready for this tour. We had rehearsals for 12 hours a day and it's all worth it. I love that it's a headlining tour.
NYSM: What are you looking forward to the most?
JW: Being able to perform new music from the album that comes out in September. I really look forward to the feedback from the fans. I have a full band with me and it's going to be great. My tour manager is playing the keys for the shows and it's going to be a lot of fun.
NYSM: Speaking of new music, you released a new single last month called "Lovesick." How did this song come about?
JW: I was in Europe for a month and a half doing nonstop promo and the frustrations of being that far from home, from my family and my girlfriend, just resonated a lot. I would journal everything. When I got back I flew into Nantucket and I sat there talking with my producer and manager; I was able to collaborate with Alex and Mark from Magic. They had this song idea and we worked together. I wanted to mix the singer-songwriter with pop elements and in the end we were able to create the single. I looked toward musical influences like John Mayer and Justin Timberlake. Having found the single so early on helped guide the album production.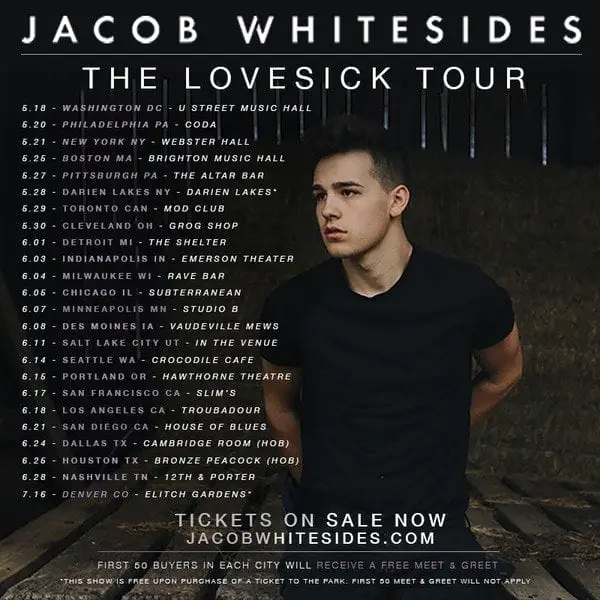 NYSM: Let's go back to how it all started. You began covering songs on YouTube and then auditioned for the The X Factor, so how did being a YouTuber help your career?
JW: I'm going to start from the very beginning. My dad was into music and I wasn't really that interested at the time. It wasn't until he took me to a bluegrass festival when I was 13. I was listening to Chris Stapleton and Steel Driver, and I started to really become inspired. A few weeks later I got my first guitar and joined my dad's band. After a bit I realized that I didn't want to keep playing performances like this—I wanted more. I looked at Justin Bieber and Austin Mahone and saw how they were doing, and I decided to jump on the YouTube wave. I posted a few videos and would respond to comments and eventually it spread. I still like to look at my own videos and respond to the comments and interact with everyone as much as I possibly can. I believe that everything happens for a reason and this one just happened to work out.
NYSM: How did auditioning for The X Factor impact you professionally?
JW: I was on The X Factor for a really short period of time, but it was one of the most important. I was super unprepared and not really ready for it, but it was worth a shot. I made friends and it was my first experience in the industry. I had this super unrealistic picture in my head of what the industry was like, but as I slowly watched my friends sign to labels and have these labels tell them who they should be and what they should do, I saw them losing passion. The record labels tried to mold them into what they wanted, and I realized I didn't want that; I wanted to be able to mold my own career. Now I have this great deal and I work with amazing partners. I am able to to have control over my music and being a part of The X Factor gave me a better understanding of the industry as a whole.
NYSM: You're only 18 and you've already created your own record label, Double U Records, and partnered with BMG to mold your career. What made you decide to take such a big this early?
JW: BMG presented a deal to partner and the social media waver really helped me. I was able to get a bigger team and the opportunity to go to radio, and when it's time, I get to make a lot of the big decisions. I wanted to be able to have control of who I was as an artist and thankfully, I was able to. A lot of it is because of the fans' response.
NYSM: You're always interacting with your fans; it seems they've had a lot of good things to say about you.
JW: Yea. My relationship with the fans is so special. They've helped me create so much and I'm so thankful.
NYSM: Where do you want be five years down the road?
JW: In five years? I'm really enjoying the pace right now. I really just want to keep building and get better as an artist. I want to keep growing as a person, and hopefully, I'll be doing the same thing I am now, but bigger.
Jacob Whitesides will definitely be playing larger stages in five years. He most recently performed at the Marlin Room at Webster Hall in New York City on Sat., May 21. The crowd was full of girls screaming and singing along; these girls hung onto every word that came out of Whitesides' mouth. It was incredible to see these fans interact with him; some of them had even followed the tour from D.C. and planned on going to as many shows as possible. Whitesiders are passionate and dedicated fans, and are no doubt helping this talented 18-year-old from Knoxville, TN, dominate the pop charts.