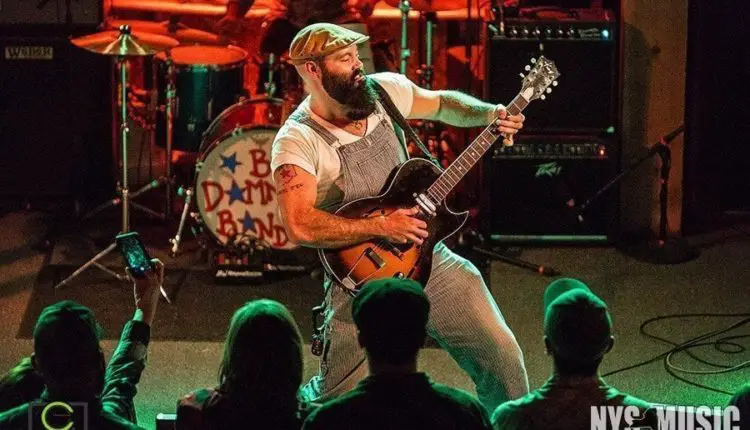 The Reverend Peyton's Big Damn Band Brings Epic Performance to Stowe
Looking back to my 18 years of photographing concerts, mostly throughout New York State, I can count on two hands the number of shows that I mention when someone asks, "What was the best show you've photographed?". In the past, I could easily say Midnight Oil, Pearl Jam, Springsteen even. On one particular Saturday night at the Rusty Nail, in Stowe, Vermont, I ventured out nearly three hours to witness what is simply put, a top three show… ever. American County Blues band, The Reverend Peyton's Big Damn Band, out of Brown County, Indiana took the stage and flat out owned it from start to finish.
The hard working three pieced band rumbled through a set list with catchy tunes like "Mama's Fried Potatoes" and "Clap Your Hands". Master picker, Peyton and the ever hypnotic "Breezy" Peyton, on the washboard enticed and entertained the half full venue as part of a Spring Shakedown night which in all honesty was dominated by Peyton after a dropout of another band earlier that month. Nonetheless, the storytelling and raw talent of the band stands easily stands out and from a photographer's standpoint is pure heaven and a band that any music lover would be wise to catch live.
[FinalTilesGallery id='784′]