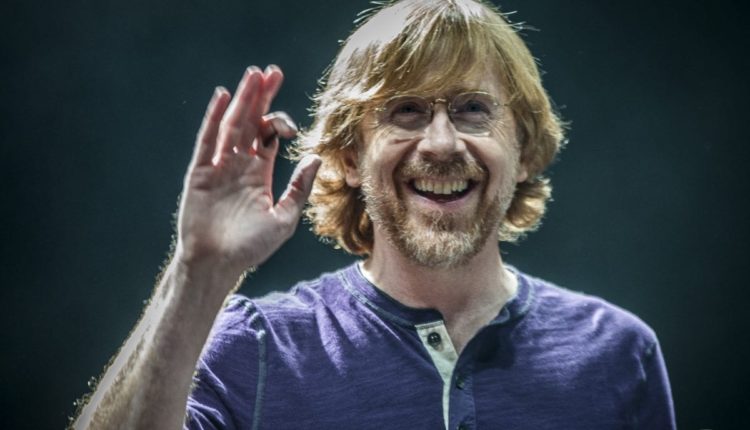 Whimsical jam band heavyweights Phish have hand-picked and released a new live show "From the Archives," dating back to their fall tour of 1999.
This Sept. 14 performance at Boise State University is now (officially) one for the books with its massive energy and notable 27-minute rendition of "AC/DC Bag." Dubbed as the "Boise Bag," the song features Trey Anastasio on keys and John Fishman on vacuum for the better half of the jam that steered its way into a groovy "Gumbo," containing teases of "Another One Bites the Dust."
Additional highlights from the evening include a "Loving Cup > What's the Use?" and bluegrass pickings "Nellie Kane" and "Rocky Top" to cap off the first set. For the audience, it's always a pleasure to see the quartet gather at center stage to intimately sing songs a cappella, like "Hello My Baby" in this instance.
You can order the live audio over at LivePhish.com or stream that show among many others by logging into the site.
Here's the full show notes from LivePhish.com:
Phish kicked off their fall 1999 tour in Vancouver, followed by a two-night stand at The Gorge and a Sunday show in Portland. The tour then turned toward the Sawtooths for a Tuesday night show at Boise State University before continuing in California and beyond. The BSU Pavilion was opened in 1982 as the Boise State Broncos' basketball arena with a concert capacity of about 13,000. Tickets for Phish cost $26.50 with a GA floor and reserved seating in the stands. This was the band's second show at this venue (they had opened summer 1995 there) and their last show to-date in Idaho. Given the days off on both sides, the seven hour drive from Portland and the ten-plus hour drive to Shoreline for the next shows, many opted to skip this gig but those who took the trip were justly rewarded and those who didn't will never forget it."

Boise's Set I kicked off with Chalk Dust Torture and featured The Curtain > Waste, a dramatic sequence of Loving Cup > What's The Use? and Wading In The Velvet Sea > Farmhouse, and a hot Taste. The mostly non-stop set II began with the first Peaches en Regalia in more than two years, followed by an AC/DC Bag for the ages. This Bag was a tour de force of multi-modal improvisation culminating in a psychedelic freakout so far Out that swirling vacuum ambiance was the only way to wrap it. The Boise Bag spilled over into a standout Gumbo with a slow funk Another One Bites The Dust jam that cemented Boise's snooze-you-lose status. A frenetic Down With Disease > Frankenstein (with a nod to Pink Floyd) capped the set. The encore was Simple with a live fade-out that gave the band time to move downstage for an A cappella Hello My Baby to close out a magical night at BSU."