Rated as one of the top guitarists in the world, Carlos Santana is a household name and his music and performances have been celebrated since the late 60's. When Santana hits the road, he nearly sells out every show and they're worth every penny. The 2016 Luminosity Tour brought the group to the Turning Stone Casino Event Center on April 7th for an Evening With Santana, in support of their new album, Santana IV, which is due out on April 15.  The 11-piece ensemble entertained almost 5,000 people in the venue and what a mighty fine evening it was.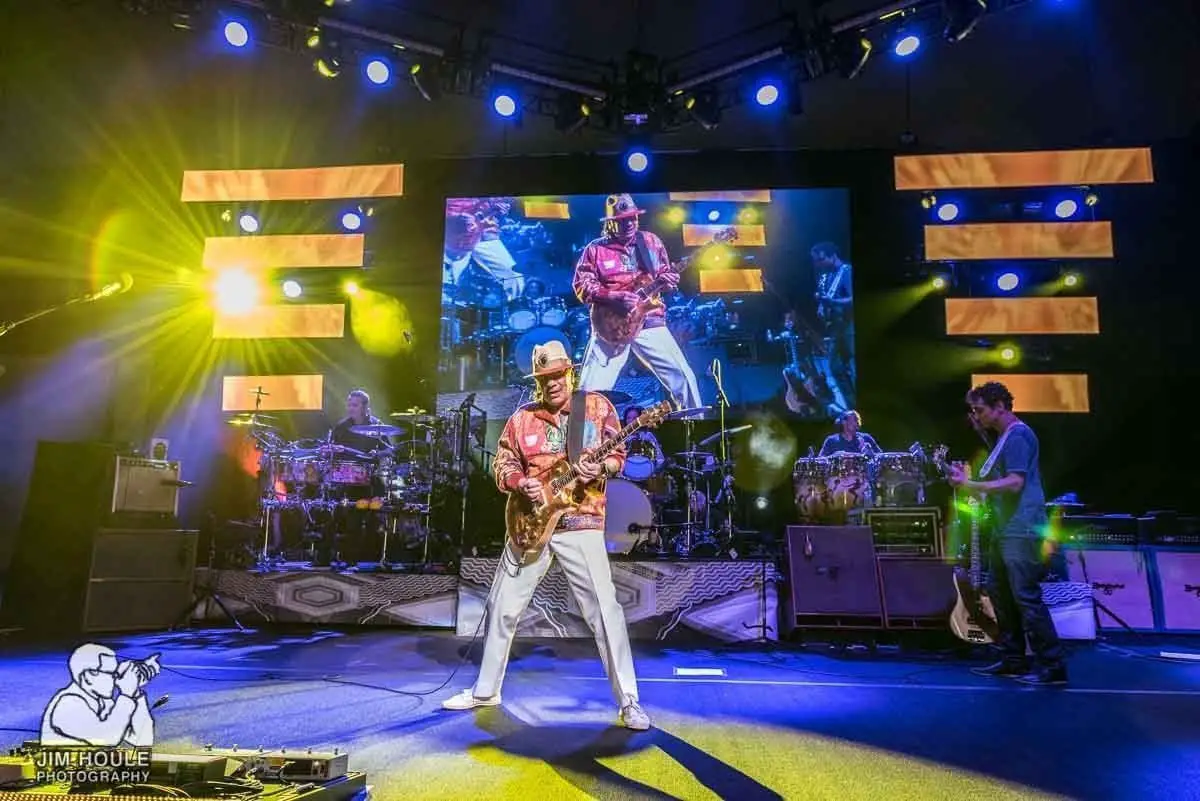 The show kicked off with a brief Woodstock video montage while the band danced their way onto the stage. Each member took their position as Carlos strapped on his most popular custom PRS guitar (Santana I) and hit the proverbial gas pedal of Latin Rock. The rhythmic booty-shaker, "Soul Sacrifice" brought the audience to their feet and set an amazing energy to the room. The feel-good vibe stayed all throughout the performance as Santana played a number of hits including "Maria Maria," "Evil Ways," "Black Magic Woman," "Smooth" and a new single from their upcoming release titled "Love Makes the World Go Round."
The Luminosity Tour will bring Santana all around the world this summer as the group travels across North America and then heads over seas to Europe before settling back in San Francisco in September.
Set: Woodstock Intro, Soul Sacrifice, Saideira, Love Make the World Go Round, Freedom in Your Mind, Maria Maria, Foo Foo, Europa, Corazon Espiando (Benny & Cindy Solo), Jingo, Evil Ways/A Love Supreme, Everybody's Everything, Se a Cabo, Sacalo, Black Magic Woman/Gypsy Queen, Oye Como Va
Encore: Smooth, Toussaint L'Overture