On March 11, Big Mean Sound Machine blew multiple minds away on a groovy Friday night at B-Side Ballroom in Oneonta, NY. A collection of nine talented souls graced the little nook of a stage that night, and gave it their all. It was evident that this group loves what they do, and are extremely cheerful about it. Throughout the night, they brought funkadelic afro-dance madness, with hints of worldly, succulent, jammy beats full of jazz and wonder. It can really get the best of someone in the best possible way, and I know it got the best of me.
Having been the first time seeing Big Mean perform, my breath journeyed its way up through my esophagus and exited only to create electrical gasps. Smiles filled the air as each musical build up was brought to the attention of the B-Side audience; it was impossible to look away. It channeled energies and was not only mesmerizing, but jaw-dropping and awe-inspiring.
To put the night into perspective, envision a tiny stage within a restaurant/bar, packed with assorted instruments and intense skill. Everyone was hanging out at first, but the next thing you know, the floor was filled with dedicated dancers who yearned to experience the largest and meanest sounds that this machine created. 'Twas a machine indeed, and it lit up the floor and crowd, as if fanciful fireworks were exploding into thin air.
The show commenced, and the performers wooed the audience with a song called "Whoa Gosh," one of many various fresh tracks from Big Mean's most recent album, Contraband (2014). The Ithaca, NY, band has the power to gather the vibes that instruments generate and transform sound waves into jiggy, psychedelic beauty. With their unique sense of musical style, Big Mean raises the bar with their originality and feel-good atmosphere.
Angelo Peters rocked out on the bass, whileto his right Bobby Spellman owned the trumpet. Andrew Klein beat the drums to death, as Lucas Ashby brought the congas to life. Dan Barker and Ray McNamara created rhythm and movement with every jam from their guitars. Rob Tate hit up the audience with some electric rhythms, as Tyler Burchfield soothed souls with his baritone saxophone and Alicia Aubin danced the night away with her trombone.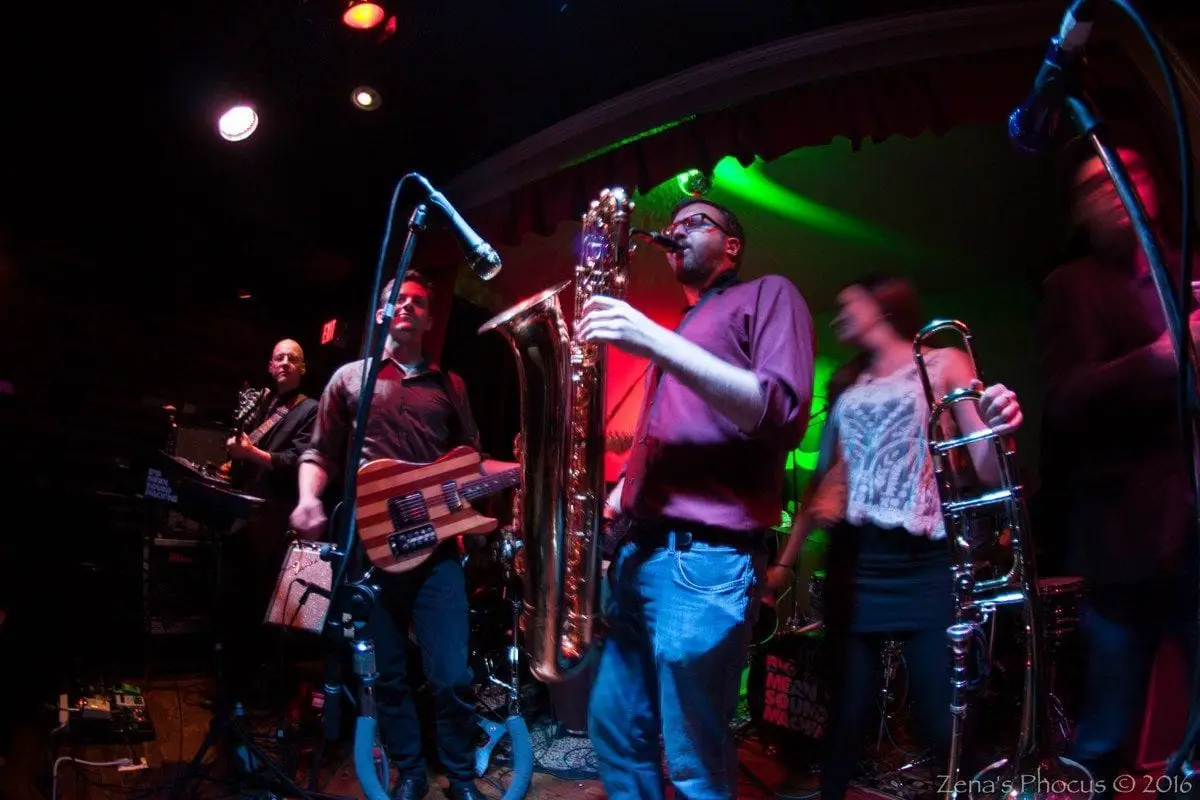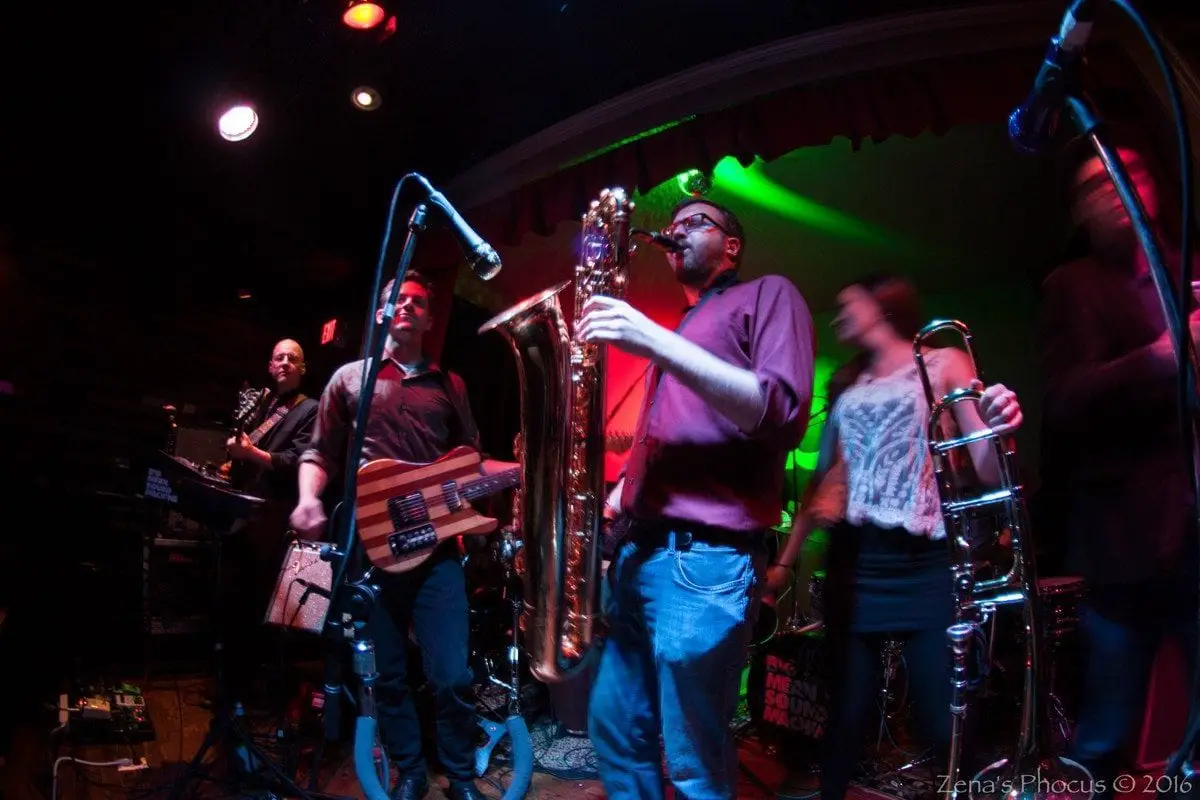 The fans handled every sound the band threw at them; the rhythms made each soul move and each body shake that night, bringing a sense of euphoria and enlightenment. Throughout the show, Big Mean rocked the stage with even more hits from their newest album, some of which included "In the Name of What," "Contraband," "Sweet Tooth" and "Wolfpack." They also threw in "Marauders," a classic from 2012, that brought a different sense of style and flair to the set.
Big Mean Sound Machine is more than just a group; they are a beautiful arrangement and outstanding collective that brings life to every stage they perform on. Their jiggy style makes you want to move all night and it will resonate with you, as it is quite contagious my friends.