Jess Novak is young, talented and so full of soul that it's sometimes tough to remember she's just a regular girl. A girl who has recorded multiple albums, performed nearly 300 shows, has participated in triathlons, has sung the National Anthem at the Carrier Dome and is an award-winning journalist. Oh, and she's also done some modeling and has donated some of her time to go in Syracuse schools and enrich the kids with her music. The list goes on and on.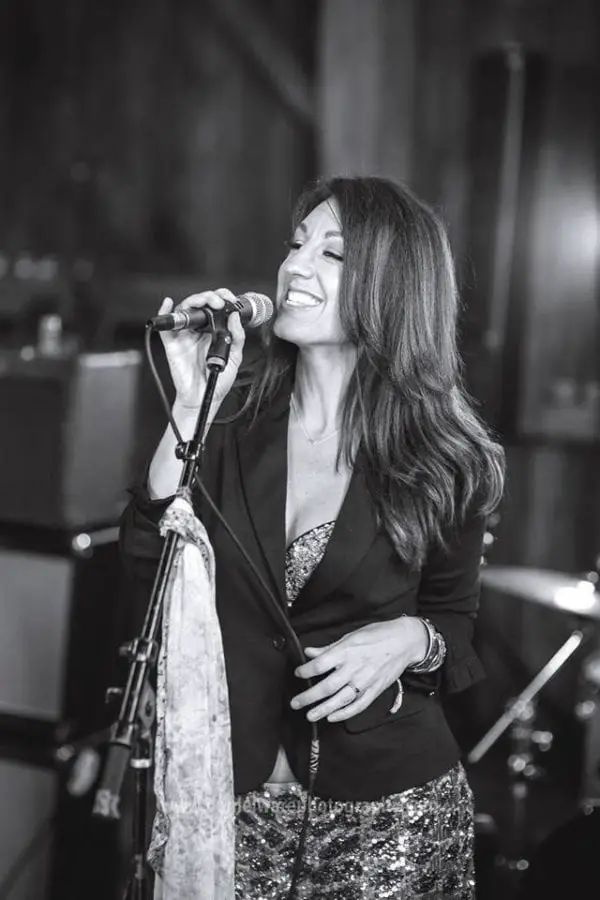 In 2011 and 2012, the New Jersey-born Novak, who is a trained violinist and plays guitar and has a heavenly powerful voice, started jamming with friends in Syracuse while she was the music writer for the Syracuse New Times. In 2013, she met Brian D. Golden, a super talented blues guitarist with a raspy, deep voice whose influences span the entire rock genre.
They soon recorded Bad Habit, Novak's first solo album, with Mark Nanni (Los Blancos) on keys and Byron Cage on drums. In October of last year, the Duo released Rodeo.
Novak said the Duo is working on its next record, while she is also working on her next solo jaunt.
NYSMusic caught up with the busy singer to talk about everything from the importance of collaboration, to her favorite venue and even fielded a marriage proposal.
Neil Benjamin Jr.: You are having a lot of success both solo and with your various groups (Golden Novak Duo, GNBand, GNTrio). How do you fit in a personal life with an incessant touring schedule?
Jess Novak: Yes! It's been so exciting watching The Golden Novak Band, Duo and Trio grow in a very short time. I still can't believe we founded the band in the summer of 2014. The duo (including trio and band shows) is coming in around 270 shows annually and I've been doing more solo shows, too. Honestly, I don't have much of a personal life, but it helps that my best friends are in the band! It also works out because so much of touring is about the time between shows. Golden and I, especially, have seen so much of the East Coast at this point. It's really amazing. I feel my personal life and love are all mixed up with my passion and livelihood and that can be a great thing. I'm really lucky. … and somehow I still manage to fit in my favorite things – like reading Star Wars novels.
(Click here to see all of Novak's upcoming schedule.)
NBJ: Tell me about Brian Golden. You two seem to have incredible musical chemistry. Can we get a glimpse of how you two work together?
JN: I was just talking about this with a friend. The beauty of Golden and I is that we are the right combination. I'm a control freak and he is game for anything. I think people struggle for control too often and the key to a good relationship of any kind is allowing things to be. You have to let the other person to be themselves, and furthermore, celebrate them for it. We're so lucky that our personalities complement one another. I'm also big on all things natural. If something doesn't click – you can't force it and I think that's especially apparent in music. Golden and I clicked from the moment we met. I picked him out as the player I wanted to work with and we have ever since. It was completely natural and continues to be an art of working together to bring out the best in each other. Beyond that – our music is completely dependent on our friendship. If that suffers, the music does, so we work really hard to be good to each other. That's a great thing and comes through in the performance. I also feel lucky to have found someone I can travel with for 45 days – SOLID – at a time. That's amazing and rare. The key is most definitely laughter and we do a TON of that. It also doesn't hurt that he's the best guitar player I know. I have tremendous respect for him – another key to a great relationship.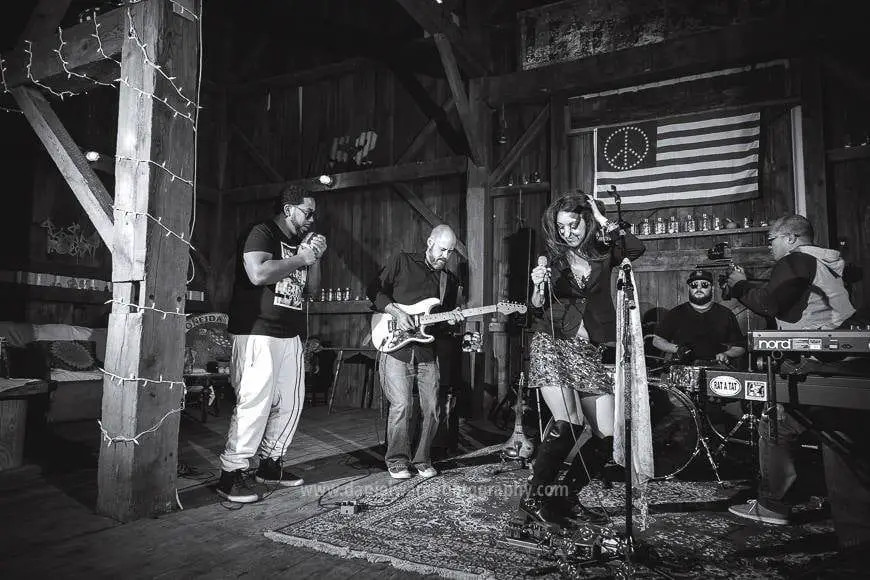 NBJ: You've become a force in CNY music scene and have worked with so many artists. Do you find it rewarding to work with so many talents?
JN: Collaboration is key. I just heard a quote recently – if you want to go far, go alone. If you want to go further, go together. That is the truth and people will see that from me more than ever this year (exciting things on the way!). I have a whole new project in the works that will involve a completely different group of people and the GNB family grows all the time. You learn something from everyone you meet and work with if you just keep yourself open to it. You can only benefit from working with others even if the experience is negative. I've been so lucky to be in different bands and learn different styles – like with Shining Star Band, sitting in on Mark Nanni and The Intention's jazz night, RESPECT, The Ameribeat Orchestra, Vinyl Albums Live, etc. – and that's just it. I've learned something from every experience and from every person. New relationships mean new ideas, new growth and new possibilities. That's what it's all about. It's the most rewarding thing I do and I improve constantly because of it. It's also important to stay humble and working with people better than you ALL the time will definitely keep you modest.
NBJ: Tell me some names in the local scene that we may not know yet, but that you think will emerge in the near future.
JN: I really enjoyed Liz Canino's record, Mercy. I always love hearing from other female musicians. I'm also a big fan of Major Player and Spring Street Family Band. Those guys are troopers and are working so hard to make it happen. I admire that (and they're fun to dance to).
NBJ: What is your favorite venue to play and why?
JN: Whammy Bar in Calais, VT is like visiting family. I absolutely adore the vibe of that place and everyone there. We actually have a guy sit in with us on a brown paper bag there and it's amazing. Once we battled – I played the cup and he played the bag. We also had a great time at the Pooler, Georgia World of Beer on this last tour. I closed the night with an acapella version of a Tenacious D song that I'm not sure you can print the title of here. It was amazing. There are great venues and people everywhere – most often where you least expect them.
NBJ: Is Nanni ever going to shave that beard?
JN: Not as long as I have something to say about it! That thing is a work of art! In my opinion – best beard in the world. ….though I may be a little biased.
NBJ: Will you marry me?
JN: You might have to fight a few people for that one 🙂
Here's a professionally shot video for the remix of the Golden Novak Band's "Rat a Tat," which features many of Novak's friends.
And here's an inside look at Novak and Golden inside the recording studio in Norwich, complete with interviews and insight on the pair's songs. (Warning: Golden's fingers move at warp speed, so don't blink.)