After a short hiatus that took the band off the road and included a change in the band's line-up, Ithaca based jamtronica/indie rock band Jimkata is back with their much anticipated release In Motion. The album marks the band's second fan funded album and is packed full of mellow grooves, driving beats and captivating lyrics.
Simply stated: Welcome to Jimkata 2.0.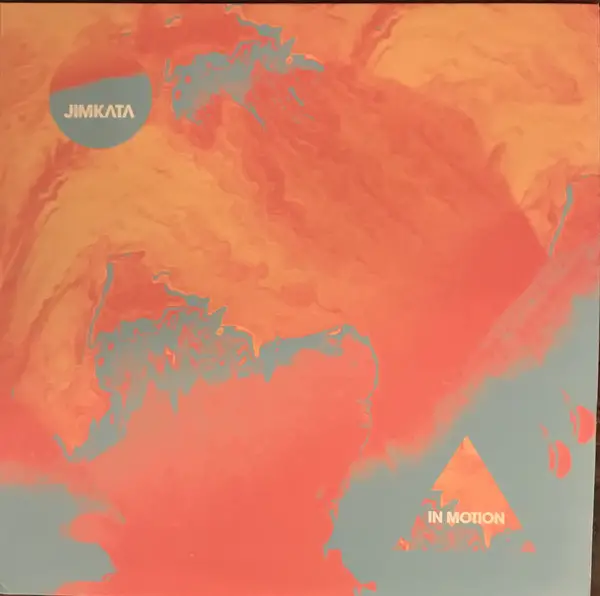 If Jimkata lives by its own musical mantra's, In Motion is best described by a single line from the band's 2012 release Die Digital –"All the best things seem to surface after the worst times." The group's latest release is a revealing composition that celebrates living in the moment and the gripping realities of love, life and loss.
Musically, In Motion is a varied departure from Jimkata's signature driving, dance beats and swirling, glaring guitar. There's a warmer, more peaceful groove infused throughout the entire album, different from some of the band's harder and edgier releases. But what the band does successfully is create songs that you can lose yourself in. In Motion is full of inviting, listener friendly ear worms; songs that you want to hear constantly on repeat.
There is a world of musical discovery to this album – like a musical onion. Almost undetectable layers to the band's sounds that present themselves differently every time you listen to a song. Technically, it may be Jimkata's most successful album to date. You are forced to listen to the album's production value, because that's what the album really is about. Yet, In Motion succeeds at sounding sleek but never over-produced.
What's missing from In Motion is the musical push and pull that has become synonymous with previous Jimkata releases. At times, the album teeters into more ambient territory, but despite less edge, the album never borders on sleepy. There is always something to keep your ear listening. And although the album isn't full of mind altering guitar solos or face melting jams, In Motion showcases a completely different side to the band.
In a time where bands are incorporating the glory of 80s snyth and new wave technology, Jimkata is exploring it. Whereas the band's last few releases simply infused the era driven sounds into their mix of catchy guitar riffs and hooky lyrical mantras, In Motion delves deeper into that already established aspect of the band's sound.
The album's first single "In the Moment" captures the essence of Jimkata past and present. It is the one single that feels like it could have fit on albums past, yet In Motion would somehow be incomplete without it. Perfectly timed drums from Packy Lunn create a mellow yet focused disco beat while layers of snyth and keys cascade around vocalist/guitarist Evan Friedell's comforting vocal style.
The true gem of In Motion is the album's lyrical experience.   Friedell creates a haunting familiarity that is personal and connective. In several songs, like "Wild Ride" and "In the Moment," it feels that he is singing directly to the listener. And it's that quality that makes this album so special. It takes a confident and self-aware lyricist to create the kind of moments that feel connected and relatable. At times, the album feels like a movie soundtrack without a movie. If you listen close enough, the story is perfectly laid out for the listener to discover.
As the band launches a late winter tour in support of the album, it will be interesting to see how these songs will fit into the live, high energy performances that Jimkata is known for. Of the albums nine tracks, "Innocence" has the most intriguing live performance potential. "Ride the Wave" and "Build Me Up" have already seen stage time during the last year and fit neatly into the Jimkata live show.
In Motion drops on February 12, but is still available for pre-sale through the band's Pledgemusic campaign. Jimkata kicks off their In Motion Release tour on Feb 19 in Burlington, Vermont.
Key Tracks: Ride the Wave, In the Moment, Wild Ride