"There are three things to remember about Beats Antique shows," said a young woman wearing hand drawn cat whiskers and ears to her friend wearing a red raccoon mask as the musicians began their recent Boulder performance.
"What?" the raccoon-masked woman asked breathlessly.
"Wild, Weird, wacky!" she exclaimed. "Oh, and also wonderful!"
"That's four things!" her friend yelled back.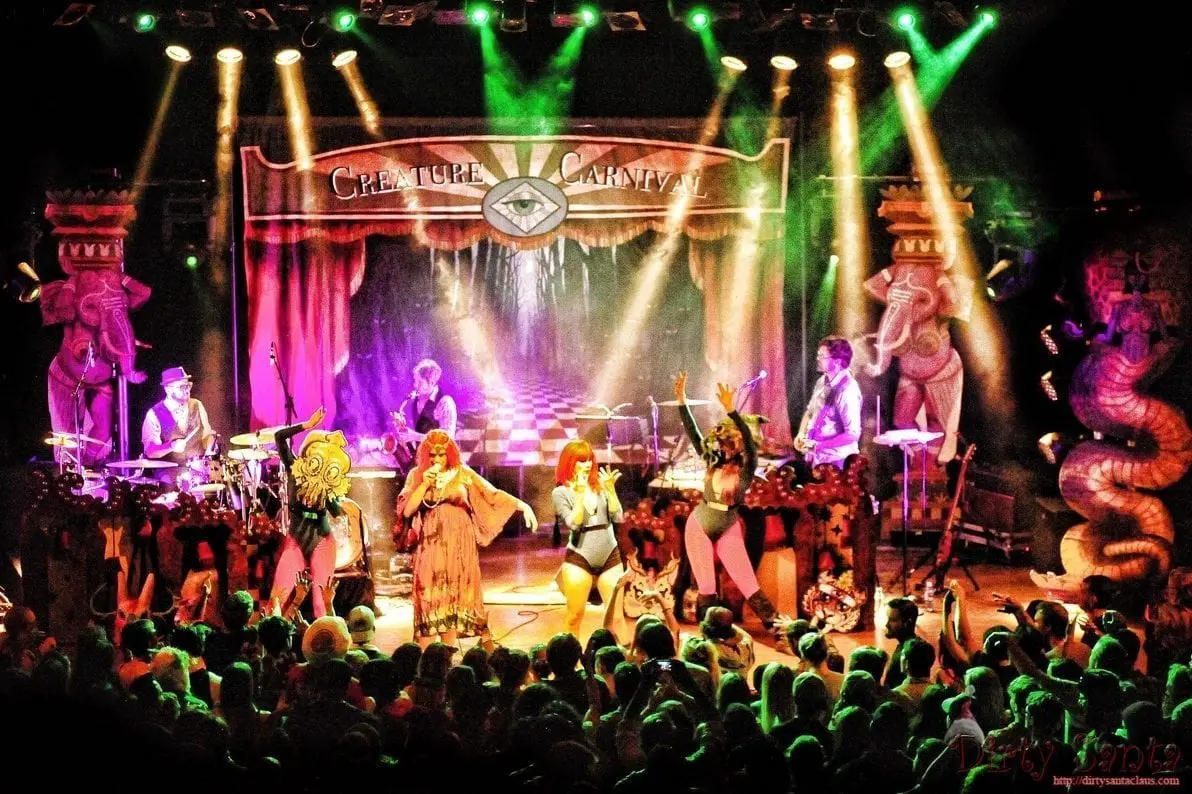 Four things by which to remember the Bay-area-based band performance indeed. Towards the end of a two-year "Creature Carnival" tour, there was plenty of the aforementioned wild and weird qualities. But before it got weird, Beats Antique got Old World in what would become a two-day vaudeville/carnie/sci-fi/ adventure. David Satori and Capel began leading a musical caravan of live musicians across the wagon-rutted dirt trails of the ancient Silk Road complete with percussive Middle Eastern rhythms, electronic mixes, and a group of belly dancers wearing animal masks.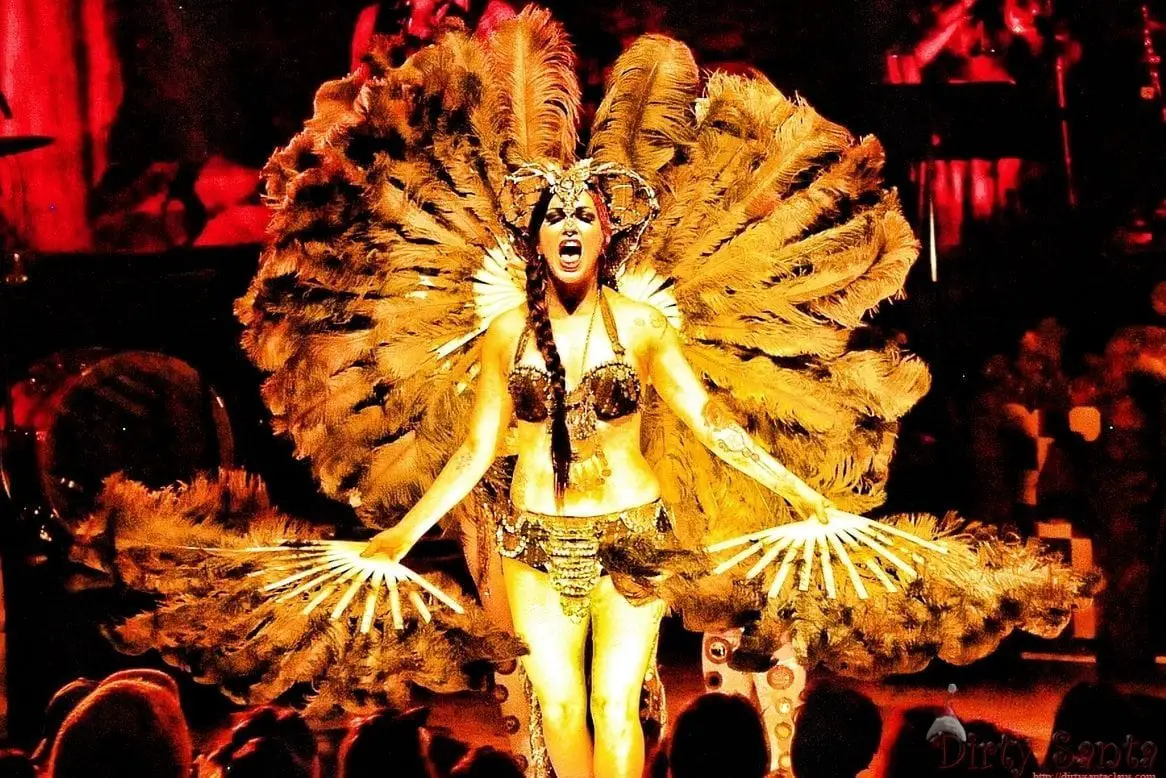 Main dancer, Zoe Jakes, decked in an embellished belly dancer costume and jeweled head-piece, channeled famed dancer, Badia Masabni, born in Lebanon around 1892, to begin a series of differently-themed routines that included a burlesque number with over-sized green feathers.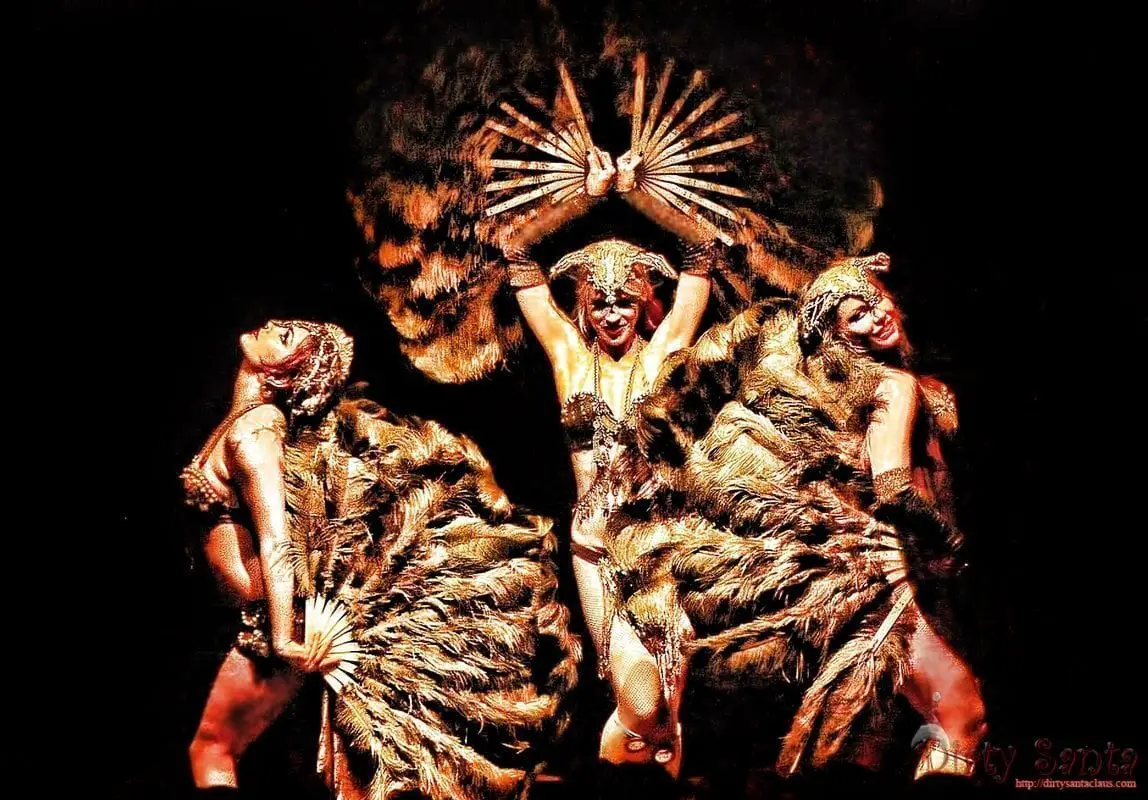 Things, as it were, got weird later during a dance number in which several dancers dressed in Tron-like LED costumes with cheerleader pom poms and black kabuki masks. It was as if high cheerleaders had been sent 2,000 years in the future to perform the halftime show of some science fiction tribal fertility rite under the eerie, blue glow of a black-lit, post-apocalyptic universe. Near the shows end both night, members of Beats Antique called an audience member on stage to help battle a towering one-eyed inflatable monster.
Weird? Yes. Wacky? You bet. But all of it was wild and wonderful.