Thrill of the Arts, the debut full-length release from Vulfpeck is an entertaining score of influences —Motown, superfly funk, disco ballads, '80s easy listening, other music your parents probably owned—and classically trained elements that mix confidently with technetronic effects. The result isn't nostalgic or avant-garde, but geeky cool in its carefully composed yet vibrant sound; it's revenge-of-the-nerds with soul-train swagger.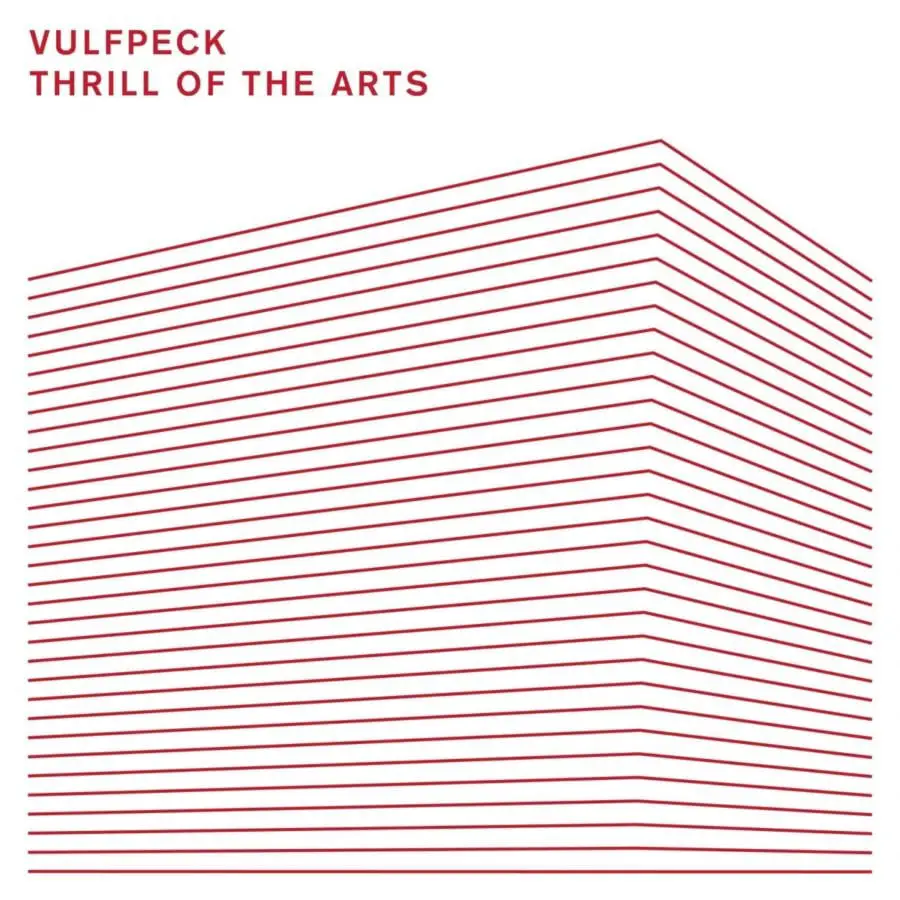 The four-man rhythm section formed at the University of Michigan—Jack Stratton (keyboards/drums/guitar), Theo Katzman (guitar/drums/vocals), Woody Goss (keyboards) and Joe Dart (bass)—self-produced the album through a 59-day Kickstarter campaign and open it with the appropriately named "Welcome to Vulf Records," an upbeat symphonic theme song that signals it's time to tune in, brassy saxophone solos and all.
Over the following half-hour, the band grooves through a variety show of offbeat instrumentals, starring guests like rhythm-and-blues vocalist Antwaun Stanley, who sings about the self-aware, TED-talk giving "Funky Duck," and guitarist Blake Mills in the spaghetti Western rockabilly number "Rango II" that moseys on until mid-trail distortion time warps listeners back to the future. Mushy Krongold (Stratton's alter ego) brings the 10-tracks to a close with "Guided Smile Meditation," a spoken-word bit that uses outer-spacey synths to help visualize manning "mission control" and sends TOTA off with a "sense of smile spreading through the eyes."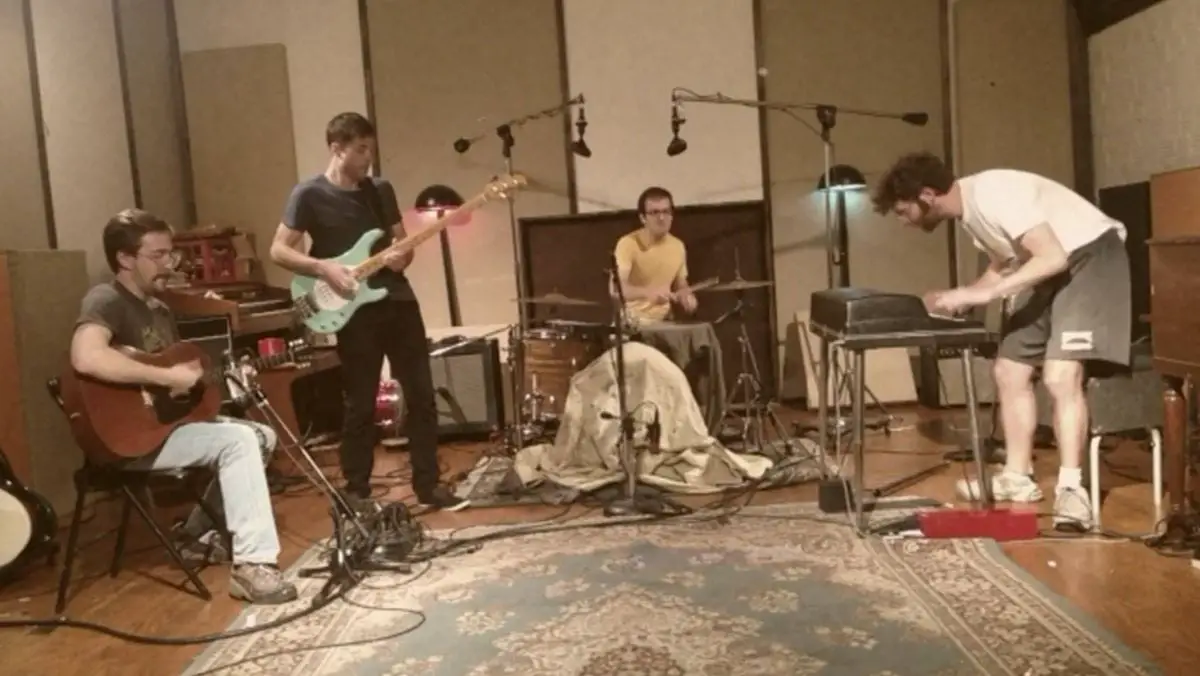 Most songs remain under the five-minute mark, but existing live footage reveals that these guys aren't afraid to improvise and can deliver unexpected transitions with impressive precision. And they've also been known to cover a classic song or two like The Band's "Up On Cripple Creek" and Stevie Wonder's "Boogie on Reggae Woman" and will occasionally breakdown their instrumental configurations for the audience before jamming out. Vulf has yet to announce a tour schedule in support of the album; however, the band is booked for two nights at the Brooklyn Bowl on Nov. 21 and 23 and special guests are soon to be announced.
Vulfpeck's premiere feature compilation is dressed to thrill and proves that independent musicians in the 21st century can provide much more than studio session backtracks.
Key Tracks: "Funky Duck," "Rango II," and "Christmas in L.A."