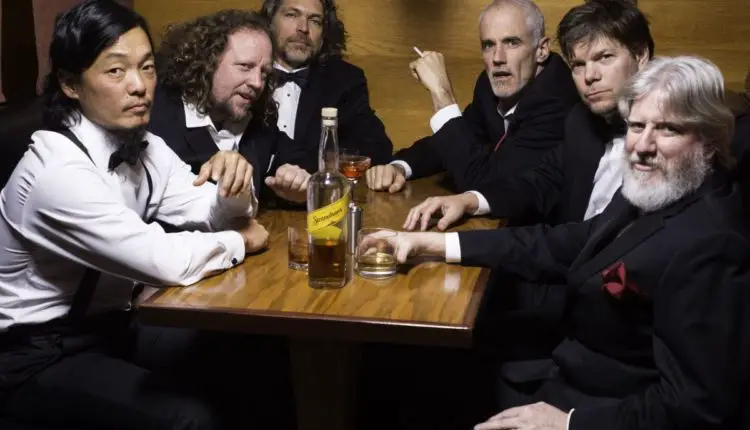 The F-Shed At The Market Welcomes the String Cheese Incident
As the String Cheese Incident's album Rhythm of the Road: Volume 2, Live In Las Vegas welcomes it's timely release October 9, it also spearheads their Fall tour for 2015 as they work their way from Minnesota eastward making several stops before their scheduled stop in central New York at The F Shed in Syracuse on October 21. "There is nothing like touring through the Midwest and Northeast in the fall," said bass player Keith Moseley. "We are psyched to get on the bus for a few weeks and hit some places we have not been to in a while.  It all leads into the third annual Suwannee Hulaween in Florida which we expect to be next level this year."
Not quite as extensive as the coast to coast tour of 2001 which resulted in more than 200 shows and the recording of this album; it was along the way on that particular tour that they decided to stop in to the Aladdin Theater in Las Vegas and chronicle these "Sin City Incidents".  When asked to recall his thoughts and memories of the shows that spawned these three releases, Keith Mosely shares with NYSMusic his thoughts and memories surrounding the incidents.
"We are excited to be releasing the second installment of our Rhythm of the Road live series," said bass player Keith Moseley. "It's always fun to listen back through the archives and find old shows that we consider to be important shows in our band's history. Las Vegas is always a big party and these shows in 2001 were no different. It was July in Vegas so it was really hot. Everyone was really going for it musically, stretching out some long jams during these late night shows. This compilation features some songs we've never really officially released like 'Dirk,' 'Cedar Laurels,' 'Howard,' 'Windy Mountain,' 'Turn This Around' and many others. We are real proud of it."
As a first time incident attendee, I look forward to bringing to readers a novices perspective from this particular show.  Not able to join me at the upcoming show in Syracuse?  No worries, find below some additional incidents you can take in while they are playing in the northeast this fall.
Tour Dates:
October 14 – Skyway Theatre – Minneapolis, MN
October 15 – Skyway Theatre – Minneapolis, MN
October 16 – Riverside Theatre – Milwaukee, WI
October 17 – The Fillmore Detroit – Detroit, MI
October 19 – Lifestyle Communities Pavilion Indoors – Columbus, OH
October 20 – Stage AE – Pittsburgh, PA
October 21 – F Shed at the Market – Syracuse, NY
October 22 – Orpheum Theatre – Boston, MA
October 23 – Theater at Madison Square Garden – New York, NY
October 24 – Theater at Madison Square Garden – New York, NY
October 30 – November 1 – Suwannee Hulaween – Live Oak, FL
December 31 – January 2, 2016 – 1STBANK Center – Broomfield, CO
Tickets for the the show can be purchased at the F-Shed at The Market or at the door if still available the night of the show.  Doors open at 6pm, show starts at 7pm.  Hope to see you all there.