Gail Zappa, born Adelaide Gail Sloatman, has passed away. According to a release from the Zappa Family Trust, Gail "departed this earth peacefully at her home . . . surrounded by her children, " in Los Angeles Oct. 7.  The cause of death was not released, but TMZ reports she had been fighting a long-time illness.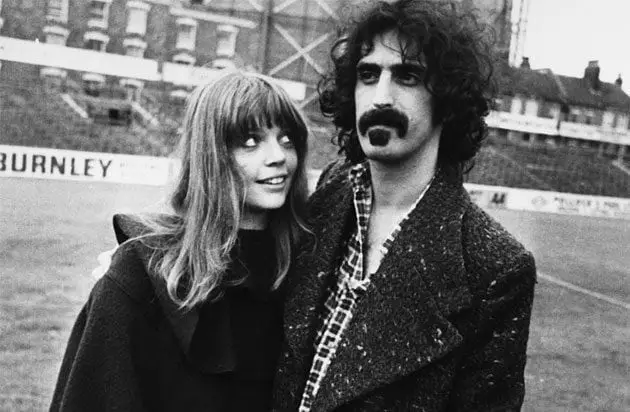 Zappa was predeceased by her husband Frank, who succumbed to prostate cancer in 1993. She is survived by their four children, Diva, Dweezil, Ahmet and Moon.
Gail Zappa formed the Zappa Family Trust, following her husband's death, to preserve Frank Zappa's musical legacy and, in that time, released 38 albums of previously unreleased Zappa music.
The statement released on the official Frank Zappa Facebook Page, praised Gail as one who, "enthusiastically executed her role as guardian of her husband's creative life and, with his passing, strove to ensure his legacy as one of the leading American composers and musicians of the 20th century. In this and all business endeavors, Gail passionately advocated to establish clear definitions of intellectual property and copyright laws on behalf of not just her husband, but all artists."
The family trust had recently been turned over to son Ahmet and announced plans for a documentary on the life of Frank Zappa, to be directed by Alex Winter, earlier this summer. Speaking with Rolling Stone about the upcoming doc, Gail stated, "My obligation was to get the work out there the way Frank built it in the first place."
Frank and Gail met through mutual friend, Bobby Jameson in 1966 and were married the following year, while Gail was pregnant with Moon.