Phish returned to Watkins Glen International Raceway on Aug 21-23 for their 10th festival, Magnaball. The sold out event gathered more than 40,000 fans to the gorgeous hillsides of the Finger Lakes Region of New York for 3 days of camping, art and the musical jam stylings of the Vermont quartet.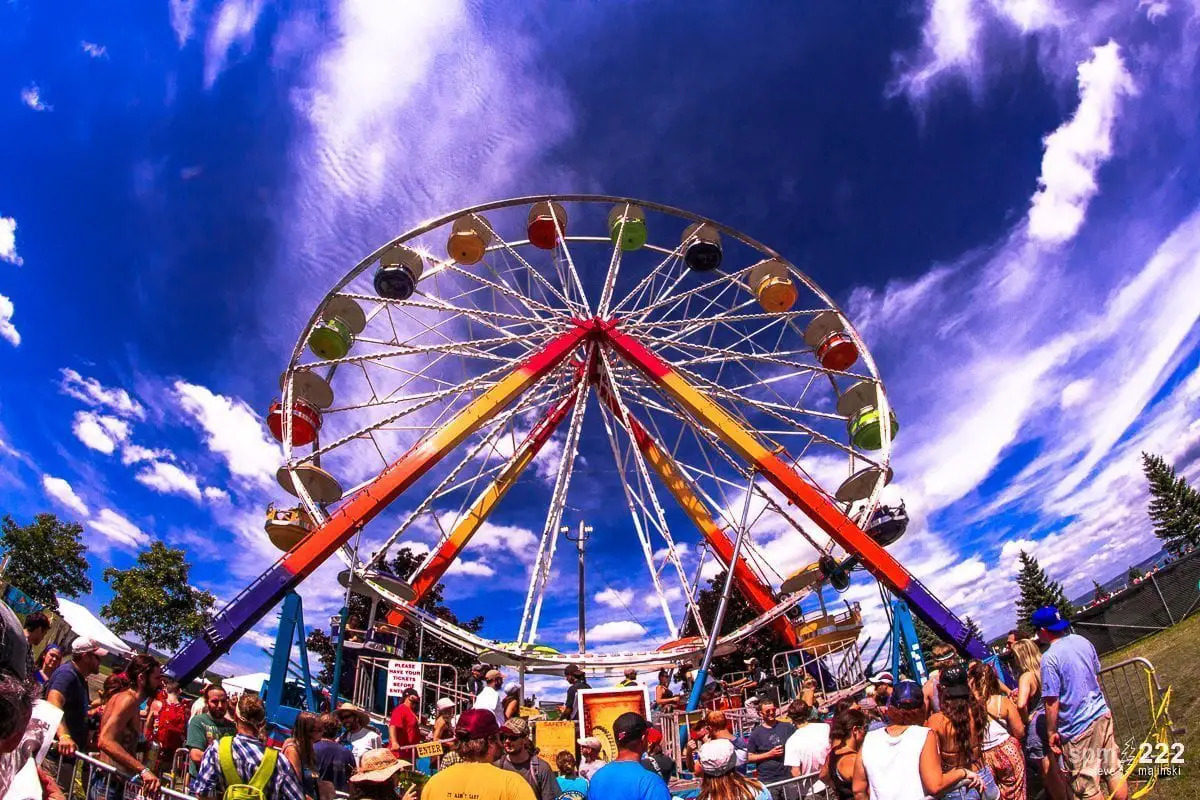 Creating a small city within itself, MagnaBall offered a Ferris Wheel, onsite radio station known as The Bunny, a Post Office, a huge 183-foot movie screen, a high class restaurant serving local and organic five-course meals, interactive art installations and so much more to keep fans glad, glad, glad they had arrived. Despite being sold out, tickets could still be purchased at the gates making for a slightly hectic arrival on Thursday and Friday.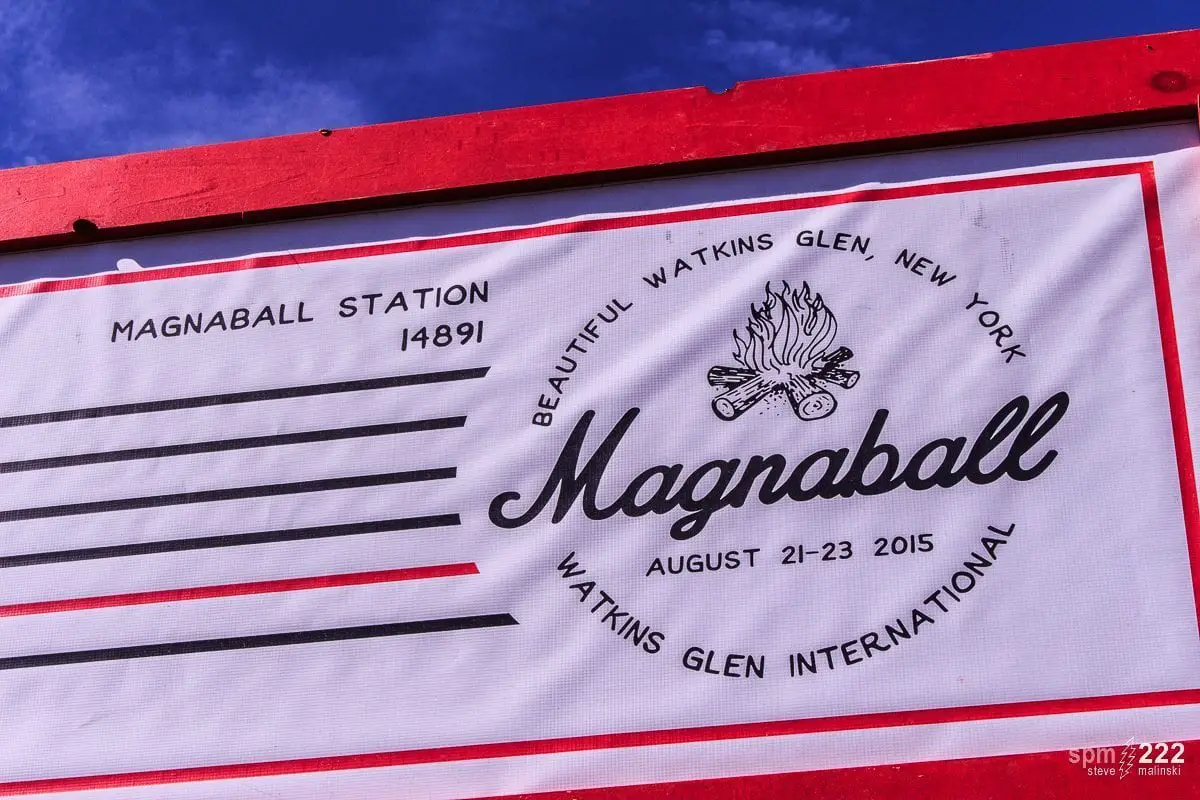 The festival started around 8pm on Friday with a perfect yet uncommon opener of "Simple" with Page tickling the notes of "Magilla" and a howling good time as the band went into "The Dogs" from their Chilling Thrilling Sounds of the Haunted House Halloween set, a nod to us all that Phish and the fans are wild animals. A sincere surprise was the appearance of the beautiful, instrumental classic of "The Man Who Stepped Into Yesterday" as it jumped into a strong "Avenu Malkenu" and back home again in "The Man Who Stepped Into Yesterday," which slowly led into "Free," reaching great heights as Trey blared the rocking riffs to Mike's hard hitting bass.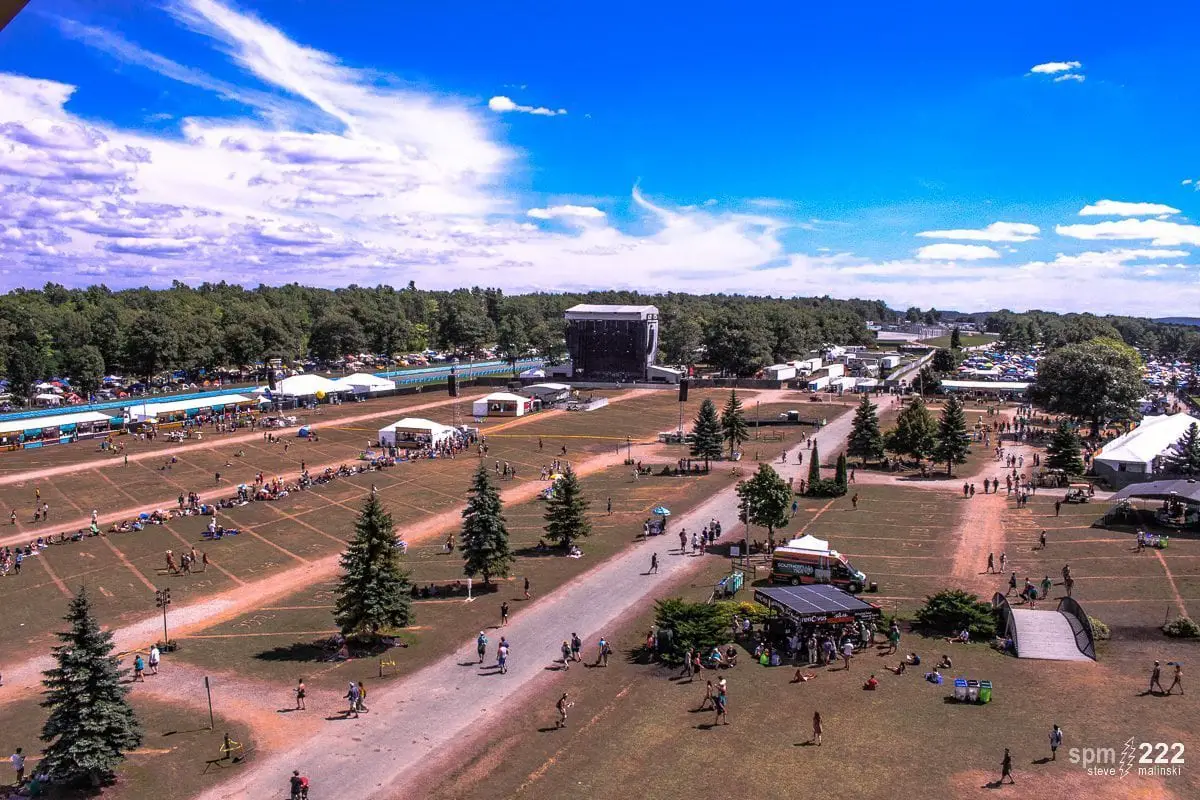 Taking a moment from the music, Trey reflected on the band's history with their festivals and how their families have since grown in the number of children the band collectively has. Showing a bit of his 'embarrassing dad' side, Trey shared that this day was also daughter Eliza's birthday and requested a collective "Happy Birthday," which the crowd happily performed as he brought her onstage.
The major bustout of the set was the short and sweet "Mock Song," an original Mike tune that hadn't been played since 2003 and with an appropriate lyric change of "Clifford, Super, Magnaball." The highlight of the set that was talked about all weekend was the set closing "Bathtub Gin". The Magna Gin was over 20 minutes long with intense, improvisational peaks of highly danceable rhythm, layers upon layers of interchangeable, bizarre melodies and a blissful, playful pace to start the festival.
We were one set deep into Phish's 3-night, eight-set Magna-opus and the gloves were already off. You weren't getting out of there without some pain and bruises, but you were definitely getting out alive, possibly more alive than when you entered. The summer has seen the band playing at a consistently high level, not just for 3.0, and not compared to just 2.0 or 1.0.
The band is older, the crowd is older, but the music has been reinvigorated both with new songs and new twists on old favorites that has rejuvenated all involved. A 'Not Your Father's' second-set-opener of "Chalkdust Torture," got things jumping off from the rocking shell of the song proper, and as soon as the last verse was sung we were deep into a pool of straight improvisatory gravy. That gravy would flow throughout the set, as jams became songs became jams once again, oozing together over and over into a delicious stew for over 90 minutes.
After a dark and winding "Ghost," Velvet Underground's "Rock and Roll" took a journey that eventually wound around to the bopping reggae groove of "Harry Hood." They lingered patiently for a couple of minutes before launching into the "Hood" nearly everyone saw coming, giving the band another chance to showcase one of their rejuvenated songs, with a rejiggered closing section that allowed a bit more freedom. This time it meant a nifty little "Cars Trucks Buses"-esque jam preceding the typical climactic finish.
"Waste" provided a pleasant breather before more renewal was on display with the fresh off the wire "No Men in No Man's Land." The 2015-debuted tune is already taking on a fun rocking life of its own. There was nothing particularly new about "Slave to the Traffic Light," sitting there in its classic set closing greatness but it stood tall and proud still, executing the dismount perfectly. Still got it! No surprises were in store with a "Farmhouse" and "First Tube" encore, but the stage was set, and the final energetic notes would dance along the Watkins Glen air for the remainder of the weekend.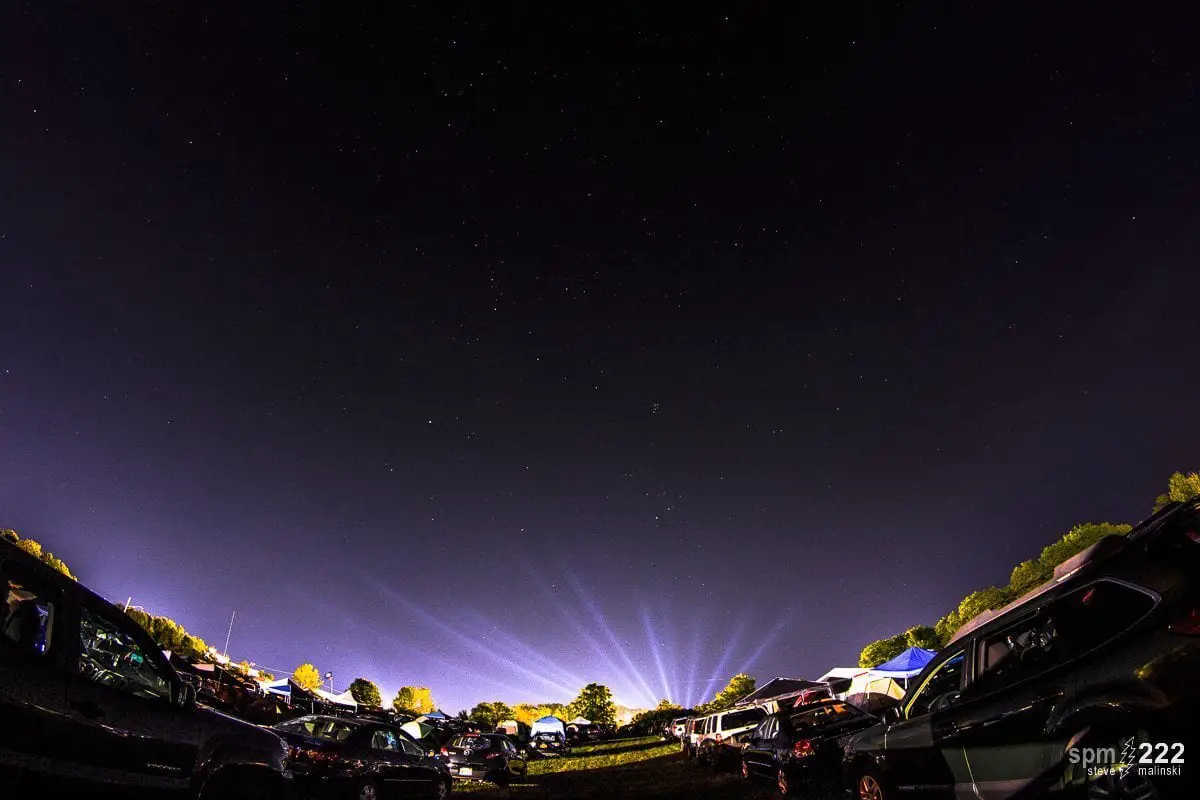 Magnaball was not just some mash-up of two random words, but simply the best way to describe the current state of Phish, a band sounding as fresh as ever, even after 32 years. The first third of that definition was in the books.
Set 1 review by Susan Rice, Set 2 review by Eli Stein
Setlist via Phish.net
Set 1: Simple>The Dogs > The Man Who Stepped Into Yesterday> Avenu Malkenu> The Man Who Stepped Into Yesterday > Free, The Wedge, Mock Sock, Roggae > Rift, Bathtub Gin
Set 2: Chalk Dust Torture* > Ghost -> Rock and Roll > Harry Hood -> Waste > No Men In No Man's Land -> Slave to the Traffic Light
Encore: Farmhouse, First Tube
*Unfinished.
Notes: Page teased Magilla in Simple. TMWSIY and Avenu Malkenu were played for the first time since July 4, 2012 (124 shows). After Free, Trey asked the crowd to sing Happy Birthday to his daughter, Eliza, who briefly joined him onstage. Mock Song was played for the first time since July 12, 2003 (320 shows), and featured a lyric change to "Clifford, Super, Magnaball." CDT contained a What's the Use? tease and was unfinished. Hood contained a CTB tease from Mike.