Not even a torrential downpour, thunder, lightning, flash flood alerts or a tornado warning can keep Breaking Benjamin fans from a show and that's just what the weather had in store on Tuesday, July 14 at The Budweiser Summer Stage at Tags, located in Big Flats, NY.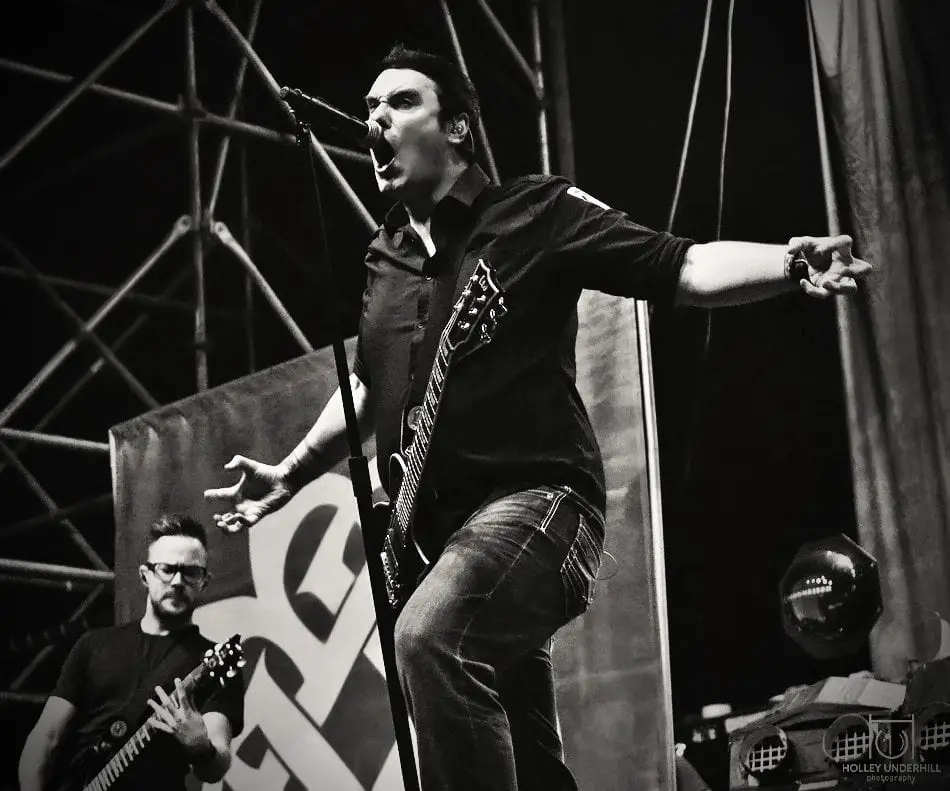 While personnel urged concert goers to remain in their vehicles while the remainder of the storm passed, the show went on. Some came prepared with umbrellas and rain coats, others braved the elements in street clothes, standing in a line that stretched from the venue admission, out the gates and all the way to the road. Fortunately as the venue opened it's gates, the rain ceased just as the show was about to begin.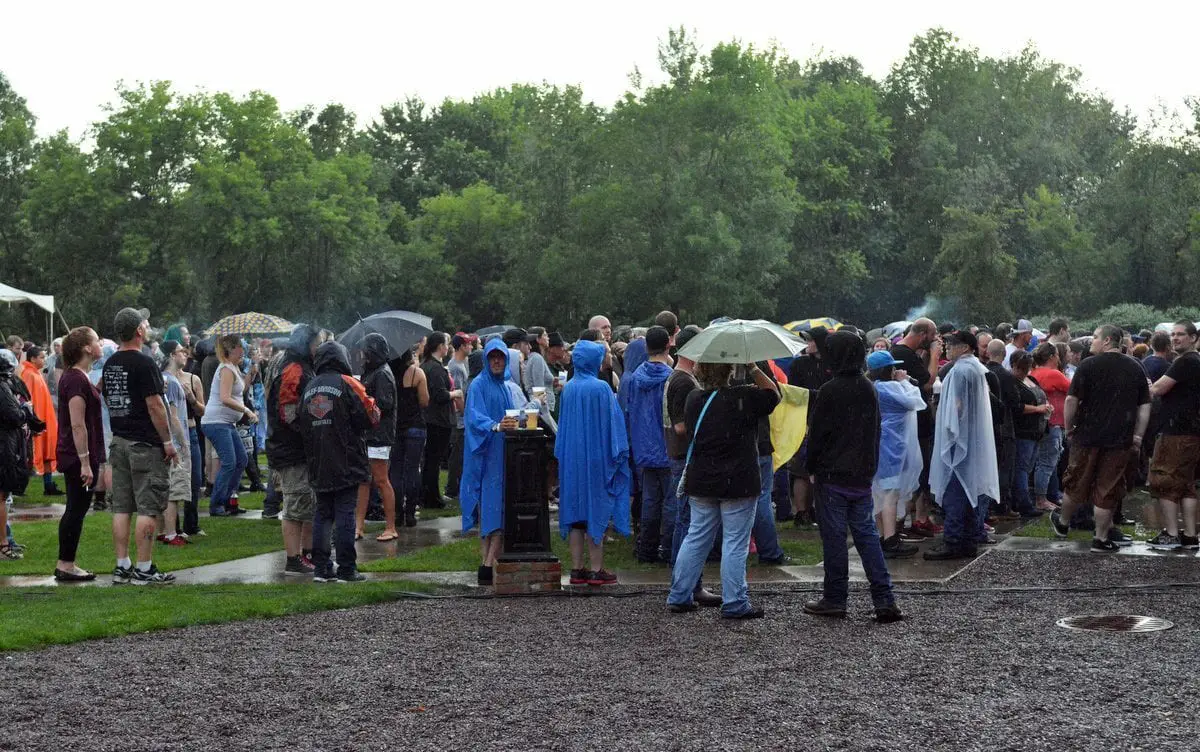 Opening for Breaking Benjamin was Starset, a cinematic rock band based out of Columbus, Ohio. Their set was unique and their performance was out of this world. Starset's debut album's Transmissions was released on July 8th of 2014 and it's definitely worth checking out. Starset consists of Dustin Bates on lead vocals/keyboard, Ron DeChant on bass/backing vocals, Brock Richards on guitar/backing vocals and Adam Gilbert on drums. Starset's set list for the evening is as follows: First Light, Rise and Fall, Down with the Fallen, Antigravity, Halo, Telescope, Dark on Me, Carnivore, It Has Begun, The Future Is Now and My Demons.
Even with the weather conditions, the venue was packed full with Breaking Benjamin fans. The Wilkes-barre natives released their first album on June 23rd after a hiatus. Dark Before Dawn made it's debut on the Billboard 200 chart at number 1 and has been widely embraced by fans with over 140,000 album units sold. Breaking Benjamin is back and going strong with many sold out venues along their 2015 tour. Taking on some new members in 2014, Breaking Benjamin's current members are vocalist Benjamin Burnley, bassist Aaron Bruch, Keith Wallen on rhythm guitar, lead guitarist Jasen Rauch and drummer Shaun Foist. The set list for the evening consisted of some old favorites mixed with a few cover songs in addition to songs from their new album. Much love to Breaking Benjamin and Starset for a phenomenal show!
Setlist: So Colt, Angels Fall, Follow, Break My Fall, Who Wants to Live Forever (Queen cover), Unknown Soldier, Sooner or Later, Blow Me Away, Failure, Breath, Ænima (Tool cover), Phase, Away,. Give Me a Sign, Shallow Bay, Imperial March/Schism/Smells Like Teen Spirit/Walk (A cover song medley) Polyamorous, Evil Angel, Until the End and I Will Not Bow
Encore: Lights Out, Dance with the Devil, The Diary of Jane
You can still catch Breaking Benjamin on their 2015 tour!