I've come across a great number of Twiddle fans in the past year and found that a band I rarely see has far more fans than I expected. If you live in the Northeast, it's highly likely that you know at least a few of them. There are a few reasons that Twiddle has blown up in the past year, with the main one being a vibrant, rabid and insane fan base of Twiddiots who resemble the larger fan bases among jam bands at earlier stages. In meeting these fans and seeing the band recently, I've found Twiddle's music as comfortable and easy to access with a well-rounded sound, but more importantly, I have discovered Twiddle fans to be the next great fan base waiting to be tapped.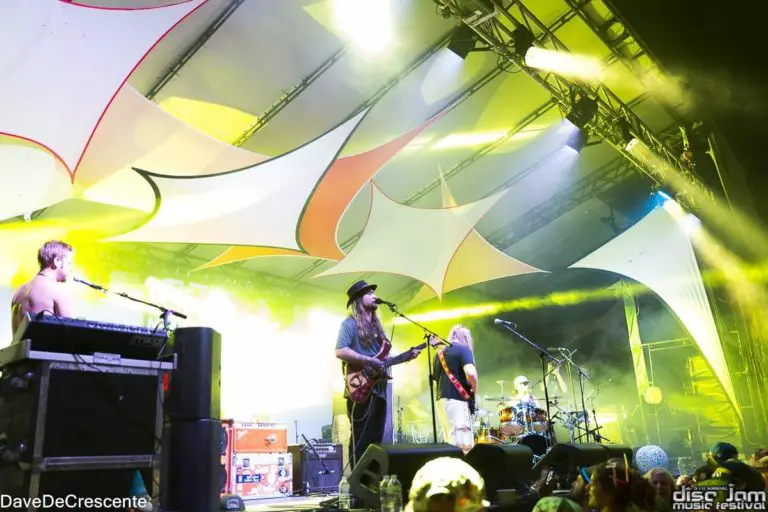 Having seen Twiddle three times in the past three months – Upstate Concert Hall in April, Rock n Roll Resort in May, and Disc Jam Music Festival in June – I have come to be amazed by the fans while enjoying the music. It's not that I'm not interested in the music — I just find the fans hanging on every note of this band eerily similar to that of the fan bases of Phish, Widespread Panic, moe. and Umphrey's McGee. It appears that Twiddle is a jam band for fans of the post-EDM explosion who grew tired of the music and scene but retained a desire for a larger community aspect of EDM, particularly PLUR – Peace, Love, Unity, Respect, things all found within the Twiddle community. While I can go to a Twiddle show and listen to the music and enjoy it to a degree, the fans are the main attraction – young, exciting, seemingly even male/female, in college and containing a desire to be a part of something larger.
There are those jam bands with strong fan bases that come out in droves for shows, buy all related merchandise (both fan made and official), focus squarely on all components of the band and intertwine it with their daily lives. Twiddle fans are similar to those of Phish, Widespread Panic, moe., and Umphrey's McGee, just at an earlier stage – the Vermont-based band is only in its 10th year and the fan base, while far from fledgling, is supportive of the band and growing rapidly as each of these now established bands saw their fan base grow around the same point of their careers. They're not the same musically, but they have their die-hard fans as well as their detractors, an annual music festival many consider to be the band's own and offer up-and-coming bands a fan base that is as fertile for exposure to new music and brands as they are enthusiastic for every note Twiddle plays. Twiddle fans are a once in a great while occurrence – a fan base thriving around one band and everything they bring to the table.
Twiddle fans seek, and find, a more inviting environment and acceptance among a new community. They could be Phish fans first, but with Phish, you have an older group, some of whom have been closely following the band for 25 years or more, and with a greater amount of jaded fans and a larger degree of negativity and criticism compared to other fan bases, it makes sense that a 18 year old might go see Twiddle more often than Phish and find a home among the former's community.
It may be that Umphrey's might be over their heads, Widespread Panic too Southern-based and moe., like Phish, having an older fanbase that may not be as accessible to find space in as they do Twiddle's. This is entry-level fandom with ease via a consistent and growing touring schedule, fan groups on Facebook, as well as Friendly Gathering this weekend, and a fan base that is welcoming for the most part. moe. is smart to bring Twiddle in for shows and festivals, knowing full well that their fans might become moe.rons, and vice versa.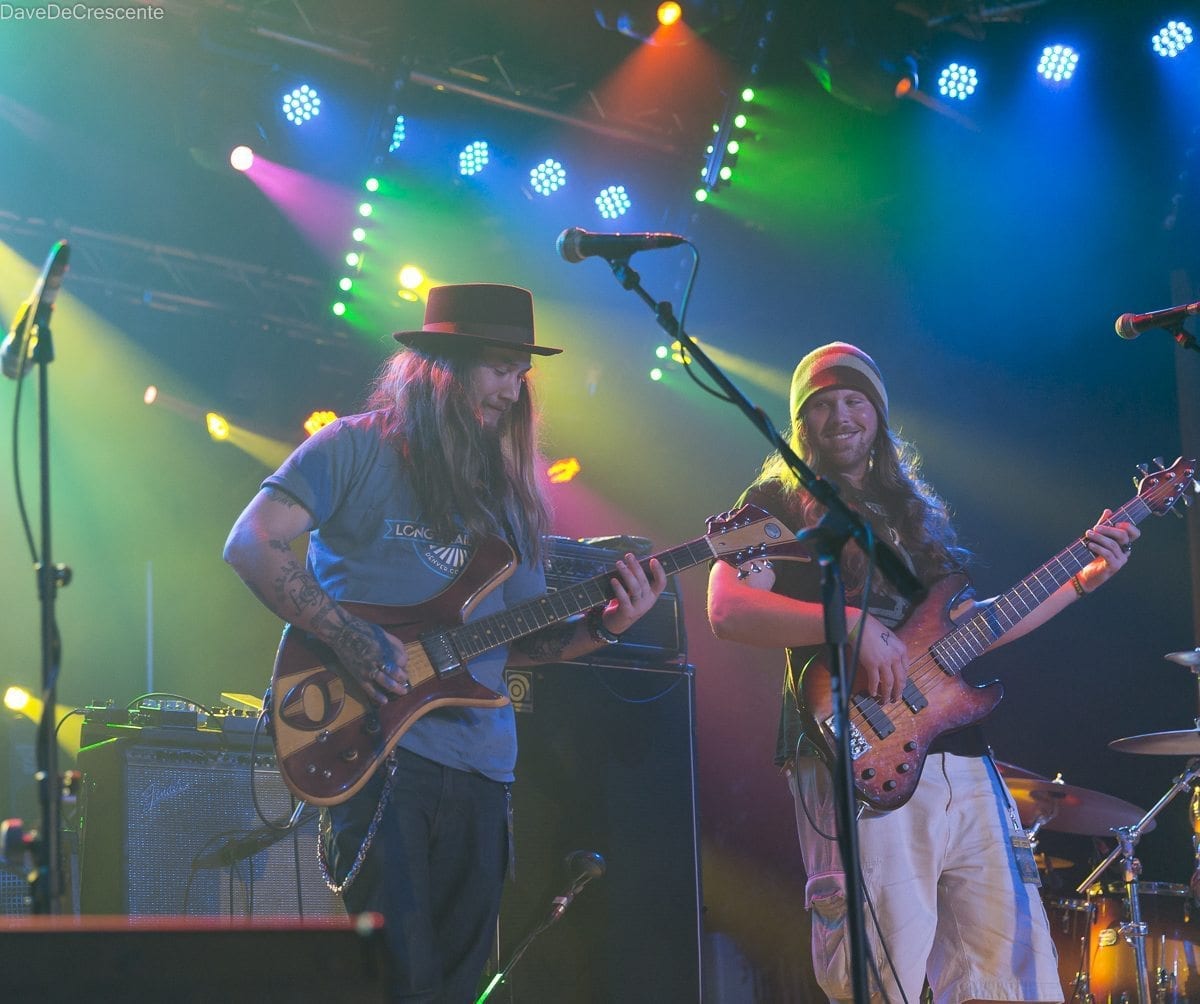 This targeted marketing to the fan bases via performances at moe.down, Saranac Brewery in Utica in mid-June and Waterfront Park in Burlington this August, serve as testament to the viability of Twiddle through its fans; those who can harness that fan base will find great success.
Twiddiots (a term of endearment, much like moe.rons despite sounding negative upon first glance) were the driving force behind Twiddle's Kickstarter campaign for their upcoming album Plump (due out later this year), which hit a goal of $20,000 in 24 hours, more than doubling that goal by the end of the campaign and catching the eye of outsiders, myself included.
The fans have uTwiddle, an online community with setlist stats and news on the bands, a growing fan art community and a plethora of pins that are highly sought after. Grassroots California could retire on sales the now iconic Twiddle hats alone. The fans are what makes the band, and seeing the band feed off the fans and vice versa is the connection between band and fan that is rare to find at such a nascent stage and one that is worth paying attention to. Watch their fans and you'll see a swarm that look like they are having the greatest time ever while experiencing pure bliss during each song played. You might not get it, but they do. The music makes the fans happy and the vibe and pe/king (more on that in a minute) carries through and can make you want to enjoy the music or disregard it wholly.
Those who detract from Twiddle and make it a point to rip on them do so because of the fast rise of the band, the ascendance and coronation from their fanbase as 'the next _____' (insert notably large jamband here) without having heard a note, having seen the fans and not wanted anything to do with it. You'd be skeptical too if you heard some band was considered 'the next ______.' I read an article about The Jauntee being the next Phish – I enjoy The Jauntee but that label is always going to be there because of that article, and there's a certain level of comparison that can make it hard to forget. Regardless of the fact no band is the next _____, there are the haters who simply don't like the band or their fans.
Being in the Northeast and around Twiddle fans more than others, it can be easy to grow tired of peaking and the discussion of songs and shows at length, especially when a more established band may provide more content, musically and otherwise to lead to a more familiar conversation, one that is safer and doesn't involve knowing a great deal about a new band, their musical mythology and all the inside jokes. Some find early Twiddle fans to be less receptive to new fans, ironic as fans of other jam bands are not as receptive to Twiddle in general. A cited lack of originality in sound paired with the inability of Twiddle fans to handle criticism echo other fans bases when something hot, new and exciting takes attention away from their current fixation. "I don't want to learn new stuff" seems to be the mantra behind some of the vitriol, but that goes in lockstep with Deadheads hating Phish heads, Phish fans refusing to cross over to moe. or Umphrey's, and now Twiddle fans finding ire among non-fans. Twiddle is Buzz Lightyear to the established and accepted Woodys of the jam band world – shiny, sleek, new, full of new features and immensely popular as of late – all valid reasons to question viability and scoff at the new sound.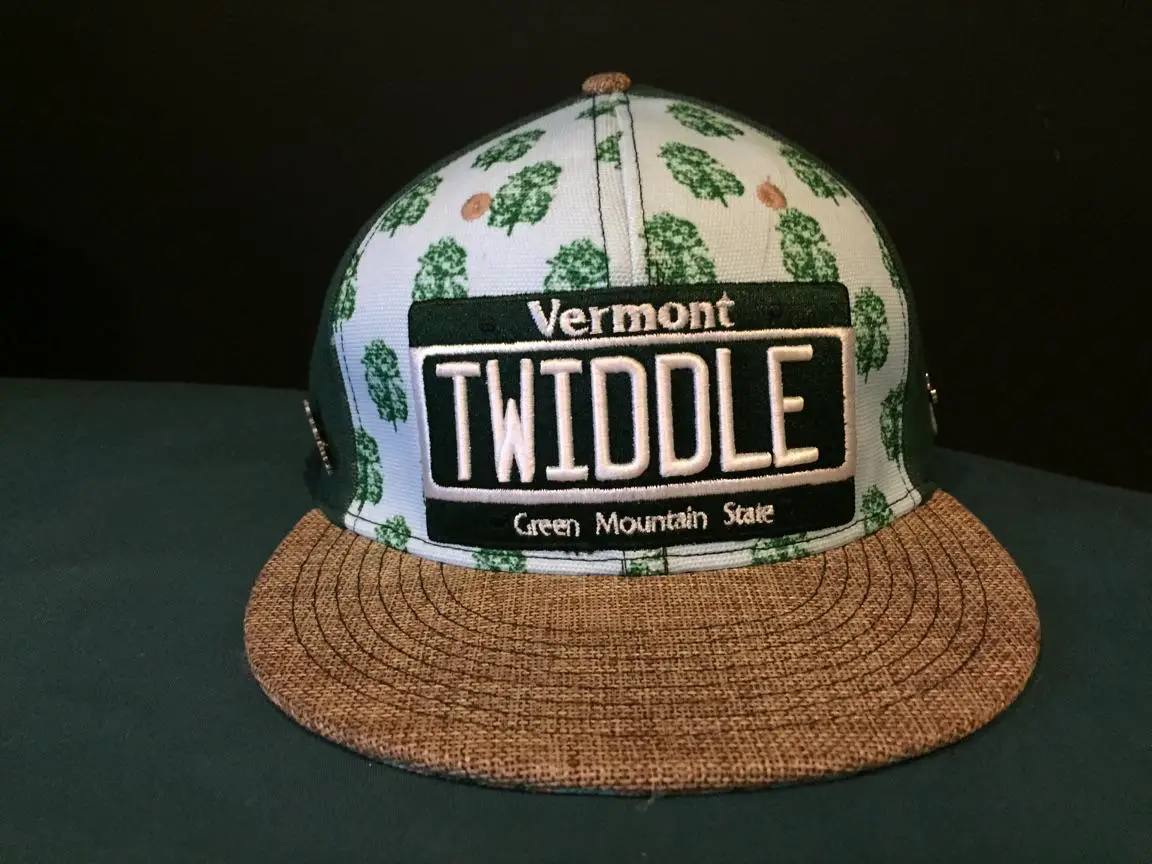 Kevin Rondeau, Twiddle's manager since 2011, is another factor in the growth of the band in the past few years. Rondeau began booking shows for Twiddle in 2010 then in 2011 became manager while continuing to book shows before the band signed with Madison House in 2013. Now with a growing staff including Kevin, road manager Dan Travis, Sam Johnson running sound, a lighting designer joining the crew soon, a well-respected publicist in Destiny Beck, as well as web designers and various artists part of the growing Twiddle Co., the band's growth has led to changes in the behind the scenes for the band, a positive step as the band is not about to test the brakes anytime soon.
"I think Twiddle's music right now is as good as if not better than any of the top jam acts. All of this growth that is happening, we all knew it would happen; it was just a matter of time. We have pushed a philosophy of friendliness and positivity and the fan base has embraced it," cited Rondeau when asked about growth in recent years. "The fanbase is incredible and we have a lot of close relationships with fans. When I was walking around Disc Jam on Sunday, I saw fans I have known for many years now and it resembles a family in many ways. I try and keep a very steady presence in the fan base so that they are informed of what is going on."
"I asked my wife if she thought we could get people to fly to Costa Rica for a Twiddle festival, and she said certainly. There are a lot of dedicated people now among the fans."
Under Rondeau's guidance, the band has moved from side stages at festivals to hosting its own festival, sort of. Frendly Gathering (yes, Frendly, no I), held this weekend at Magic Mountain in Londonderry, Vermont, is not the band's festival, but rather promoted by professional snowboarders Jack Mitrani and Danny Davis, with Twiddle acting as the official unofficial host band. While Frendly Gathering is a separate event from the band, the two are connected and benefit each other – the festival has a headliner bringing a guaranteed crowd and the band has a festival identified as their own, increasing their visibility and building comparisons to bands such as Phish, moe. and Umphrey's, where the band has a vested interest in a festival as well as being comparable to festivals of similar size bands – The Werks (The Werkout), The Mantras (Mantrabash), Lucid (Backwoods Pondfest) and Pigeons Playing Ping Pong (Domefest).
A recently formed fan-based charity, White Light Foundation, connects the band and fans together, giving back to local charities and gaining visibility thanks to generous donations from both Twiddle and Burton Snowboards. These and other donations will help to raise funds at Frendly Gathering for Love Your Brain and Kurn Hattin Homes for Children, both Vermont based organizations. Founded by Jay Segal and Steve Perlah, they cite inspiration from the charitable efforts of the Phish community who they herald as "amazing role models for a fledgling organization." Fans looking out for each other and supporting their local community are a part of the growth of many bands and Twiddle and their fans seem to be on the right track in giving back to local communities of which they are a part.
Musically, a reggae jam seems to be the recurring theme of the music, and overall, it is very happy music, jams and compositions both. With more chances to watch the band members perform, their individual talents and position in the band are more apparent.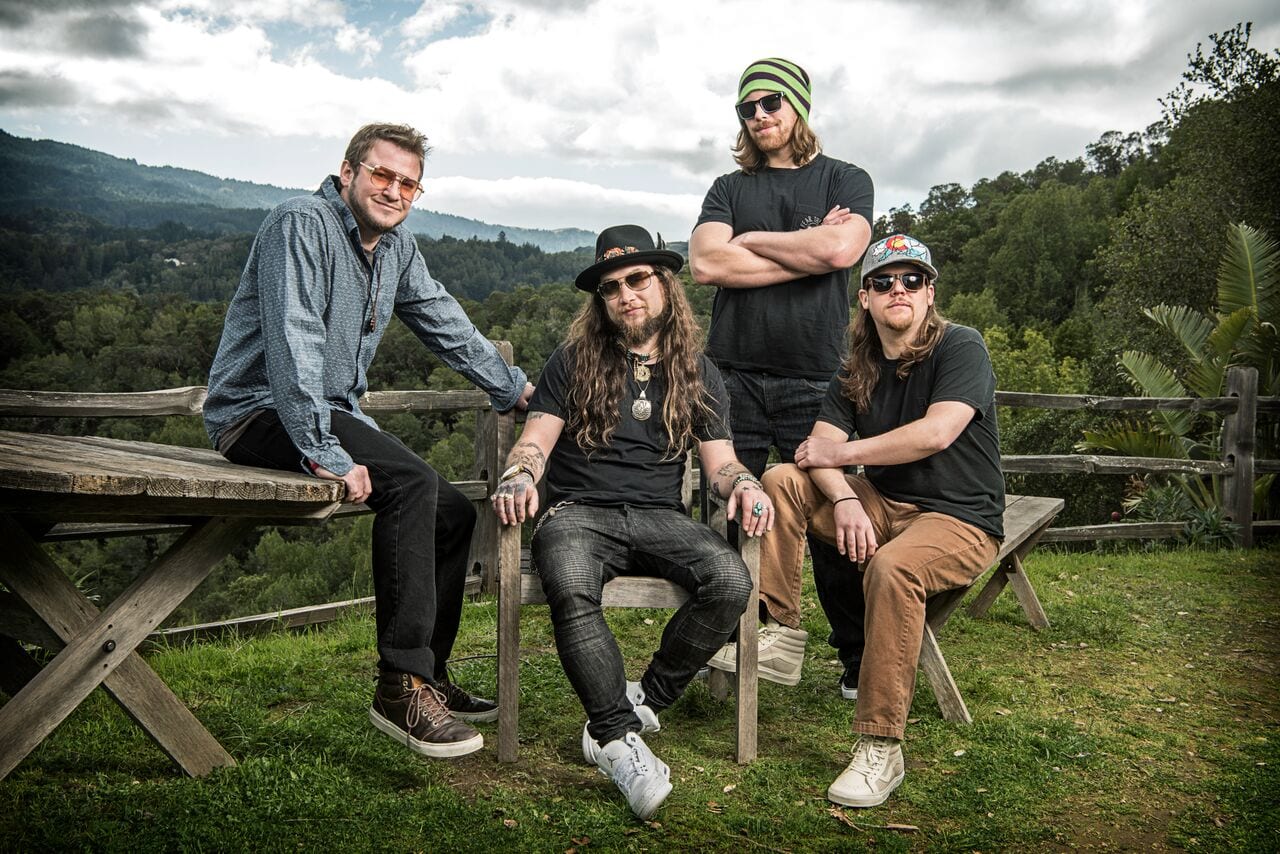 • Mihali Savoulidis has a voice similar to that of Dave Matthews but distinct in its own right. Wearing a Bob Dylan hat on his head and permagrin on his face, he looks like the happiest guitarist ever while playing and singing to the fans, whether shredding or noodling or anything in between.
• By evidence of wearing a winter hat on stage nearly all the time, bassist Zdenek Gubb is from house Stark; winter isn't coming – winter is already here. Any given song and Gubb drops some serious meatballs and adds depth to compositions.
• Keyboardist Ryan Dempsey is talented in every capacity behind the keys but is a wild card otherwise, the oddball among oddballs in the band and off stage. Accessible and visible among fans, he revels among the fan base and doesn't shy away from the spotlight.
• Brook Jordan is a clutch drummer and exciting to watch in every instance – he keeps the beat while the other three meander about a jam and serves as a point of reference for accessing the music.
Together on stage they dial in and flow together nicely, if without taking a great number of chances. This is not Buddy Mihali and the Crickets, with Mihali taking lead throughout, but his presence is undeniable whether on stage or off. He knows he's a rock star but doesn't come off like one. He's the band frontman but seems to shy away from the spotlight.
Twiddle has two side projects, Gubbulidis, a duo featuring Mihali and Zdenek, and Best Good Frends, a new band that recently held their first three shows in early May of this year, featuring Mihali, Zdenek, Ryan Clausen and Josh Dobbs (Dead Set Tuesdays) and Ratdog saxophonist Kenny Brooks. The latter group has great potential for extended improvisational jams as witnessed at their second ever show at The Hollow Bar and Kitchen in Albany, where six songs were played over the course of two sets and an encore. If there is an exciting aspect of Twiddle's music to pay attention to, this is the one.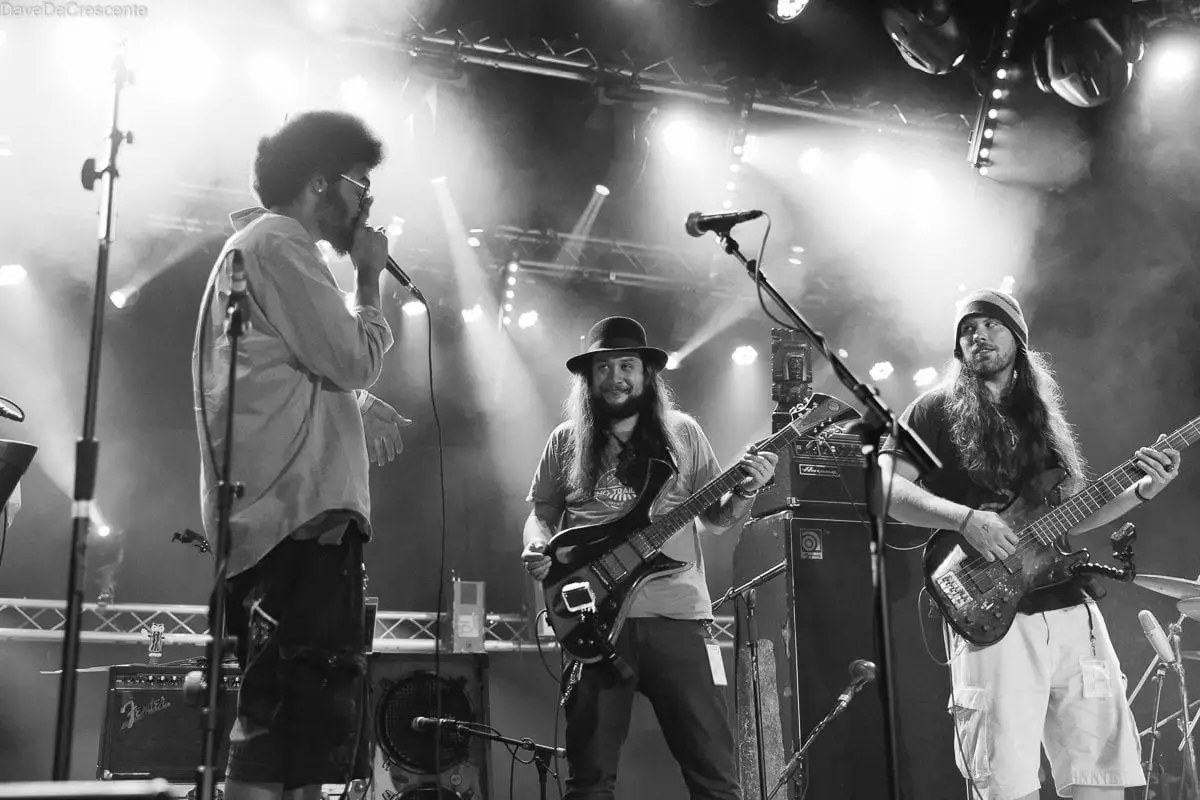 Twiddle also offers a great deal of generosity and assistance in supporting up-and-coming bands, giving the next wave of bands and musicians a shot. At the three shows from the past three months, every show featured sit-ins from musicians who may not otherwise be introduced to the Twiddle fan base. Too many in total to list, but among them, I wouldn't know who Honeycomb is without Twiddle, as he has sat in twice with the band and twice I've been blown away by this beatboxer out of Windsor Locks, Ct.
Then there is peaking, or pe/\king as Twiddle fans type the term. The concept, developed by Twiddle fan Spencer Frank, with Sam Luke and Nick Cioffi, was conceived by the fans to make an otherwise bad day seem far better than it truly was – a way of pumping themselves up to events yet to come. Popularized via Gubbulidis shows in Burlington on Tuesday nights, when Ryan Dempsey asked about peaking, Spencer replied "Dude, its the next level," and with that, it crossed from fan idea to band supported identification which fans therefore find greater participation with. In seeking a definition of peaking, Frank returns with "I would say that peaking is taking any situation at its current status and bringing it to the next level." For Luke, peaking is used "as a fuel to inspire ourselves to maintain constant optimism and motivation."
"I think peaking is awesome," notes Rondeau. "Fans have little symbols and hand gestures, and it's cool that fans have adopted something. There's an obvious drug reference to peaking, but I don't think that the way in which our friends use it. It could be any moment in life, at a concert, feeling bliss and something incredible, a great feeling of positivity and all those things can be experienced at a Twiddle concert with a bunch of friends. It's a great way for the band to communicate to the crowd that they appreciate that the music is being appreciated, it's an acknowledgement of feeling the same way, doing what we love."
Added Rondeau, "Nothing is possible without the fans, the band is super aware of that."
"What was really cool was when we realized that it's different for everyone, but that we were organically sort of creating a community where people were supportive of each other's /s (peaks)" Cioffi observed. "I think we are just taking concepts like mindfulness and positivity and rewording them in a way that is digestible and translates well to the medium of Facebook as well as the real world and it's cool because there are people posting hikes they have taken, and their kids doing something awesome, or talking about how they have been sober for a few months, or how they are psyched for the upcoming shows its just pure positivity and support."
For those who are finding Twiddle as an entry level band and fan base, peaking can be something that resonates with newcomers and established fans, a message of community and positivity and support, a well as a challenge to do better. Sure, it's a cliquey concept, but Umphrey's fans do that thing where they put their fists together and stick the pinkies and other fingers down to make a UM sign, but there is more to it than just saying 'rock on' in Umph-speak. Yet peaking is all inclusive, much like how the Twiddle fan base appears, although some older fans do retain a certain 'OG' status that can be off putting to some, something that can be found among every fan base of established jam bands.
In talking with Twiddle fans about highlights from Disc Jam Music Festival, the two that were offered up immediately were Turkuaz's Craig Brodhead sitting-in on "Polluted Beauty" and the jam during "Apples" which saw Mister F's Scott Hannay (keys), Formula 5's Joe Davis (guitar) and James Woods (bass), Honeycomb (beatbox) and Michelangelo Carubba of Turkuaz (drums). I referred to the pair of songs as personal highlights of the weekend at Disc Jam and specifically stated that these two songs were 'the tits.' This, to Spencer, Nick and Sam is the equivalent of pe/king. There is a universality of pe/king that can provide an inroad to understanding what their fans are peaking about, and which also carries with it an outsider perspective of 'what the fuck is that?' Much like two languages having two words to describe the same thing, the peaking phenomenon is more familiar than outsiders may realize, despite being on the dork side of all things Twiddle.
Twiddle is definitely not for everyone, but those that identify with it are really into it. It brings to mind the Jerry Garcia quote about licorice and the Grateful Dead: "We're like licorice. Not everybody likes licorice, but the people who like licorice really like licorice." Twiddle isn't the next Phish, but its fans may very well be the next Phisheads, Spreadheads, moe.rons or Umphreaks, and that is well worth paying attention to.