Central New York are you ready? It's time to put the rumor's to rest and see which bands held up and which bands we just in fact rumor's. So finally, Syracuse's K-Rock has announced the line-up for their 20th Anniversary edition of K-Rockathon, which will take place on Saturday July 25th, at the Chevy Court located inside the NYS Fairgrounds.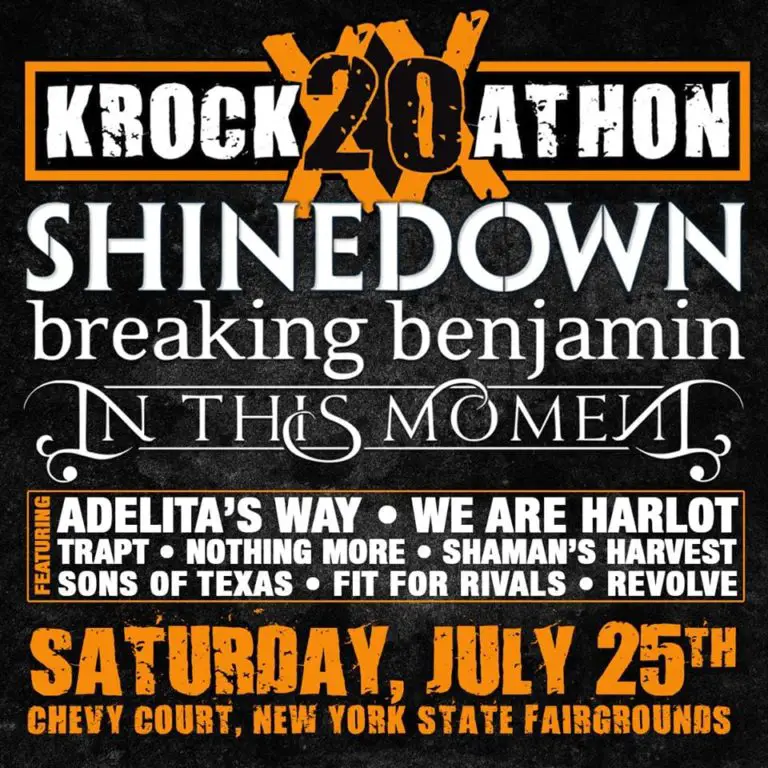 Some bands leaked the date early, confirming that they would in fact be on the show, just to have their post on social media sites taken down ten minutes later. The week leading up to the announcement, opener's for the show confirmed on their social media sites that they would be there without it disappearing minutes later.
So without any further ado, here are the eleven bands will make up the 20th Anniversary lineup.  Shinedown will headline the anniversary mega show that will also include Breaking Benjamin, Adelitas Way,  N.Y's own In This Moment,  Nothing More, Trapt, We Are Harlot, Shaman's Harvest, Sons Of Texas,  Fit For Rivals and Revolve. I would look for another band to be added to the line-up down the line to round it out at twelve bands.
Now let's hope for a bigger security presence, more food vendors than beer vendors, a cleaning crew to monitor garbage thrown about the area and finally the ability to keep the plastic cap to your water bottle this year!
Tickets will go on sale on Saturday June 13. They will go fast!