It was certainly different from any festival I have ever attended. Rock n Roll Resort v5 Electric Avenue, nestled in the Catskills at the Hudson Valley Resort and Spa in Kerhonkson, New York, promised a weekend unlike any other on the festival circuit. Instead of the typical start of setting up a tent and campsite in a giant field, all we had to do was park and check into our room. Pretty simple and uneventful.
Inside the entrance is what you'd expect at any festival: A few stands selling clothing and trinkets and people getting prepared for the weekend. It was almost time for the first band to start, so we hustled to settle in and go right down to the Grand Ballroom, one of four venues inside the resort.
I don't have the numbers, but it certainly felt like the crowd was thin. With dozens of festivals popping up each year, attendance was bound to suffer at some point. This was a fun and exciting weekend, and I hope it can come back for years to come.
Kicking off the music was Brooklyn-based Cousin Earth, formerly called Ukulelien, a group that appeared gimmicky at first glance.
"We all play little instruments," Joe Calfa, on ukulele, said.
Cousin Earth, a five-piece, is about as far from a gimmick as possible. Calfa plays an electric ukulele, tuned GCEA, Corey J. Feldman plucks a four-string U-Bass, which is essentially an electric bass the size of, you guessed it, a ukulele. On lead vocals and melodica is Tara Lawton, a trained theater actor, who fits perfectly with Terry Brennan, another actor. Together, the pair added a Broadway-style flair to the hour-long set. On the backbeat is Nate Searing.
The group's sound is so rich and full.I heard everything from calypso, to jam rock to hip-hop, reggae and even video game themes. Cousin Earth opened with a riveting cover of Phish's Possum, which featured Calfa's technical, but fun, chops. Out of all the acts I witnessed for the first time this weekend, Cousin Earth gets my recommendation for band you absolutely need to experience.
Next up was Eggy in the Empire Lounge. A four-piece from Connecticut, Eggy continued the tone set by Cousin Earth with a very danceable set intertwined with some deep improvisation. I was only able to stay for a bit, as I had to do interviews for the next few hours.
Sprocket's Dan Haller took a few minutes to sit down with me. The group recently landed a residency at The Bitter End in Manhattan, playing late-night sets. Haller said, in a nutshell, that the band is continuing to rise, but doesn't want to stop connecting with fans.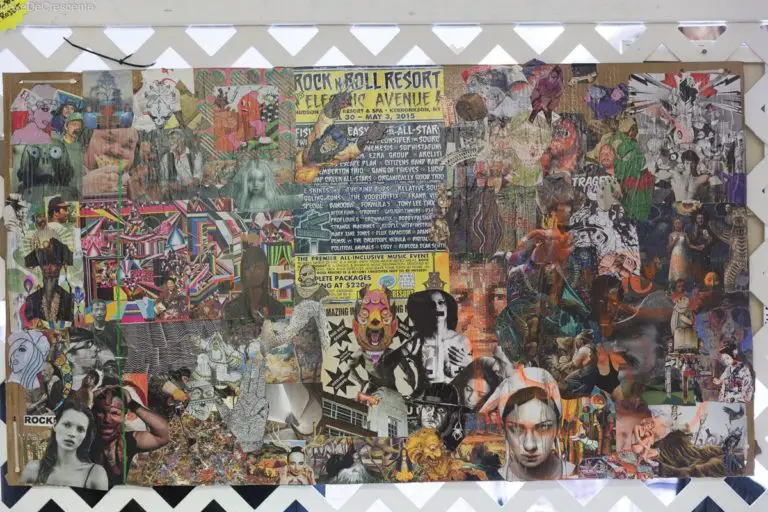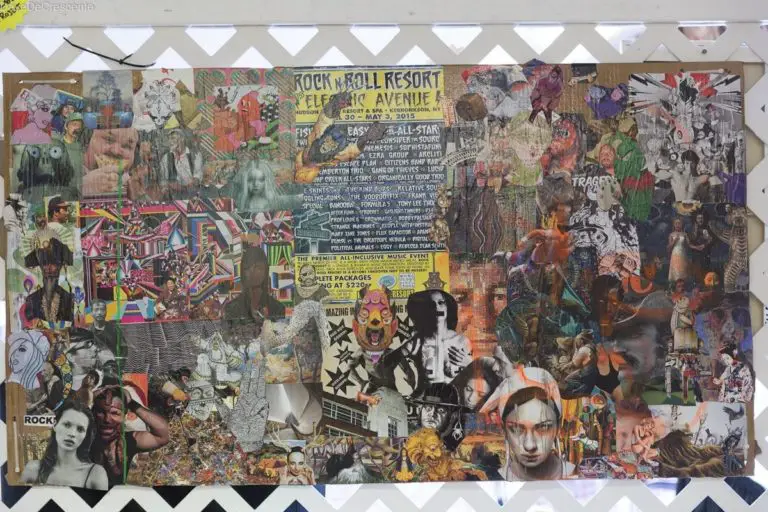 "We have honed our live sets, but we want to start throwing dance party ragers," Haller said.
In the midst of all the music was the Overlook Gallery, where art was displayed on the walls while artists painted pieces in real-time. Run by Gregory "GreyEgg" McKenna from New Jersey, this art show is specific to RnR Resort, as he said he doesn't run any other shows across the country.
I was able to stop in for brief stints with Flux Capacitor, the Skints and Sprocket, before getting ready for Lucid, a band out of Plattsburgh, NY that has risen highly among regional acts. Full disclosure: I attended SUNY Plattsburgh with a few of the band members, and have been seeing them live since 2007.
The group has grown immensely since I first saw them at the Monopole. Their sound is full, they've honed their chops and it's no wonder why they are getting bigger and better gigs each year, and host their own festival in Peru, NY, each year called Backwoods Pondfest. The six-piece melded roots, rock, blues and reggae all into an hour-long set.
Consider the Source, a progressive rock band out of New York City, performed a midnight set at the Empire Lounge, and it easily was the best set of the weekend. I have been told that I needed to get out and see them, and now I understand why. The three-piece band has a sound all their own, melding rock with Middle Eastern influences and psychedelia. Their set was a throw down of epic proportions, as my eyes and ears didn't stray for one second. Gabriel Marin plays a double-neck, fretless guitar and he's nothing short of a master on it. John Ferrara plucks the bass while Jeff Mann mans the kit.
Headliner Fishbone had a 1 a.m. set in the Manhattan Theater. By this time, I was fading fast. Fishbone, formed in California in 1979, melds funk, metal, ska, punk and alternative into one whirlwind of a show. The seven-piece wove its way through a set that helped keep my eyes open.
Gang of Thieves, an award-winning funk group from Burlington, Vt., took the stage at 3 a.m. in the Empire Lounge. Mike Reit, on lead vocals and electric violin, was asked to sum up the band in a few words.
"Music has real power," he said. "We tend to write everything from a collaborative standpoint, and get everyone involved. When we come together on something, it just feels so great. It's a very fulfilling way to go about it."
Unfortunately, after Gang of Thieves, I had to head to bed. Pooped.
Saturday was supposed to start out mellow, but it seemed the crowd was in party mode. People were rolling in, undoubtedly preparing for two sets of Twiddle that night.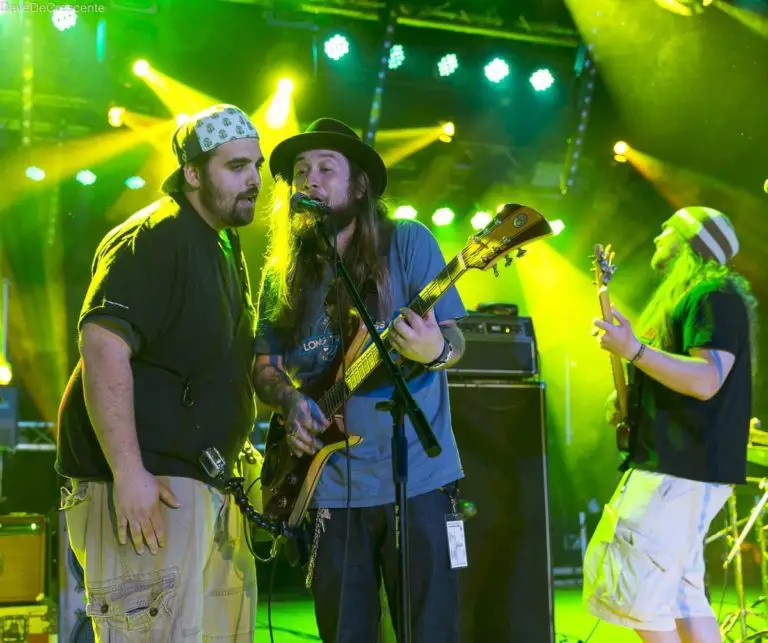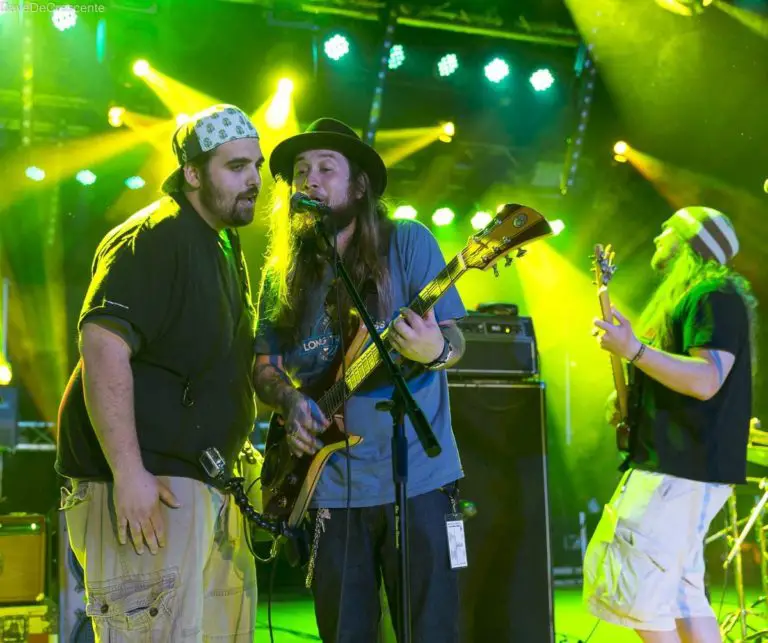 I started my day by seeing the Kind Buds, who had performed a special set the night before dedicated to the Grateful Dead. The acoustic duo harmonize well and have been at this for many years. During their day set, they invited a handful of people to hula hoop on stage. Fun way to get things rolling.
Throughout the day, Citizens Band Radio, Juggling Suns, The Other Brothers, Lespecial and an acoustic Lucid set the tone for what would be a wild night.
Around 8:30 p.m., Syracuse funk/hip-hop three-piece Sophistafunk took to the Empire Lounge. Sophistafunk has only grown in the last few years, touring Europe and gaining a following in America. Their set featured dance grooves with positive hip-hop lyricism over the top.
Over at the Grand Ballroom, was Formula 5, a talented group out of Albany, N.Y. Formed a few years ago when the members were waiting in line to get Phish tickets, Formula 5 has risen up the local rankings to headline venues such as the Putnam Den in Saratoga. Their set on Saturday was rocking and fun. These guys are going places, so remember the name.
At 10:30 p.m., the Camp Creek All-Stars, led by Max Creek guitarist Scott Murawski, led the Manhattan Theater on a jammed-out set that spanned nearly two hours. Beau Sasser, Bill Carbone and Ed Mann were part of the group. Murawski has been one of my favorite guitarists for years, and seeing him rock his Ibanez up close was a dream. I am not sure if this lineup is going to do anymore shows (Murawski told me prior to the show that he is unsure what the future holds for the band of musicians) but if they do a tour, you can bet I will see more than one show.
Twiddle is a jam-rock group out of Burlington, Vt., and they have risen up the scene's hierarchy rapidly. With a sound similar to Phish, but not a copy, Twiddle has roped in a younger fan base that is rabid for the group's catchy lyrics and hooks, and their unique improvisation.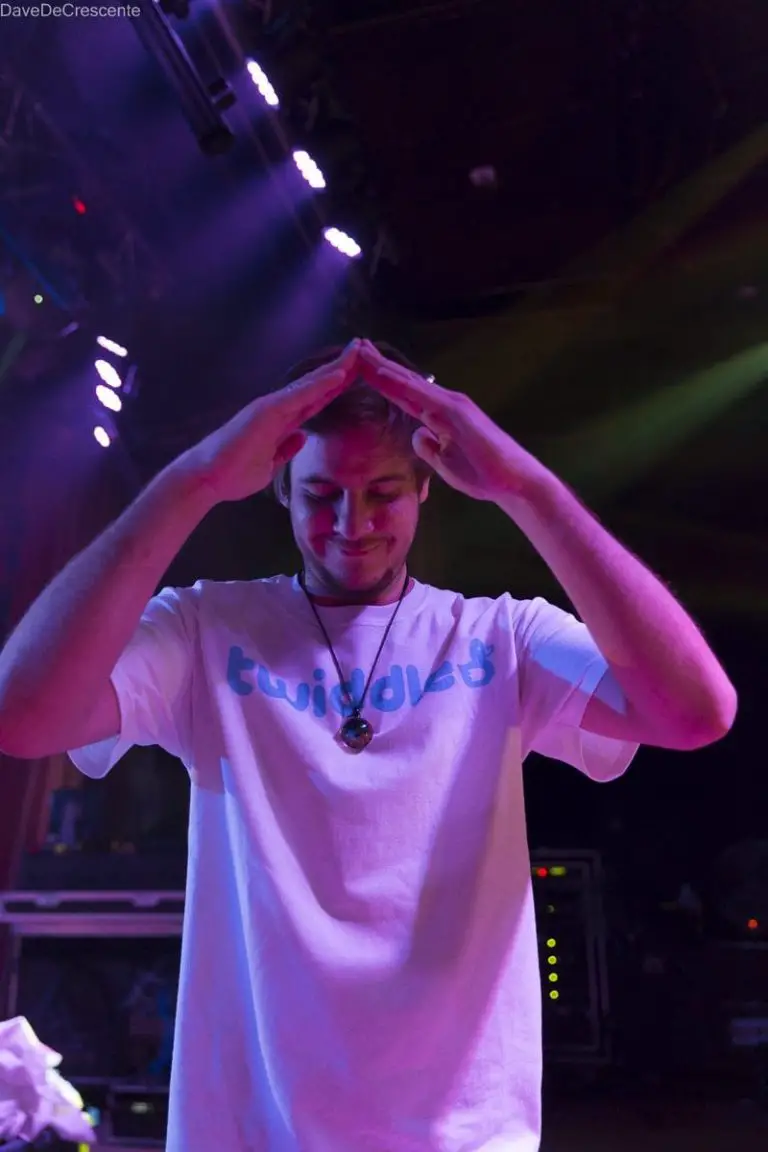 Keyboardist Ryan Dempsey took a few minutes out of his day to chat about the state of the band.
"We are rolling right now and everything seems to be clicking," he said. "We love to play for our fans, and we enjoy making new ones. It's a lot of fun, especially right now."
Starting at midnight and spanning two sets, Twiddle packed the Manhattan Theater front to back with said fans. Mihali Savoulidis handles guitar and vocal duty, and mixes his leads ever so fluently with Dempsey's funky keys. Brook Jordan on drums and Zdenek Gubb on bass provide a rhythmic backdrop for the catchiness of their songs.
I have seen this band now five times, and each one has been better than the last. Mix that with the fact that each m ember is genuinely friendly and engaged with their fan base, and Twiddle is a group that figures to be a mainstay for years to come.
I was toast after Twiddle. I needed bed, and that's where I collapsed. The weekend was great fun, and Rock n Roll Resort is a well-run festival that has built a following. Hopefully attendance will improve in the years to come, because it would be a shame if this unique weekend were no more.