There's a lot to be said about the state of Pennsylvania, and producing quality bluegrass is an undeniable trait. As most music genres spawn into different subgenres it's easier now to seek out string bands that sincerely push the envelope of what the general public views as bluegrass. While that original Bill Monroe sound is relevant and active in the scene today, it has naturally evolved into a monstrous playground scattered with sounds of varying influences. The crossroads of this trend concerning progressive string music lies within acts with drummers like Railroad Earth, Hot Buttered Rum and a group that's taking their turn to rise to the top from the Eastern hills of Pennsylvania, Cabinet. And on March 6, the first of two nights right over the border into New Jersey at the Historic Blairstown Theatre was not their introduction to the intimate space.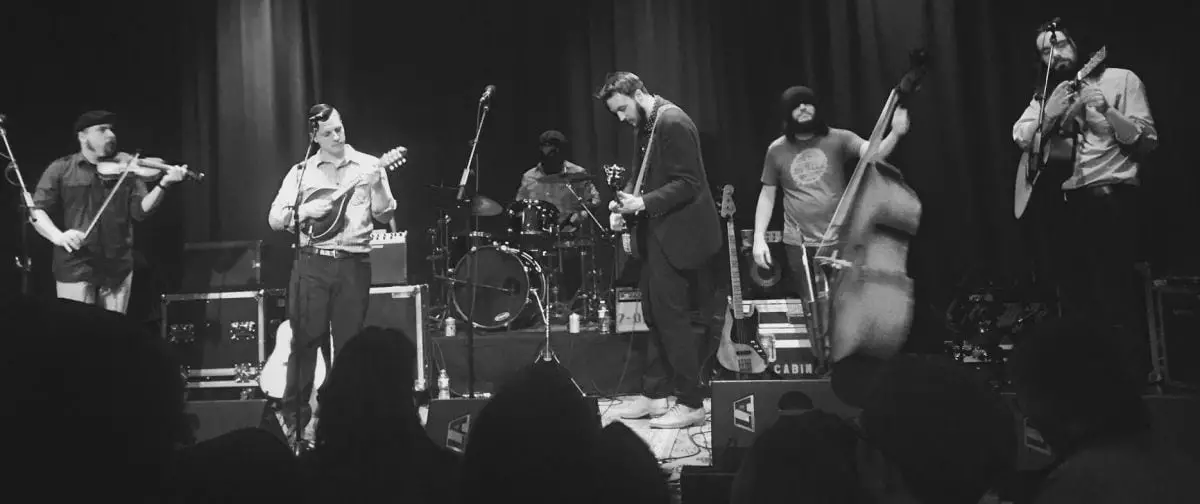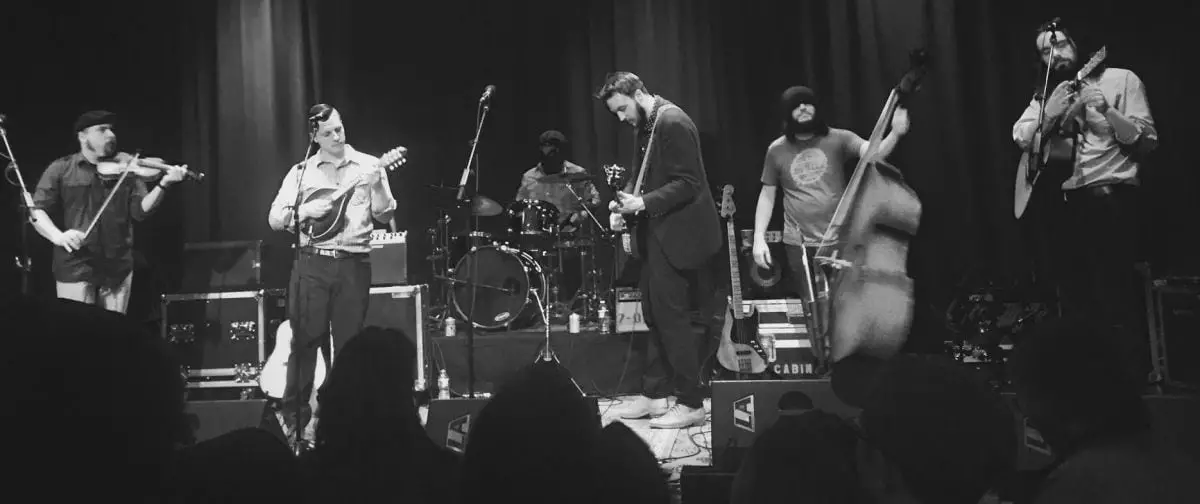 Hot off the heels of a new release entitled "Celebration" the first four tracks were mixed in with staples of this almost 10-year-old band. The diversity from song to song represents the sharing of songwriting duties but when you stack songs like "The Dove"  and "Old Farmer's Mill" against each other (both highlights from different sets) the explorative instrumentation and people behind them are the two remaining similarities. At certain points it's hard to imagine you're seeing the same band mid set. "Wine and Shine" comes off as light on its feet and compliments their feel good sound, but something like "Eleanor" gives off a matured emotional feel. After years of playing some of these songs in front of a bunch of people a bunch of times certain coined instrumental phrases stick to the song, like a snowball rolling down the hill.
Aside from the new album, "Treat Me So Bad," is a favored new song that takes from both soul and funk to melt over the smooth plucking and vocals of Pappy and JP Biondo respectively. The night was filled with applaudable solos and an overall heartfelt performance that gives you that longing for more. However, as the hard work continues to pay off for these six musicians, you can't guarantee that you'll see them in small rooms for much longer, so catch them when they're rolling by.

Listen to the Blairstown Theatre Show on the Music Archive – with many thanks to Keith Litzenberger