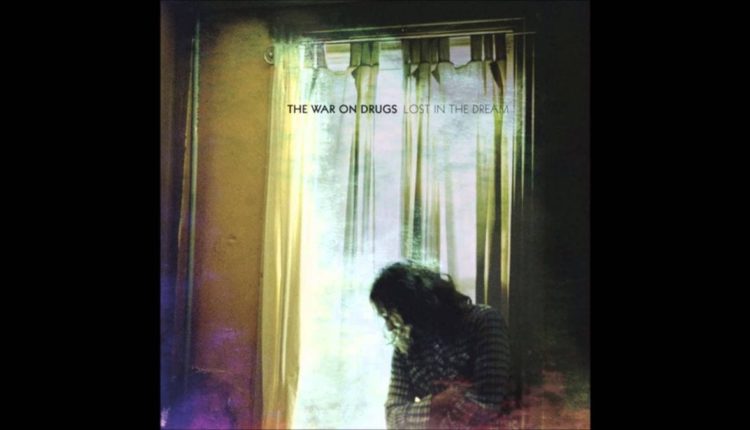 ON TOUR: The War on Drugs Coming to NYC and Rochester
One of the most memorable and critically acclaimed albums of last year was The War on Drugs' Lost in the Dream. The Philly PA based band has quickly become an underground favorite – drawing huge audiences and festival spots with little to no radio support. New York will get some "Drugs" this spring with two stops – June 7 at The Governor's Ball festival on Randall's Island in NYC and June 8 at Water Street Music Hall in Rochester.
Ticket's for both are on sale already – $260 for a three day pass to Governor's Ball and $22 for Water Street. Get them while they last! Check out the whole tour and listen to Lost in the Dream below.
War on Drugs Spring/Summer 2015
03/27/15 Philadelphia, PA at Tower Theater
03/28/15 Norfolk, VA at The NorVA
03/29/15 Richmond, VA at The National
03/31/15 Knoxville, TN at Bijou Theater
04/01/15 Chattanooga, TN at Track 29
04/02/15 Athens, GA at Georgia Theatre
04/03/15 Birmingham, AL at Iron City
04/04/15 Memphis, TN at Minglewood Hall
04/05/15 Tulsa, OK at Cain's Ballroom
04/07/15 Albuquerque, NM at The Historic El Rey Theater
04/08/15 El Paso, TX at Tricky Falls
04/09/15 Phoenix, AZ at The Pressroom
04/11/15 Indio, California at Coachella
04/14/15 Ventura, California at Ventura Theater
04/15/15 Pioneertown, California at Pappy & Harriet's SOLD OUT
04/18/15 Indio, California at Coachella
05/21/15 Portland, OR at Crystal Ballroom
05/22/15 – 05/25/15 George, WA at Sasquatch Music Festival
05/24/15 Vancouver, BC at Vogue Theatre
06/06/15 – 06/07/15 Toronto at Field Trip Music & Arts
06/07/15 New York, New York at Governor's Ball
06/08/15 Rochester, NY at Water Street Music Hall
06/09/15 Pittsburgh, PA at Stage AE
06/10/15 Covington, KY at The Madison Theater
06/11/15 – 06/14/15 Manchester, TN at Bonnaroo Music & Arts Festival
06/12/15 Indianapolis, IN at Vogue
06/15/15 Tampa, FL at The Ritz
06/16/15 Miami Beach, FL at The Fillmore at Jackie Gleason
06/17/15 Orlando, FL at The Beacham Theatre
06/18/15 Charlotte, NC at Amos' Southend
06/20/15 Washington DC at 9:30 Club
06/25/15 – 06/28/15 Werchter Festival Park at Rock Werchter
06/26/15 St Gallen at Open Air
06/28/15 De Groene Heuvels at Down the Rabbit Hole
07/01/15 – 07/04/15 Roskilde at Roskilde
07/02/15 – 07/05/15 Barcelona at Vida Festival
08/11/15 – 08/15/15 Oslo at Oya
08/13/15 – 08/15/15 Gothenburg at Way Out West
08/14/15 – 08/16/15 Helsinki at Flow Festival
09/04/15 – 09/06/15 Laois at Electric Picnic
09/06/15 Wiltshire at End Of The Road
http://youtu.be/wa0q8KX7t44