There were seats on the floor of the Capitol Theatre but few were using them during a performance by Los Lobos on March 6. The Chicano-rock band were heavier than expected and tore through classics and covers with equanimity. Early highlights included "Evangeline," "Run with the Rebel" featuring Alejandro Escovedo and violinist Warren Hood, and "Down on the Riverbed" a heavier '50s Rock 'n' Roll full band sound with Cesar Rojas taking the lead on vocals and guitar. A love song by way of Clapton-style blues, "I Walk Alone" and "Emily" were both nicely jammed out with individual solos from Rojas, David Hidalgo and Louie Perez while the classic "Kiko and the Lavender Moon" gave off chills in the eerie intro.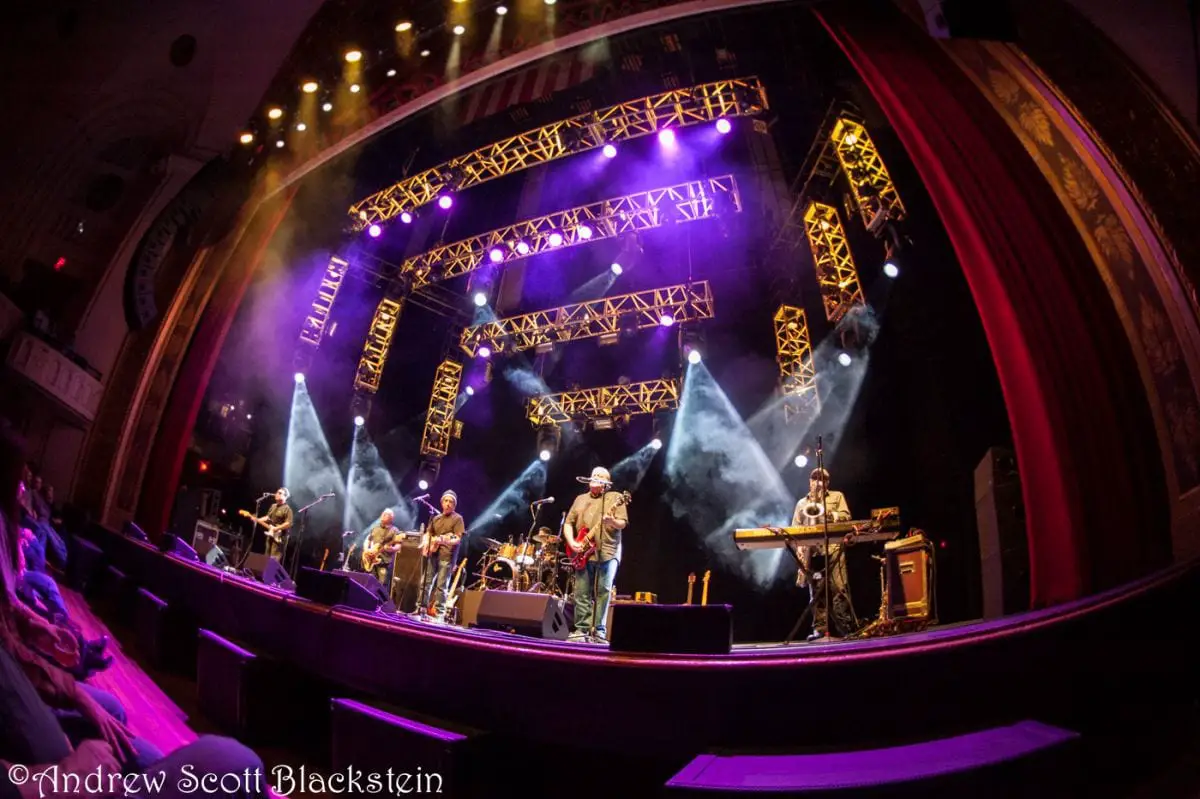 Hidalgo referenced Jerry Garcia, saying "We miss him too." and "We'll try to do him justice," as they began the classic Grateful Dead number "Bertha" which an overjoyed crowd cheered loudly for. A four song encore of "Don't Worry Baby, Mas y Mas, La Bamba > Good Lovin' > La Bamba" lit a fire under the few who were still seated. On a night like this, Los Lobos were nothing short of fantastic from start to finish.
Opening the night was singer/songwriter Alejandro Escovedo along with Warren Hood on violin. Telling stories in between songs from growing up and performing across Texas, Escovedo was an acoustic marvel and kept a staid audience focused intently on his vocals and strings with equal enamor. The duo shone on "Deerhead on the Wall" a song of taxidermy and Buddhism, and a "Chelsea Hotel '78" that was grittier than the rest of the set in the style of Warren Zevon's "Ain't That Pretty at All". The two acts complemented each other perfectly and made for a memorable night of Tejano and Chicano rock.
photos by Andrew Blackstein.