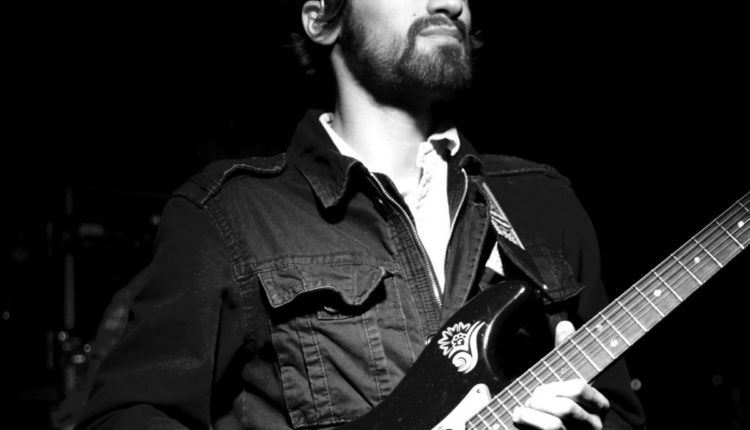 Aqueous – a four-piece out of Buffalo – has been making waves recently in the ever crowded and continually diversifying jam band circuit. Those waves hit my ears finally on a frigid night at the Flour City Station in Rochester.
Flying out of the gates with a beautifully soaring slide guitar, and some heavy driving beats on Don't Do It, Aqueous grabbed hold of the waiting audience and buckled them in for rocking ride late into the night. The rock assault was fairly relentless, each song flowed seamlessly together with hardly a let-up. But even for the uninitiated like myself, the switches were well-marked and never left you lost or disoriented. This speaks both to the quality of the songwriting, and the pointed-ness of the jamming. It didn't veer off into aimless noodling, chugging always ahead.
My internal running commentary was devoid of the usual thoughts on the talents of the individual musicians – not that there wasn't plenty of it to notice. It was also devoid of the usual they-sound-like-this-band comparisons. Aqueous is that rare band that blends it's myriad influences into a wholly unique sound, while also blending its individual components into a singular force.
They seem to be caught squarely at a juncture of heavy groove and heavy rock. Perhaps best exemplified in their exploratory vehicle Origami, which lulls you with a quasi-reggae groove, before blasting you away with a heavy rocking assault, and back and forth it went from there. And the heaviness kept rearing its head throughout the set, culminating in a climactic set closing cover of Metallica's "Master of Puppets" that had the band and crowd alike banging heads and saluting the altar of rock with devil's fingers. Impressive through and through.
Pigeons Playing Ping Pong – another band quickly on the rise – was also on the evening's jam-heavy bill. On the surface, a pretty standard funk outfit, they cracked open each song to reveal a glowing improvisational interior featuring the phenomenal guitar work of Jeremy Schon. I never knew that's what funk looked like from the inside! While mostly funky and jammy, songs later in their set like Horizon and Julia showcased a poppier side, with instantly likeable hooks and melodies. As their name might imply, this is a band that brings a playful energy to the stage that can't be contained, seeping generously into the crowd.
Ocular Panther, a two guitar and bass trio out of Rochester, got the evening started with some long instrumental prog rock explorations. They recently found themselves without a drummer and made effective use of electronic beats managed by one of the guitarists. Though with the complex improvisational nature of their music, a live drummer almost seems a necessity to bring their incredible visions fully to fruition.
Setlists
Aqueous:
Don't Do It > What's the Connection, Complex > Fame* > Origami, Underlyer > Dave's Song > Master of Puppets**
ENCORE: Mosquito Valley Pt 1 > Gordon's Mule
* David Bowie
** Metallica
Pigeons Playing Ping Pong:
Upfunk, Time To Ride, Whoopie, Pop Off, Horizon, Burning Up My Time> The Liquid, Julia>Rugrats>Julia
Ocular Panther:
Marking Houses, Compartmentalizations, III E III, Protactinium, Insistences, I Feel Love * , Stairs
* Donna Summer
Review by Eli Stein
Photos by Darren Kemp