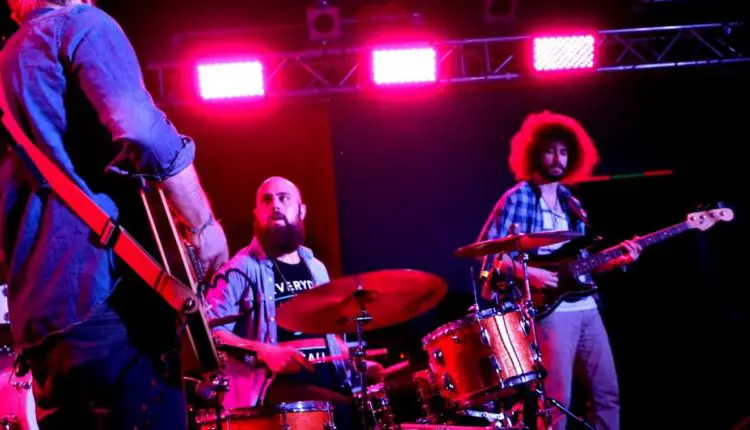 Photo Review: Wild Adriatic and Conehead Buddha at Montage
Saratoga Spring's Wild Adriatic enjoyed a 2014 chock full of press and band milestones. Their blues-funk-rock jams are full of pop potential without being emblematic of anything today's pop scene contains. While shades of The Black Keys and The Strokes may exhibit themselves to a casual listeners ears – what we truly have here is an original sounding trio full of fire, emotion and quite possibly eternal hell fire. They rocked the Montage on Saturday night and will continue to rock Upstate with upcoming shows April 16 at Buffalo's Ironworks and a hometown gig April 18 at Vapor.
moe. fans have come to know the horn section of Coxsackie NY's Conehead Buddha well over the past year with the two collaborating on multiple occasions. Those fans should get their butts down to see the full experience of the ska/world music based band who has toured for years. If the moe. connection isn't enough, consider they also recently added Suke Cerulo, former guitarist for the down right epic defunct jazz/psych/funk trio Schleigho. Upstate will have another chances to run Buddha's belly Feb 13 at Syracuse's Funk n Waffles.