moe. turns 25 this winter and continue to be one of the biggest acts to come out of Upstate New York and have a strong legacy and influence on bands following in their footsteps a generation later. Chuck Garvey, guitarist for moe., took some time to reminisce on the formative years of moe. in Buffalo and Albany, discuss relationships with 90s jam bands and the struggles the band had early on, something bands getting their start today can identify with.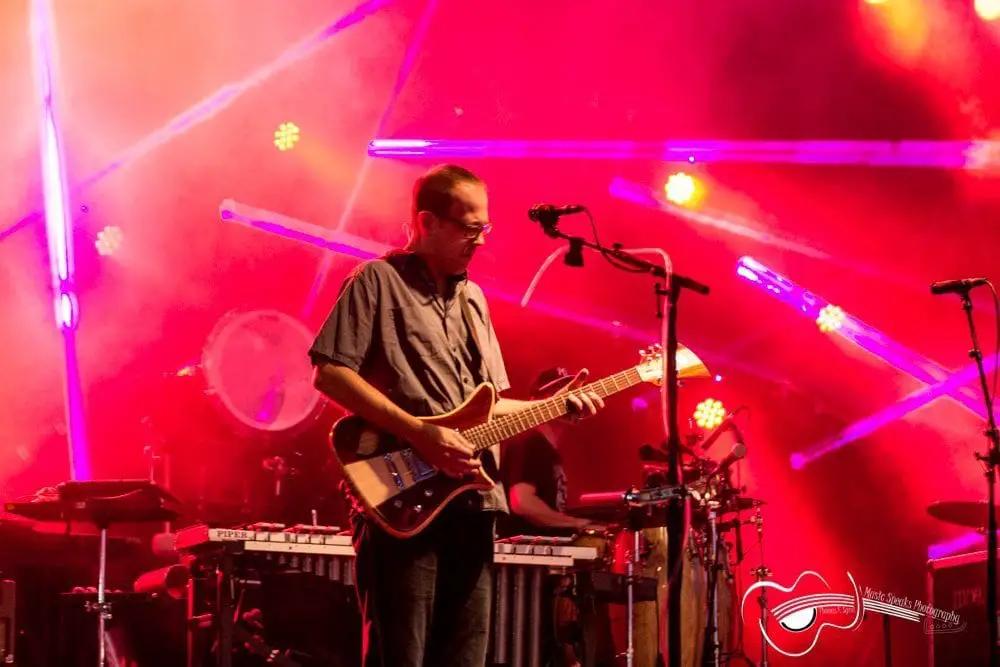 Pete Mason: Take us back to the first show you played as 'Five Guys Named Moe'. What memories linger 25 years later?
Chuck Garvey: For the first proper bar gig, we opened for a Buffalo band called Monkey Wrench at the dive-y bar called Broadway Joe's that all the SUNY Buffalo area bands played. The guys in 'Wrench are awesome dudes and even though we were different styles, neither of us cared. It was a bunch of their friends and a couple of ours in the "audience", drinking cheep beer and soaking up the ambiance. We played a mix of covers and a couple of our own fledgling compositions and it was a lot of fun. After that, we just wanted to do more.
PM: What did you enjoy the most from your time as a band in Buffalo? The least?
CG: The good: Cheap beer, live music, unhealthy but yummy fried food with blue cheese, art, social fun and the summers.
The bad: Lake effect snow and high wind without the possibility anything closing, crime, rodents, shifty landlords and their crappy properties.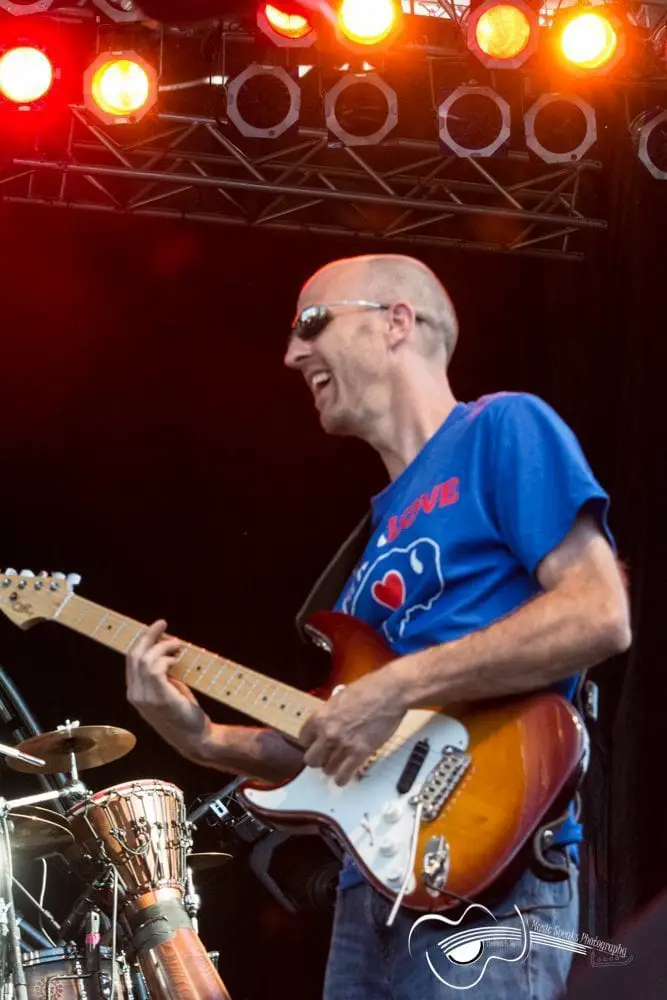 PM: How did playing the I-90 circuit as you were starting out contribute to the growth of the fan base and lead to larger gigs?
CG: There are many small and large college towns that a band can play, helping to spread the word while honing a live set of music that people might actually like. We also traded gigs with other bands, slept on friend's and stranger's floors, generally making connections and trying to convert fans, one set at a time. Playing shows with bands like Monkey Wrench and Scary Chicken in Buffalo, as well as FreeBeerAndChicken and The Ominous Seapods from Albany was fun and we shared growing fan bases.
PM: Why move to Albany after Buffalo? Why not look west or go right to New York City or Boston?
CG: We planned on moving to the Greater New York Area, but only made it as far as Western Avenue in Albany. We knew people there and it was far less expensive, so we stayed for a while! This was also a time when we were beginning to tour all over the damn country, relentlessly, ruthlessly, so paying rent in NYC while living in a van and truck stops would have been a waste. Maybe that's one thing we did correctly!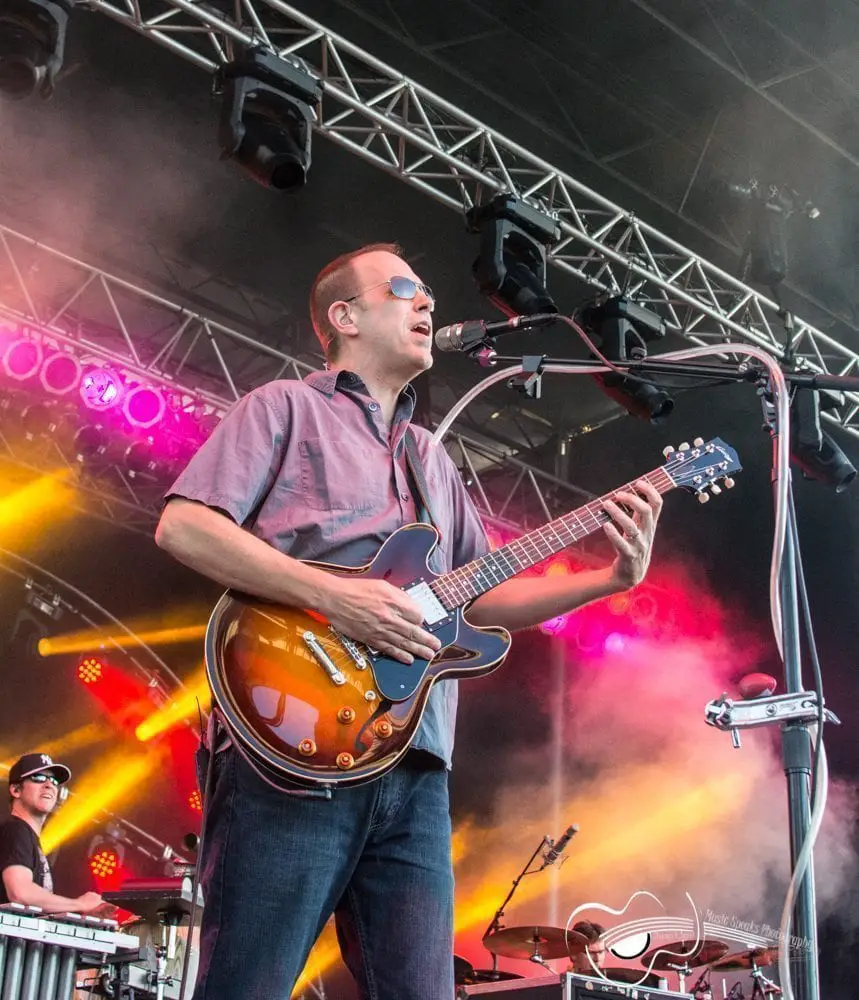 PM: What were some of the biggest struggles and obstacles the band faced in the early years?
CG: Poverty, cleanliness, good health, booking, keeping gas in the van, trying to not get ripped off – all the stuff that touring bands struggle with if they are paying dues.
PM: How important was promoter Greg Bell when you came to Albany?
CG: He was one of those guys that loved the music, loved to promote and hang out – a true music fan who helped us by being as interested as we were in the whole thing. He still does it for the right reasons. That kind of involvement is always the best. When you are a true fan and not just a businessman, people will listen a little more intently. That goes a long way whether you're blogging, promoting, chatting with friends. Unsolicited advertising from a source that is trustworthy goes very far. Greg is like any good music fan: he wants to tell you about what he likes and get you into his new band, the new find, etc.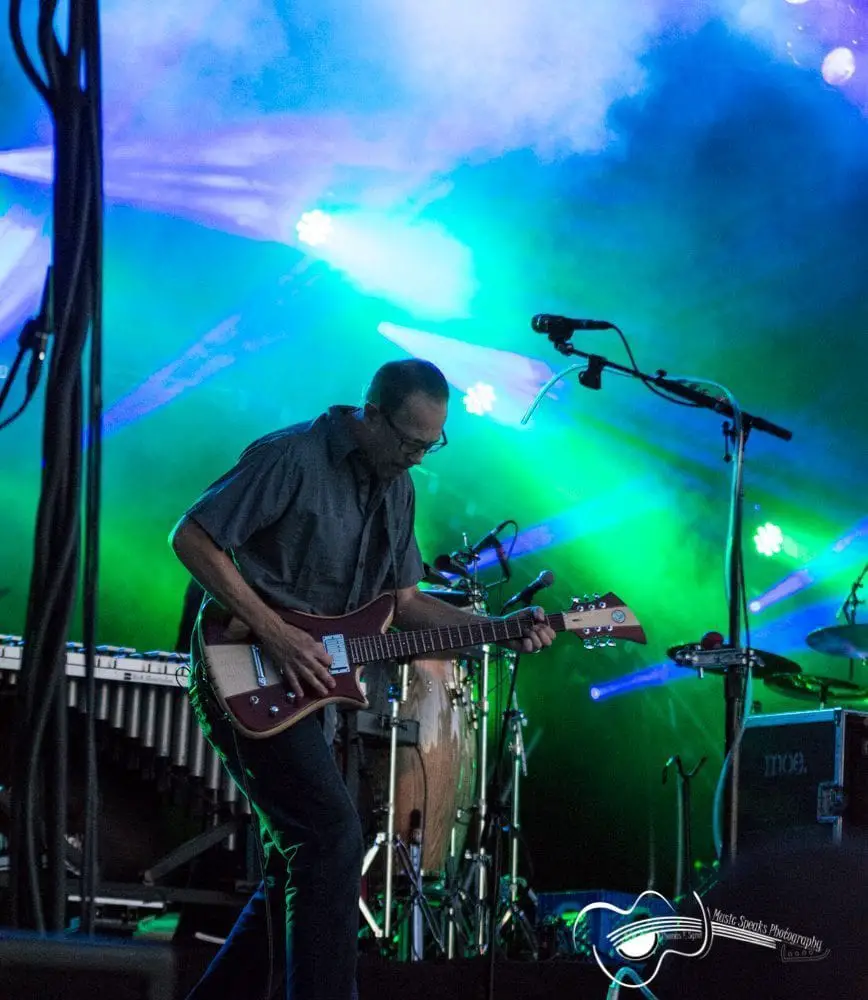 S21PM: What did you enjoy the most from your time in Albany? The least?
CG: Personally, I enjoyed it because I was near family. We had friends in town when we were not touring and we wrote & rehearsed a lot of music there. We were broke, but everything was simple and we were working really hard, so it felt good, regardless. The only thing I didn't totally love was our house that the band, FOH engineer and Manager lived in. Parts of it were charming, then there was the waterfall of mold that came into the living room over a built in bookcase in the corner. It was so dark and weird that no one got into the house, even when we left the front door wide open for weeks while on the road.
PM: How has the relationship you formed with Conehead Buddha in the 90s stayed strong over 20 years?
CG: CB was a band that we knew – along with Yolk, Lynch and others – and kept contact with through Jim and Vinnie. Jim has played in bands with different assemblages of musicians, sometimes playing drums or bass, as he did with Lynch. Shannon and Terry have played with us for years. Greg Bell is also instrumental in keeping all of us musicians in touch by putting together great shows, as well as having laid the groundwork for our scene in the Albany area.
PM: Was there any time early on that you wanted to call it quits?
CG: Only when all our guitars were stolen in Columbus, Ohio. And when our van died on the way to a show at the Wetlands. And when we ran out of money trying to get home, stranded on the Thruway. And when some drunk whacko came into Broadway Joe's with a gun. And when we almost wrecked and died in our camper trying to get to Chicago in the snow.
Oh, wait. None of those things made me want to quit! Never!
PM: Is there a chance we could see Ha Ha the Moose perform at Bellstock?
CG: Is that an invitation? If they do come, they won't leave till the cops come and the liquor's gone.
Chuck has previously written about the early history of moe., including lineup changes and events in the first decade of the band's existence. Read more here and check out the rest of 's coverage on moe.'s 25th anniversary including reviews of Town Ballroom shows and Tropical Throe.down.
Special thanks to Schultzy, AFF and Kyle for contributions to this interview.