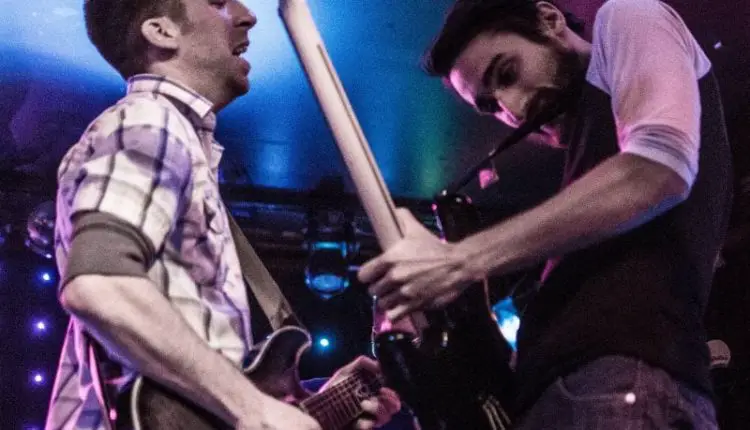 Photo Gallery: Tropidelic and Funktional Flow with Special Guest Mike Gantzer
The biggest party night of the year turned out to be a special night at Nietzche's on Wednesday, November 26. Opening the show was Tropidelic from Cleveland, Ohio. The group brought a big sound and packed every inch of the stage with some very solid musicians. The night however, belonged to local Funk Jammers Funktional Flow.
The night was supposed to be a farewell to former guitarist Michael Szczepanik; Unfortunately, Szczepanik failed to show, but you wouldn't have known it as the group didn't miss a beat. Matthew Lester joined on stage, playing keyboard and really making up where a void may have been felt. The highlight of the night had to be when Aqueous' Mike Gantzer joined the threesome to close out the night. It was one of the finer moments in Flow history and the band looked to have been hitting their stride with great enthusiasm and vigor. It's Setting up to be one New Year's Eve that people will be talking about as Funktional Flow and Aqueous will be ringing in the New Year together in their next collaboration at Buffalo Iron Works.
Tropidelic
Funktional Flow w/ Matthew Lester and Mike Gantzer