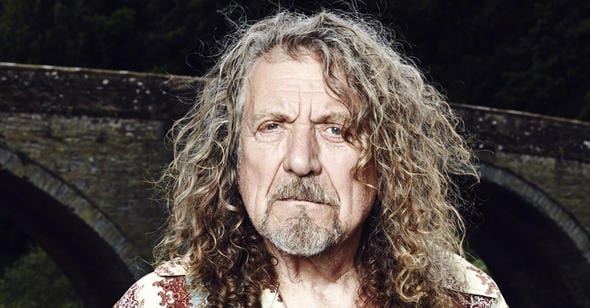 Editors note: According to a report Nov 10 from The Guardian, Robert Plant's publicist has denied any of this happened, calling it "rubbish". I guess we can go back to hoping for a reunion someday? Original article remains intact below. 
For those holding your breath for a Led Zeppelin reunion, you should probably give it up. Robert Plant reportedly turned down £500 million (approximately $795 million) to reunite with fellow bandmates Jimmy Page and John Paul-Jones for a 35 date tour that included stops in London, Berlin, and New Jersey. Son of the late John Bonham, Jason Bonham would have been behind the kit.
According to The Mirror out of the U.K., Plant ripped up the contract in front of promoter Sir Richard Branson. Branson, who is the biggest Led Zeppelin fan had arrangements for flights to all the venues with his jump jet rebranded as "The Mothership." The rest of the band minus Plant signed the contract immediately while Plant decided during a 48 hour time frame that he is not interested what so ever.
The surviving members of Led Zeppelin last reunited back in 2007 at the 02 Arena in London. Led Zeppelin disbanded back in 1980 following the death of drummer John Bonham. It's pretty safe to say at this point Led Zeppelin is no more. Until then, enjoy their music that they have given to us and enjoy our parents and grandparents Led Zeppelin concert stories.