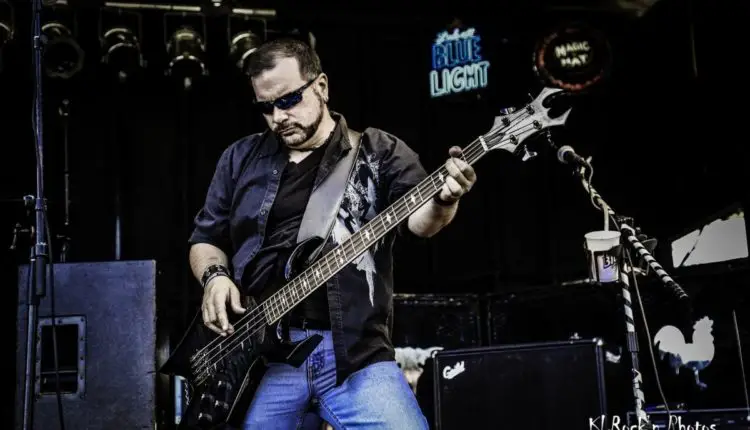 Toby Keith's I love this Bar and Grill, Syracuse hosted one hell of a party Saturday, October 25. Long before music was to begin, the place was jam-packed with country fans of all ages waiting for Nashville's very own married duo country sensation, Thompson Square to take the stage.
Local favorites TJ Sacco and the Urban Cowboys took the stage to get the party started. Performing songs from artists such as Brantley Gilbert, Eric Church and Gary Allan, they captivated the fans and rocked their set. Just back from a visit to Nashville, Briana Jessie joined Sacco and the guys on stage and owned it. Belting out songs by Miranda Lambert, Pistol Annies, and Carrie Underwood, their high energy show had the crowd roaring and begging for more.

The room went dark and you could feel the anticipation in the air. It was time for Thompson Square to take the stage. With the crowd chanting their name and the cheers for the music to continue, the band members of Thompson Square took their spots and played their instruments to the light show and the crowds' cheers. The energy and anticipation grew until Shawna and Keifer joined their band on the stage. Floor shaking and music thumping, the crowd greeted Thompson Square with a warm Syracuse welcome!
This award-winning duo shares their life with the world and gives the fans a peek into their personal lives with the music they write and perform. While other artists try to keep as much private as possible, this humble duo invites us to experience their life right along side them. Performing their hit songs "I Got You," "Glass" and "I Can't Outrun You" they displayed their passion for music and each other through the undeniable chemistry we all witnessed.
Prior to the show, I had the opportunity to meet this amazing duo on their tour bus and do an interview for NYS Music. Nervous and excited all at the same time, I couldn't believe I was going to meet one of my favorite country performers. Oh and did I mention this was my very 1st interview ever! Talk about nerves, but of course, Shawna and Keifer were so welcoming and down to earth.

Kim Richer – NYS Music: Thank you so much for agreeing to speak with NYS Music. We appreciate you taking time out of your busy schedule to meet with me. This is my very first interview and I'm a huge fan so please excuse my jitters.
Shawna – Thompson Square: How exciting for you. So nice to meet you, but you shouldn't have told Keifer this was your first interview, he'll make ya pay. Hahahaha
Keifer – Thompson Square: Yup, you probably shouldn't have shared that with me.
KR: Do you find that as a married couple performing as a duo you have hit different obstacles than you would have as a solo artist?
Keifer: I don't think we've faced many obstacles, but we are finding that maybe people think that our shows won't be as much fun or exciting since we are a married couple that we don't like to party, but we do. I think that's really the only misconception.
Shawna: The only other weird thing is that when we are off the road and home just the two of us it's strange. We are constantly out here with our crew and our band, it's almost like we are living two separate lives. It's just a little strange.
KR: So, is it true that you met eachother at a singing competition?
Keifer: Yes, we met at a competition in Nashville back in 1996. We met the first day of the competition and we've been together ever since.
KR: Did you know right away that you were each the one?
Shawna: Yes, I know it sounds really cheesey but that's the way it was. It was crazy.
KR: How did all of this start for each of you? Did you have an influence growing up?
Shawna: I've known since I was like 5 that this is what I wanted to do. At 5 I went to an Alabama concert and the way they entertained and they were so massive. I knew that's what I wanted to do. I knew I wanted to be on stage. My dad also played music and sang so I was around it growing up and it just felt so natural.
Keifer: I always wanted to do this. I was really shy as a young kid. It took me a while to come out of my shell. I was always playing a guitar and dancing around as a kid but when I was 14 I started writing music and at 15 I snuck into a place and performed. It's such an intimate thing to perform songs you have written. Once I had that first show, you couldn't shut me up after that.
KR: So you are dropping a new album next year.
Keifer: Yes, Spring time maybe.
Shawna: Or at least a single. We just started recording.
KR: If you could perform with anyone on stage, dead or alive, who would it be?
Keifer: Bruce Springsteen for sure.
Shawna: Etta James or Elvis would be awesome too.
KR: If you could give someone wanting to follow in your footsteps to become a star what advice would you tell them?
Keifer: I would say make damn sure you want to do this because you have to give everything but your soul to get there. You literally choose to be poor, choose to be frustrated, choose to be heartbroken. The payoff from a satisfaction standpoint is so worth it.
Shawna: All the heartbreak and hard times we have had to endure is worth it. But it's true, it is very hard work.
Keifer: I don't feel like we've made it yet. I feel like we are still paying our dues and I'm fine with that. We have a long way to go, I hope.
Shawna: What's really weird too is you speak to some of these huge artists like Jason Aldean and he'll still say to this day, it can all be gone like that and go away tomorrow, so everyday is a battle to stay on top.
KR: Well you guys are doing a kick ass job so keep it up!
Shawna and Keifer: Thank you so much.
While watching Shawna and Keifer perform it resonated with me that they are just as raw and honest on stage as they are sitting across from you at a table.