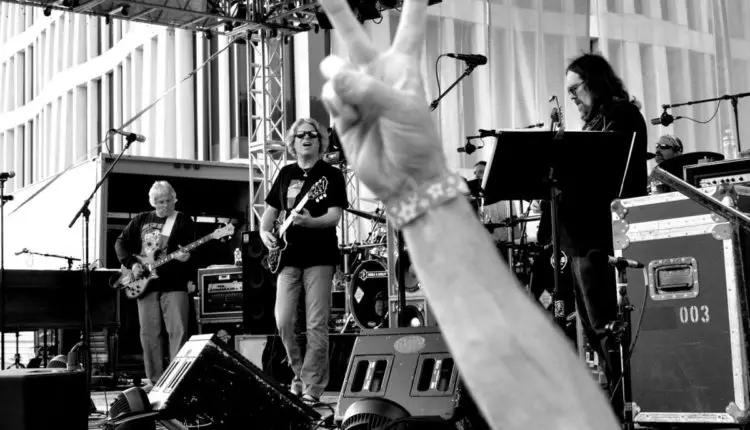 Dark Star Orchestra Played to a Packed Crowd at Rochester's Party in the Park
Summer has come and gone and the Autumn time is coming soon, when we look back to those hot summer nights, many in Rochester will surely think back to the superb Party in the Park concert series we enjoyed this year. The location had been brought back to the original spot at the Martin Luther King Jr. Memorial Park at Manhattan Square, and Rochestarians couldn't have been happier about the re-location and the hot line-up.
One of the most notable events from the Party in the Park lineup was Dark Star Orchestra's event, which featured a random set-list, not a specific recreation of an authentic Grateful Dead show as they are famously known for. The set-list featured gems like "Loose Lucy" and "west L.A. Fadeaway" in the first set while the second set had highlights, "Foolish Heart" and encore "Dear Prudence". Despite they did not choose a set-list from a show, the energy was still there and family was all around.
Set One: Greatest Story Ever Told ; Quinn The Eskimo (The Mighty Quinn) ; It's All Over Now ; Loose Lucy ; Lazy Lightning > Supplication ; West L.A. Fadeaway ; Big River > Mystery Train ; On The Road Again ; Let It Rock
Set Two: Feel Like A Stranger ; Foolish Heart > Lost Sailor > Saint Of Circumstance > Unbroken Chain > drums > space > Fire On The Mountain > Hey Jude > China Doll > Johnny B. Goode
Encore: The Shape I'm In > Dear Prudence