The New York State Fair is always brining fantastic artists to Central New York. This year they struck gold when Rock And Roll Hall of Famers Joan Jett And The Blackhearts performed for free at the Chevy Court stage at the Great New York State Fair on Wednesday, August 27.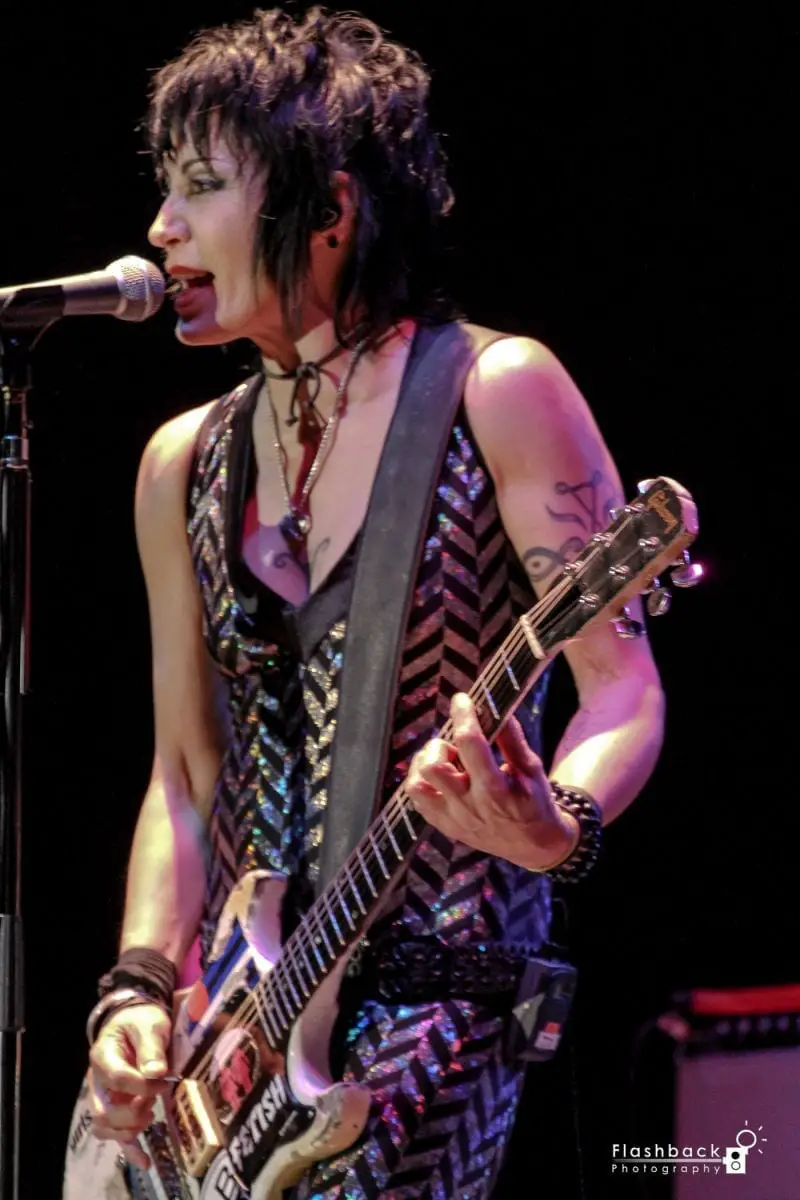 There was easily about seven thousand fairgoers gathered for their hour and fifteen minute set. No opening act. No nonsense. Just straight up classic punk. Currently, Joan Jett And The Blackhearts are touring in support of their latest album, Unvarnished. There were five songs off that album sprinkled into their set, along with their more notable hits and The Runaways' classics.
The band opened with "Bad Reputation" and The Runaways' classic "Cherry Bomb". Joan Jett is clearly on her A game and sounded better now than she did seven years ago when she played the state fair the previous time. And very notably, the band was clicking on all cylinders as well. Keyboardist Kenny Laguna, guitarist Dougie Needles, drummer Thommy Price, and bassist Acey Slade all showed great chemistry and great backing vocals to the entire performance.
Some of the bigger highlights of their set would have to be "Touch Me There", a new song that she co-wrote with Dave Grohl titled "Any Weather", and her cover of "Crimson and Clover", which the crowd went nuts for. Also, the crowd went crazy for "I Love Rock and Roll" as expected.
The band ended with a three-song encore, featuring "Reality Mentality", "Real Wild Child", and a cover of "Everyday People"
Overall it was a great show, and possibly the best Chevy Court concert in YEARS.