It's hard to comprehend a time when there has been so much fanfare surrounding a "Weird Al" Yankovic release; nonetheless, in 2014, Mandatory Fun is here.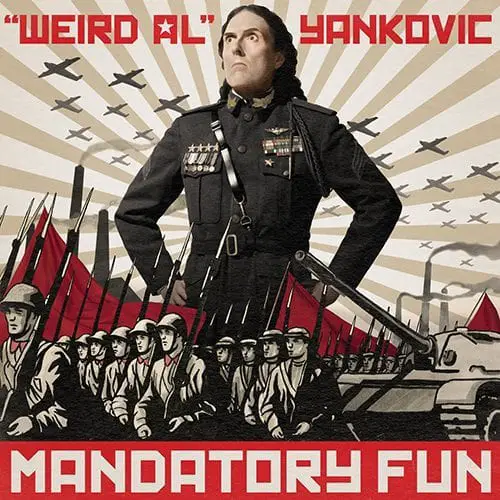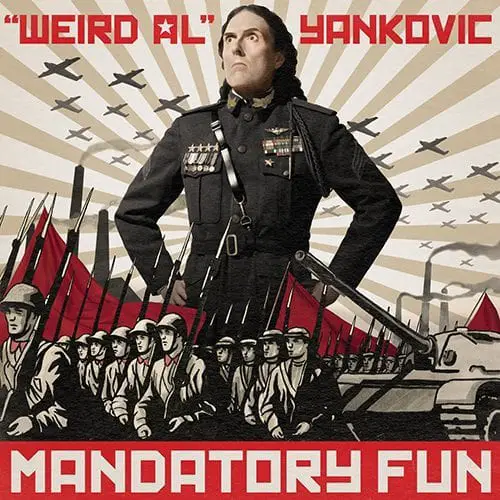 The 54-year old from Lynwood, CA launched his career tape-recording a Queen parody from inside a bathroom.  Today, he is using the numerous tools of the Internet, launching eight videos in eight days upon the consumer world. It's the most aggressive marketing ploy from the three-time Grammy award winning artist, since he was able to take over MTV's broadcasting with previous releases.
The media blitz is still upon us, but we wish to provide you a collection of three cuts from Mandatory Fun.
First World Problems:
Yankovic invokes the musical style of '80s alternative group, Pixies in "First World Problems." This track is a joke on all of us, as we have all suffered from at least one affliction referenced in the song – from having someone call our cell phone (instead of texting), to purchasing an extra item online only to qualify for free shipping. It's a song full of chuckles, until you reach that awkward moment when you realize you're guilty of doing this too.
Word Crimes:
OMG! Dis video will 4ever circulate da Internet for as long as theirs social media ant pour grammer.
(Please tell me you saw what I did just there. Anyway.)
Yankovic goes the way of They Might Be Giants to help educate the English-speaking world on grammar usage by doing a spoof off of Robin Thicke's "Blurred Lines." The highly controversial song, the live performance with Miley Cyrus, the lyrics, the subject matter, and just about everything involving this song has been a dumpster fire despite its popularity. Yankovic turns Blurred Lines into a song music critics love to hate, into one they adore.  The potential uses for this 3-minute-plus video is endless – from business seminars to teach technical writing, to an addition to Common Core's academic curriculum. But, likely, you will be seeing this for the next twenty years as a witty response to whomever attempts to write something online without consulting a dictionary. This is another track that will have you laughing until you find yourself questioning why one (or many) reference(s) is (are) funny.
Mission Statement:
The 1980s is when hippies turned to yuppies, casting aside their collective search for free love and peace for monetary growth and addressing sound investments to build an adequate retirement nest egg.  Here, Yankovic takes a Crosby, Stills, Nash and Young tune and affects your brain somewhat differently than a contact high, intoxicating listeners with annoying corporate buzz phrases.  Any white-collar worker is nodding his head to this right now.
Mandatory Fun is Al's 14th release, and by far his masterpiece.  Like Warner Brothers through Looney Tunes, Yankovic is able to tie in current events with references to the past, allowing listeners from multiple generations to enjoy.
Key Tracks: Word Crimes, Mission Statement, First World Problems
You can purchase Mandatory Fun through most retailers.  For more information please visit his website.