The experience that "is" Summer Phish is not easily comprehended by those who have not yet partaken. It is unlike any other show or concert, with a fan base that travels from all over the country, and sometimes world, to come together for a brilliant evening of lights, music and a crowd experience opposed by no other band. Walking through the parking lots surrounding the shows one will see so many unique individuals from all walks of life spanning ages young and old. For some, it may be their first experience, and for others it is just another notch in their belt touring with one of the greatest bands in the world. The three-day Phish run at Saratoga Performing Arts Center (SPAC) was capped off with another amazing performance by the four-piece rock phenomenon on July 5th.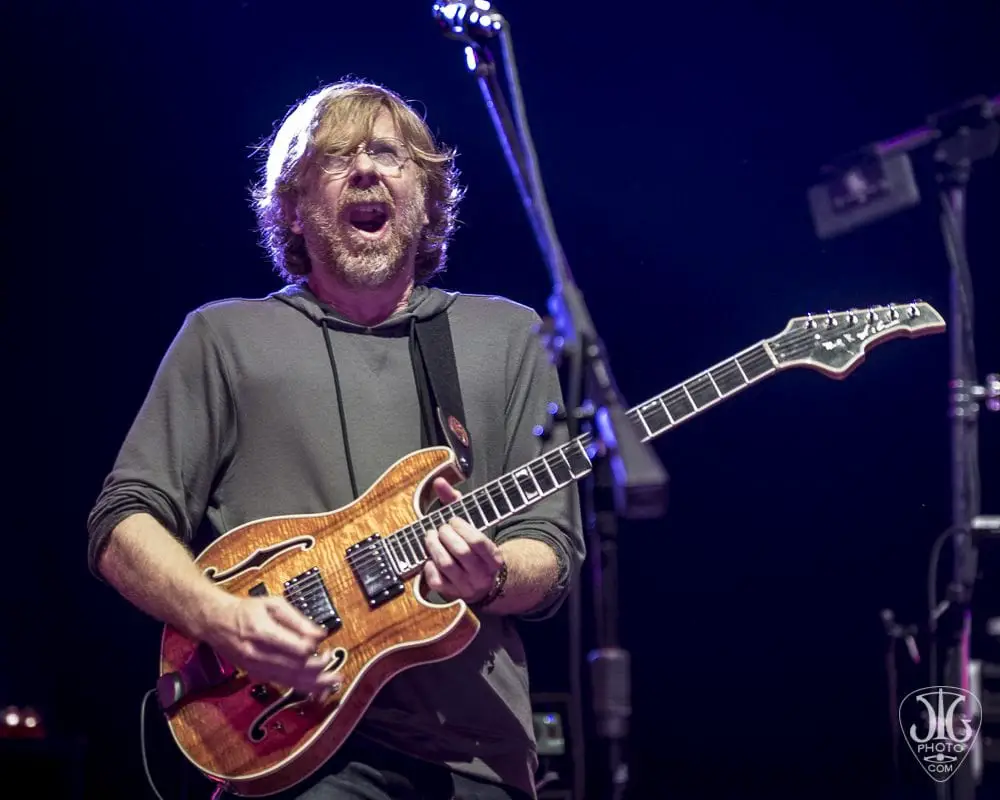 The band took stage later than the prior nights leaving the crowd restless with anticipation. The moment the band members strutted onto the stage, the crowd erupted into a roar of celebration. They opened with a short but sweet "Crowd Control" setting the mood for a fantastic evening of music. From there they went from the dark "My Friend, My Friend," into "Scent of a Mule" which erupted a full on hoe-down on the lawn while members of the crowd linked arms to the kitchy-spacey-bluegrass. From there they busted out two back to back songs from their 2004 album Undermind with a short "Undermind" and "A Song I Heard the Ocean Sing." The set veered back into their wacky light-hearted typical "Phish-ness" with "I Didn't Know," fully equipped with a Fishman vacuum solo and "Foam > Wombat", which kept the crowd cheering for more. The first few notes of "Divided Sky" reverberated through the crowd sending the lawn into a full-blown glow stick war, lighting the sky with a multi-colored war zone. From "Divided Sky" they ventured into the tear-jerker "Wading in the Velvet Sea" which took the crowd down a couple notches before the explosive set ending "David Bowie" that left the crowd excited and whirling with song predictions for set 2.
Like in Phish fashion, they came back for second set with a vengeance opening with a high energy "Carini." Once you've heard thousands of people screaming in unison, "Carini had a lumpy head!" you will start to realize that Phish is not just your average concert experience. The "Carini" went from dark, evil jams, twisting with intensity into light, bouncy jams truly encapsulating all that is "Carini." From "Carini" they segued into a personal favorite and absolutely beautiful and delicate song "Waves." From "Waves" they went into "WingSuit", which was perfectly executed for the set which had been intangible from beginning to end. A fantastic and energetic "Piper" kept the theme going straight into the crowd pleasing "Fluffhead." After "Fluffhead" they took the set to a surprising place with a short and sweet "Heavy Things."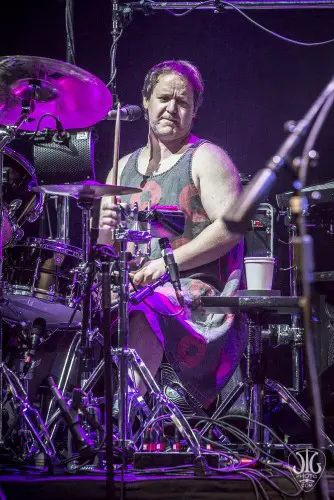 From there they went into "Slave to the Traffic Light" with enough intensity to make you think the set was over, but sure enough those first sweet notes of "You Enjoy Myself" were ringing through SPAC as the crowd went wild and the glow sticks soared. At the past few three-night SPAC runs they had saved this treasure as their encore, but instead they utilized it for the set closer to end all set closers. They pulled out the trampolines for some super YEMmy, bouncy jams and Trey proved he still had the moves as he danced with full vigor through Mike's solo. The band finished with the crowd still cheering for more, as only they could after a spectacle as amazing as "You Enjoy Myself" and the band took stage one last time for Summer 2014 with an encore of "Suzy Greenberg."
From beginning to end Phish proved that they still had the energy and capability to take the crowd on a journey through their music, and not simply take stage and hammer out a bunch of crowd-pleasing songs. All three nights seemed to be slowly building the energy for one hell of a third night at the Saratoga Performing Arts Center.
Set 1: Crowd Control > My Friend, My Friend, Scent of a Mule#, Undermind, A Song I Heard the Ocean Sing, I Didn't Know*, Foam%, Wombat, Divided Sky, Wading in the Velvet Sea, David Bowie
Set 2: Carini > Waves, Wingsuit > Piper > Fluffhead, Heavy Things > Slave to the Traffic Light, You Enjoy Myself
Encore: Suzy Greenberg